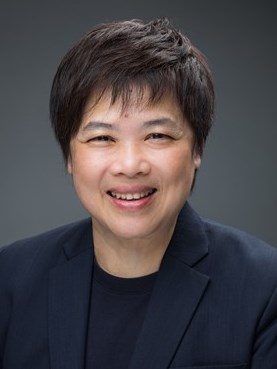 Key Highlights in 2021
The Republic of Singapore is a metropolitan city-state and island country in Southeast Asia with a total land area of an estimated 714.3 square kilometres. It is situated at the southern tip of the Malayan Peninsula, between Malaysia and Indonesia. With an economy supported by its population of approximately 5.45 million people, Singapore has witnessed consistent economic growth throughout the years and is prominent in the financial services, energy and infrastructure, biotechnology and tourism, medical tourism and information and communications technologies.

Source: Pexels
Due to the impact of the Covid-19 pandemic, Singapore's overall economy had previously contracted by 5.4% in 2020. However, the economy has shown a strong recovery in 2021 growing by 7.2%. Unlike 2020, the RevPAR and Room Revenue shows slight improvement growing at 0.7% and 2.7% respectively. Overall, the market held stable in the headwinds resisting further downward pressure in 2021.

The two largest single origin source market remained China and India with their share growing from 16.6% and 12.9% to 26.7% and 16.5% respectively.

Despite the market remaining soft, we are optimistic that the end of 2021 will spark the phase of recovery as the government goes into the "endemic Covid" stance and we enter into a new normal. We also expect a recovery of visitors in 2022 as the government has negotiated a total of 27 vaccinated travel lanes (VTLs) by November 2021.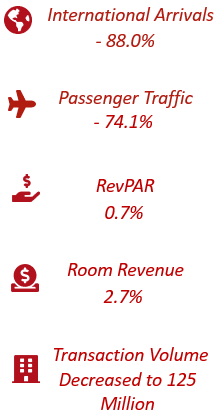 Source: HVS Research
Economic Outlook
In 2021, Singapore showed a strong recovery from the COVID-19 pandemic with a 7.2% growth in GDP. Singapore has reaffirmed the "endemic covid" stance and has moved to rapidly vaccinate the population with 82.9% of the population having been vaccinated by 31 December 2021. In 2022-23, the authorities are expected to focus on job creation and improving low earners' income as well as upskilling the workforce. The economic impact of COVID-19 is expected to be much less pronounced than in 2020-2021. The GDP is expected to grow by 3.8% in 2022 and that the electronics, chemicals and advanced manufacturing sectors will remain as important drivers in the performance of Singapore in 2022.

Figure 1: Economic Outlook

Source: Economist Intelligence Unit, January 2022
Economic Performance & Outlook
Singapore has one of the highest levels of GDP in Asia. Singapore's economy is highly dependent on the global economic outlook as transshipment plays an important role in its economy. As the world moves towards a COVID endemic stance, we expect world trade and economy to improve. GDP is projected to grow by 3.8% in 2022. With a total number of 27 vaccinated travel lanes as of December 2021, we are hopeful that the hospitality industry is on the road to recovery.
Currency Exchange Outlook
Singapore has historically had a steady exchange rate; we expect this to continue in the near future. In October 2021, MAS decided to pursue a modest rate of appreciation in its nominal effective exchange rate (NEER) measure. EIU expects that the Singapore dollar to face mild depreciation against the US dollar till 2024 as the US tightens its monetary policy. They also expect that the Singapore dollar will appreciate from 2025 onwards as the US tightening ends. The exchange rate (SGD:USD) is expected to fluctuate between 1.36 to 1.38 over the next five years.
Inflation
We have expectations of an uninterrupted economic recovery as Singapore adopts a "endemic covid" stance. We expect stronger consumer demand and wage inflation amidst a tightening job market. Due to the cooling measures, we expect that property prices in Singapore will show slower growth in 2022-2023. EIU expects the consumer price index to rise by 2.8% in 2022 and at 1.3% per year between 2023-26 on average.
Interest Rates
As of December 2021, the 3-month Singapore Interbank Offered Rate (SIBOR) was recorded at 0.437%, an increase from the previous year which recorded at 0.405% as of December 2020. According to EIU, the lending interest rate remained stable at 5.3%. Singapore's SIBOR rate is closely related to the US Federal Reserve (Fed) rate. Currently the US is projected to raise the Fed rates by 150 basis points (bps) this year starting in March, cumulating in a 150 bps tightening in 2022. Singapore may experience an increase in interest rates in 2022.
Infrastructure Developments
2021
Phase 2 of Mandai Rejuvenation Project.
Pulau Brani and Greater Southern Waterfront Development.
TEL Phase 3 will add 13 stations from Mount Pleasant to Gardens by the Bay.
Tuas Mega Port (Four phases from 2021).
2022
TEL Phase 3 will add seven stations from Tanjong Rhu to Bayshore.
Sentosa Makeover: Merlion Gateway elevated walkway (Part of Sentosa-Brani Master Plan).
2024
TEL Phase 4 TEL will add eight stations, from Bedok South to Sungei Bedok.
DTL3 Phase 2 will add two stations from Expo to Sungei Bedok.
NEL will have an extension to Punggol Coast.
2025
Ongoing revitalisation of Orchard Road to be a lifestyle destination.
4-km RTS Link from Woodlands North to Johor Bahru, Malaysia (Deferred beyond 2024).
4-km CCL6 will close the loop by adding three stations, connecting Harbourfront to Marina Bay station (2025).
24-km JRL will add 24 new stations (2028).
Completion of CRL (2030).
Changi Airport Terminal 5 with a handling capacity of 50 million per annum (Approx. 2030).
350 km HSR, connecting Kuala Lumpur and Singapore (Jurong East) in 90 minutes (Commence in 2031).
Tuas Mega Port (2040).
Resort World Sentsa expansion project (RWS 2.0).
Beyond 2025
JRL (West) Phase 1 comprises ten stations linking Choa Chu Kang to Boon Lay and Tawas.
CCL6 will add three stations from HarbourFront to Marina Bay.
Marina Bay Sands 4th tower expansion project.
Figure 2: Infrastructure Developments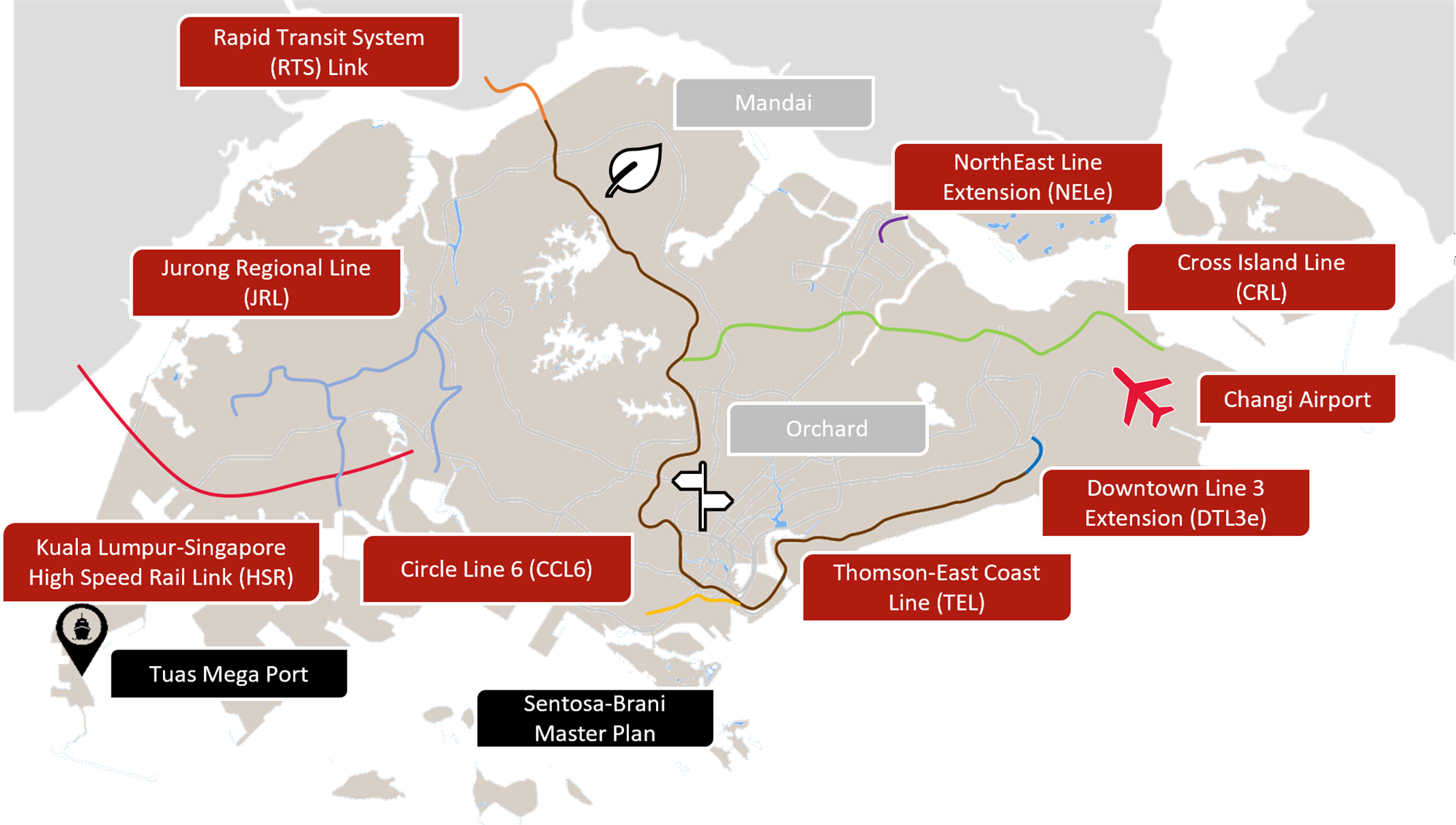 Source: HVS Research & RCA
Singapore Tourism Landscape
International Visitor Arrivals
According to Singapore Tourism Board (STB) figures, international visitor arrivals demonstrated consistent growth at a CAGR of 5.23% for three consecutive periods to reach a record of 19.1 million in 2019 before decreasing in 2020 due to the COVID-19 pandemic. Total visitor arrivals decreased by 88.0% from 2020 to 329,970 total visitor arrivals in 2021. Pre-covid, the number of international visitors between 2016 to 2019 showed consistent growth compared to a CAGR of 6.23% between 2008 and 2016. We believe that the growing number of international visitors reaffirms that Singapore is still an attractive tourist destination.
Signals of Recovery
Despite the steep decrease in overnight visitors, the decrease in visitor days did not show a steep decline. The visitor days decreased from 11.76 million to 7.4 million in 2021, a total decrease of 37% from the previous. Pre-covid, the total number of overnight visitors showed a consistent growth between 2016 to 2019. We believe that Singapore has a strong tourism appeal and that the overnight visitor statistics will show a strong recovery when travel resumes as per normal. The number of overnight visitors shows a strong correlation with the number of international visitors.

Figure 3: International Visitor Arrivals (2016-2021)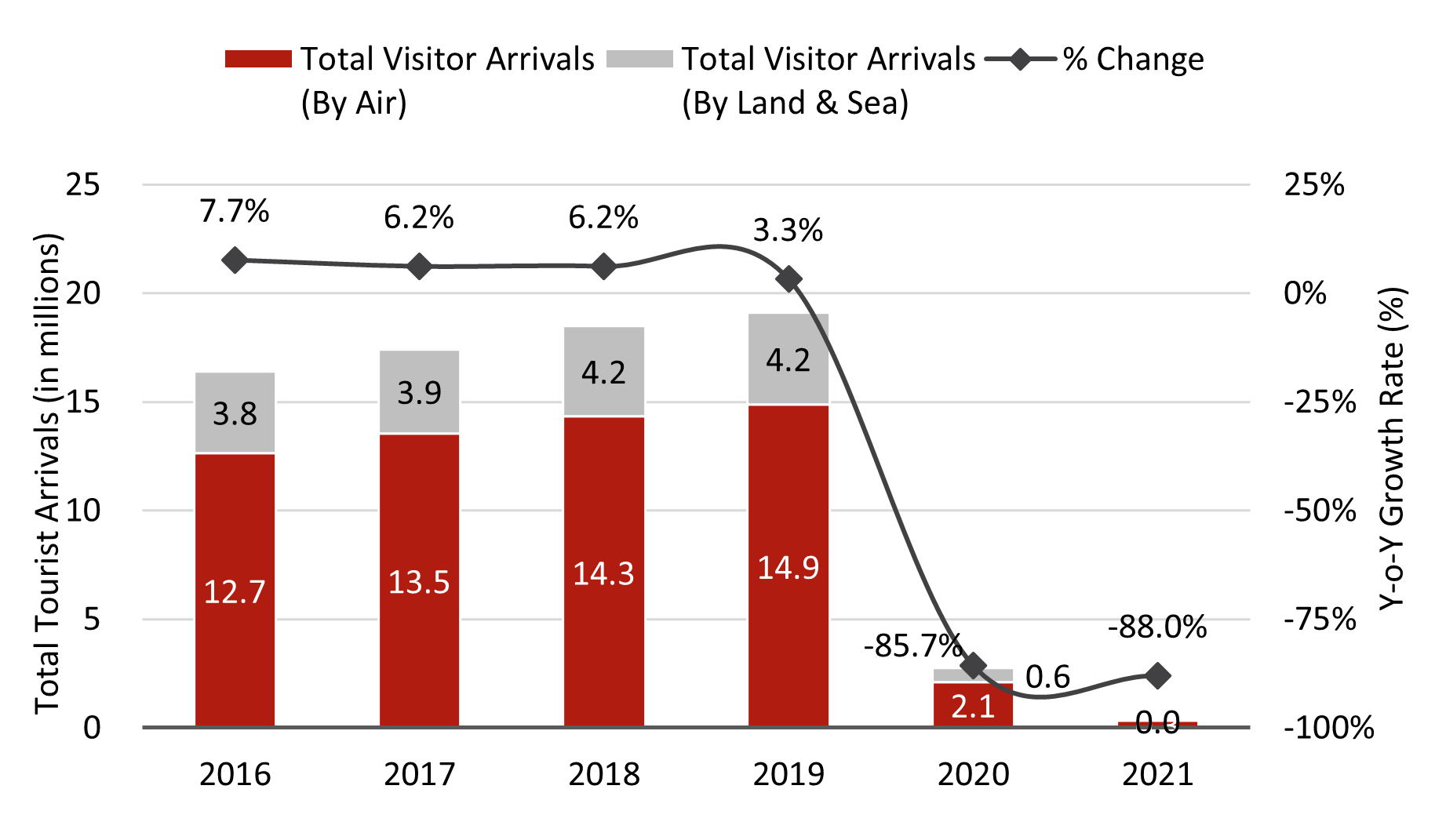 Source: STB

Figure 4: Overnight Visitors (2016-2021)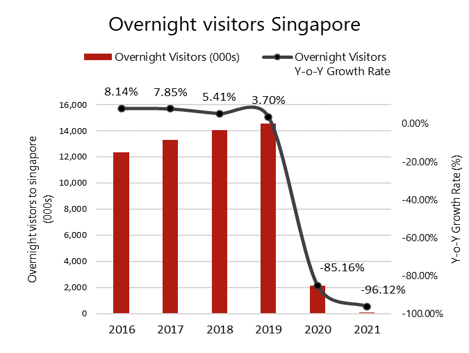 Source: STB
Average Length of Stay
The Average Length of Stay (ALOS) in 2021 is 22.4 nights compared to the 4.3 nights in 2020. This is an increase of 18.1 nights. We consider the ALOS for 2021 to be an outlier and not indicative of the future growth of the ALOS under normal conditions. We believe the high ALOS is a result of the various quarantine measures and longer stay by guests during the COVID-19 period. We foresee that the ALOS will gradually return to 2019 figures as Visitor Arrivals continue to see rapid growth over the period of 2023-2025.

Figure 5: Average Length of Stay and Visitor Arrivals Growth (2019-2022)

Source: STB
Purpose of Visit
Singapore's weather is tropical all year round, this allows for a range of tourism offerings. Historically, the majority of the international travellers visit Singapore for holiday purposes, making up 58% of the visitors in 2019. This is followed by visiting friends and relatives (15%) and for general business purposes (9%). More than half (51%) of the total travellers are repeat guests to the island state. We expect that the tourism make up will return to the 2019 makeup upon a full recovery from COVID-19.

Figure 6: Purpose of Visit (2019)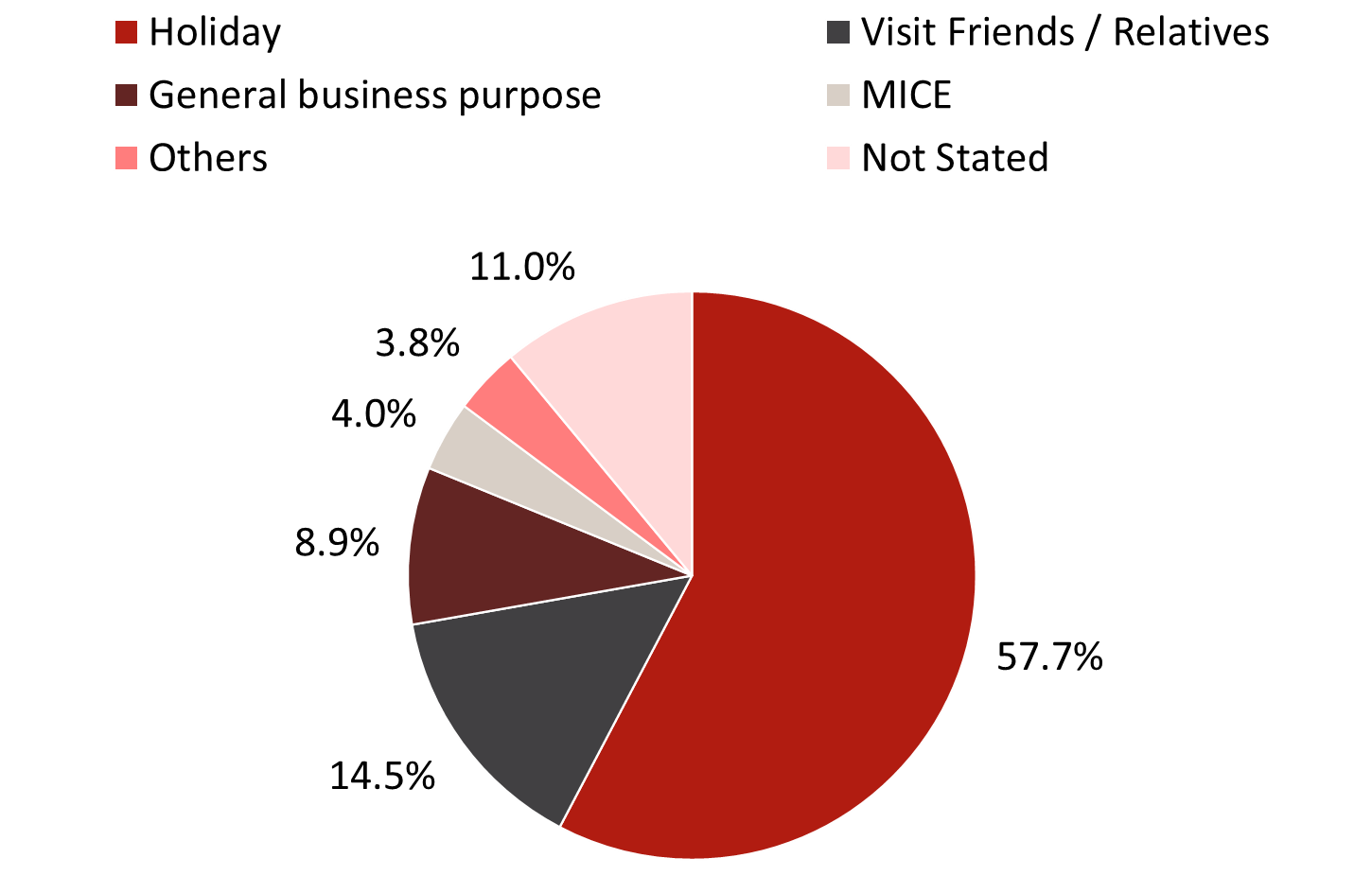 Source: STB
*Lastest data available till 2019
International Source Market
In 2021, China overtook India and Indonesia as the top international source market. This positive attribute can be a sign of recovery for the Chinese visitors to start traveling abroad. Last year the restrictions were imposed on Chinese visitors when the Covid-19 strain was first recorded in China in December 2019 and Indonesia was the dominant source market.

The top five international source markets to Singapore in 2021 were: China (26.7%), India (16.5%), Indonesia (10.1%), Malaysia (7.3%), and Bangladesh (5.4%). The five markets made up more than half of the total visitor arrivals to Singapore in 2021.

Due to the travel restrictions imposed globally, Singapore has encouraged domestic and international tourism within the island state through several initiatives, such as the Vaccinated Travel Lane (VTL), and other marketing campaigns.

Figure 7: Top Five International Source Markets (2021)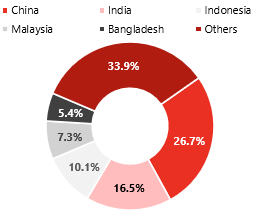 Source: STB
Singapore Hotel and Branded Service Apartment Market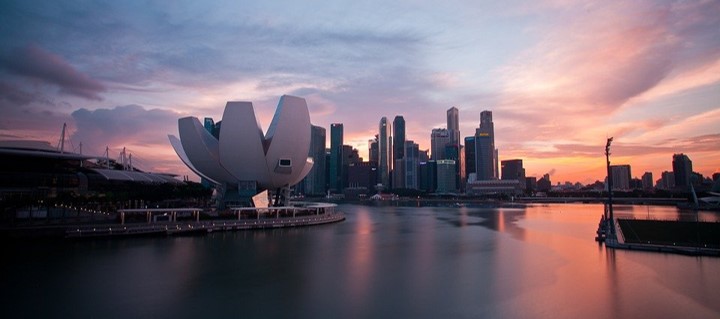 Source: Unsplash
2022 is a promising year for Singapore's hotel supply growth and the room supply will increase by 2,069 rooms and will grow the overall supply by 6.3%. Properties such as Citadines Connect City Centre Singapore (172-keys), Mondrian Singapore Duxton (303-keys), and the 900-keys at 8 Club Street were slated to open in the year 2021/2022 but are delayed due to the ongoing pandemic and expected to open in 2022/2023.

Moving forward, HVS tracks the opening of six branded properties in 2023, which will be part of the injection of 3,769 rooms into the market. Between 2024 and 2025, an additional 1,355 branded rooms are expected to be added to Singapore's accommodation supply. The hotels slated to open are mainly positioned in the luxury and upscale segments.

In a bid to provide ample opportunities for developers to initiate additional supply of hotel rooms, the government periodically updates the list of hotel sites available for sale under the Government Land Sales (GLS). Only one site is available for hotel development under the 1H2021 GLS programme. The 1.02ha River Valley Road could yield up to 530 rooms and is estimated to provide 2,000 square metres of commercial space.
Hotels Opening in 2023:
Pullman Singapore City Hall, 350 keys
Banyan Tree Mandai Park, 400 keys
Edition Singapore, 190 keys
Pan Pacific Orchard Singapore, 350 keys
The Standard Singapore, 143 keys
Artyzen Cuscaden Singapore, 142 keys
Hotels Opening in 2024:
Raffles Sentosa Resort & Spa, 62 keys
Ibis Budget Singapore Gold, 44 keys
Hotels/Service Apartments Opening beyond 2024:
MOXY Singapore Clarke Quay, 475 keys
Somerset Liang Court Singapore, 192 keys
VAREL a Tribute Portfolio Hotel, 132 keys
Marina Bay Sands Resort, 1,000 keys
Notable Changes in the Hotel Landscape
300-key Park Hotel Farrer Park rebranded to Holiday Inn Singapore Little India in September 2021
423-key Hilton Singapore rebranded to voco Orchard Singapore on 1 January 2022
Rebranding of 308-key Grand Park Orchard to Pullman Singapore Orchard by early 2022
Major renovation and rebranding of Mandarin Orchard to a 1,080 key Hilton Singapore Orchard by early 2022
Figure 8: Singapore Hotel Rooms Pipeline (2022 to >2026)

Source: URA Q4 2021 Commercial Pipeline Report
*Planned refers to projects that are not yet under construction but have planning approvals, written and provisional
Singapore Hotel Market Performance
In 2021, the hotel market performed similarly to 2020 with little change in both ARR, Occ, and RevPAR. This is primarily due to the ongoing pandemic and continuous challenges of finding a viable way to return to the "new normal." Compared with 2019, 2021 market-wide Occupancy decreased 29.9 percentage points (p.p.), the Average Room Rate(ARR) declined by 28.8%, and the RevPAR dropped 53%.

However, we are optimistic for 2022 with the government adopting an "endemic Covid" stance. Additionally, many countries are on route to vaccinating their population and gradually opening up to tourism. We foresee that the tourism market will gradually recover over the next three years, expecting tourism numbers to return to 2019 levels by 2025.

Figure 9: Singapore Overall Hotel Performance (2017-2021)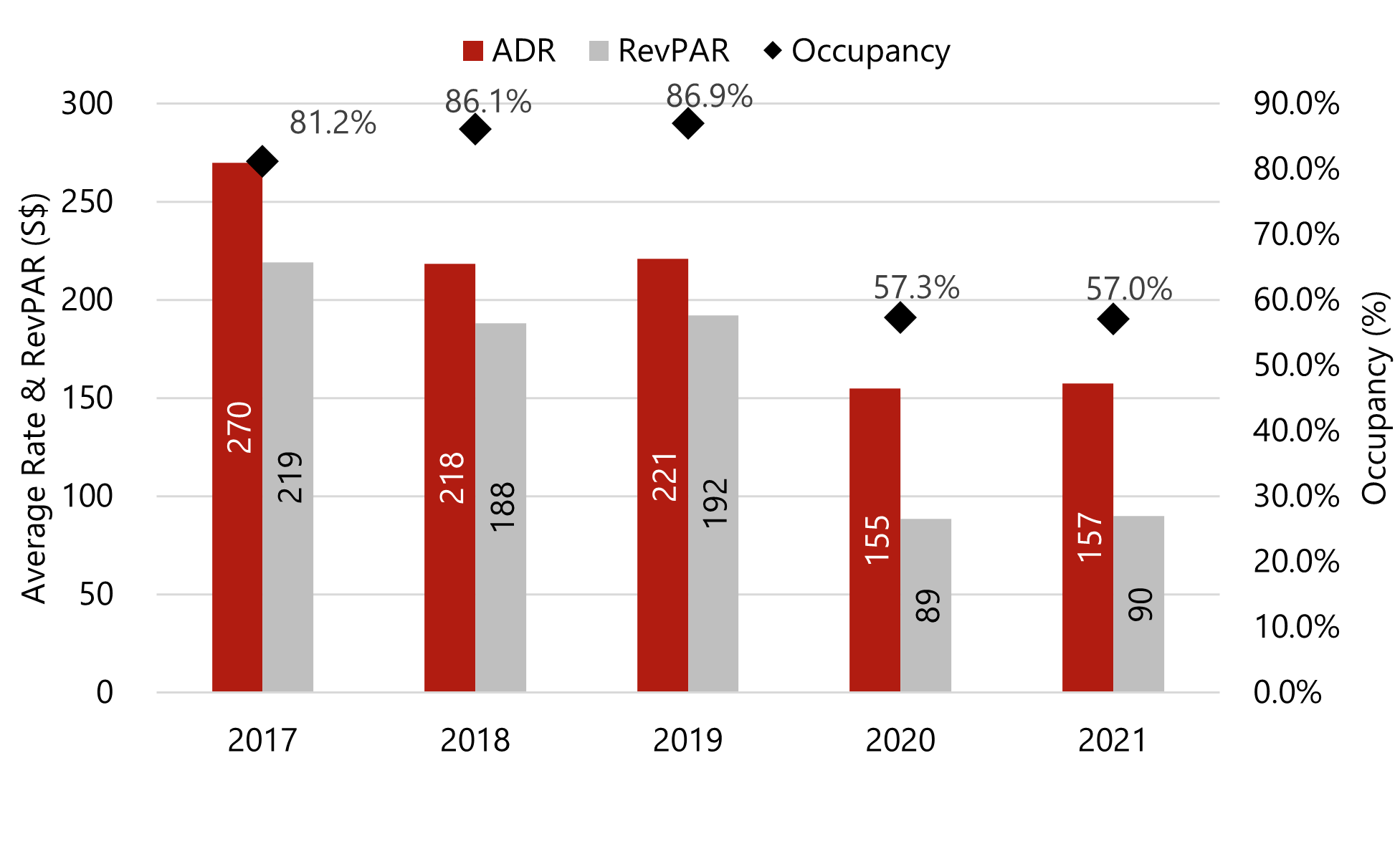 Note: On 29 January 2018, STB's hotel performance statistics from 1 January 2007 onwards have been updated based on the revised methodology. Therefore, the above chart should not be compared with previously published data.
Figure 10: Singapore Hotel Segment Performance (2021)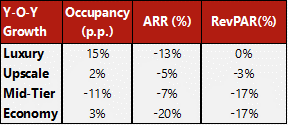 Source: STB

The market for luxury and upscale hotels remains stable. However, the RevPAR for Mid-tier and Economy hotels have declined. We believe this is due to them being less able to capture the local market staycation phenomenon.
Hotel Transactions and Investment
Hotel Investment Market Shrinks Further in 2021
Local investors have mostly dominated the Singapore hotel investment market. While S$306 million and S$763 million worth of inbound transactions were recorded in 2017 and 2018 respectively, transaction volume peaked in 2019. In 2019, the number of hotels transacted increased to twelve, with transaction volume totaling SGD2.57 billion. However, in 2020, as the global economy slowed, consumer sentiments weakened, and the hospitality market was hit hard by travel disruptions. This resulted in a low transaction volumes. The market data shows that the market situation in 2021 did not improve, with approximately S$125 million recorded in 2021 which is a 76.7% decrease compared to 2020. Despite the decrease in transaction amount, the transaction volume increased from 2 assets to 6 assets in 2021.
Notable transactions in 2020:
138-key Porcelain Hotel at SGD90 million (SGD649,000/key)
25-key Amber Hotel Katong at SGD28 million (SGD646,000/key): Converted to co-living property
Moving forward in 2022, the hotel investment market will possibly see more investment volume due to the recovery of investors' sentiments and the growing interest in hotel investment post-Covid.
Figure 11: Singapore Hotel Transactions (2017 - 2021)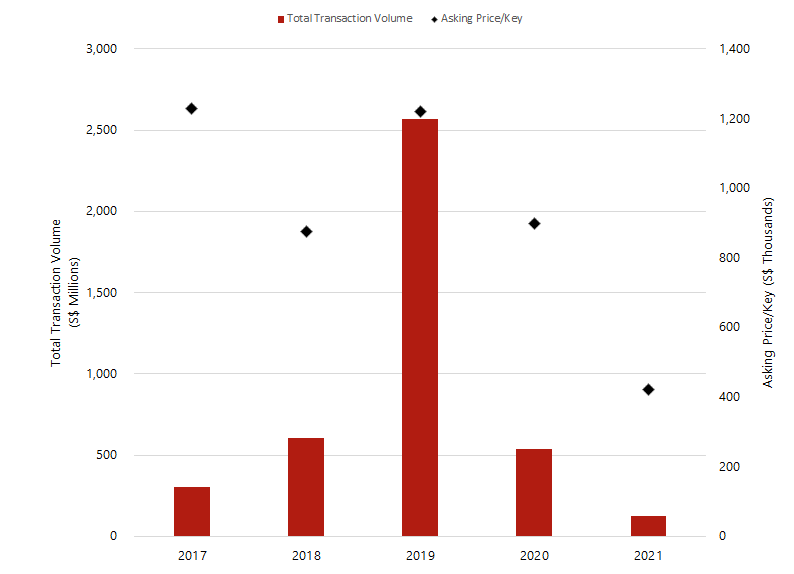 Source: HVS Research & Real Capital Analytics (RCA)
Outbound Hotel Investment Volume Shrunk
In 2021, outbound investment by Singapore investors had escalated in volume, increasing from USD1.64 billion in 2020 to USD2.45 billion in 2021, representing a 49.4% increase. The transaction volume has surpassed that of 2019 volume by USD90 million, demonstrating a higher level of investments than pre-Covid levels.

Approximately 64.3% of the total outbound hotel investments were made in Asia Pacific, while 32.3% were made in Europe, the Middle East, and Africa (EMEA). The remaining 3.4% were made in the Americas.

Figure 12: Singapore Inbound and Outbound Hotel Transactions (2021)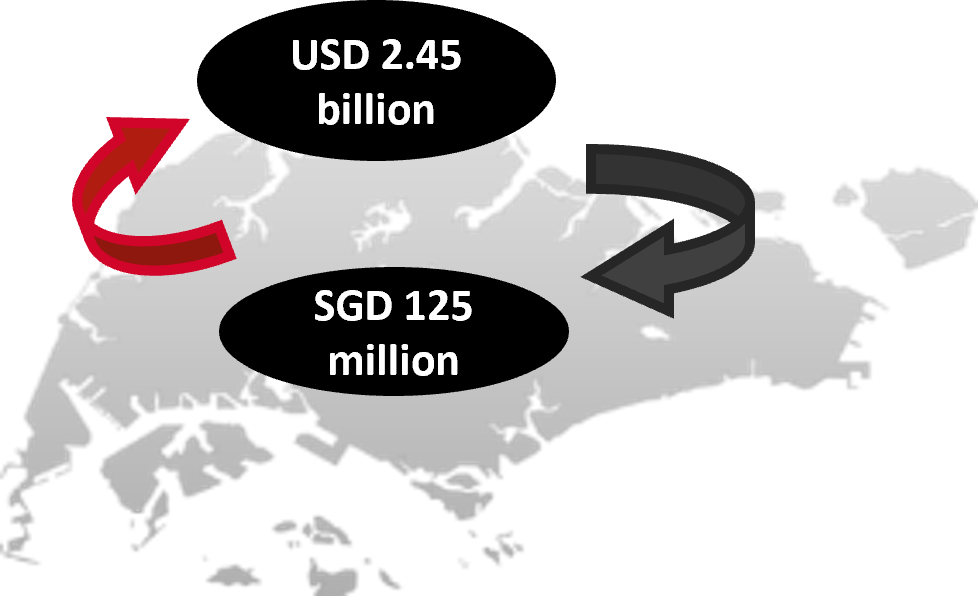 Source: HVS Research & RCA

Figure 13: Outbound Hotel Transaction Market (2021)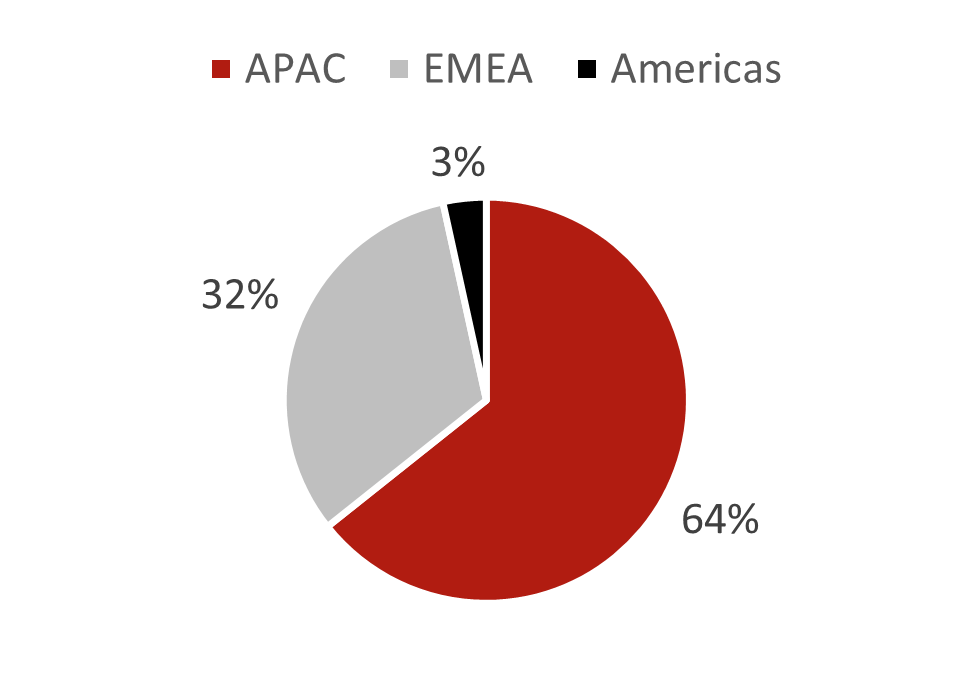 Source: RCA
Integrated Resorts

Source: Unsplash
What is an Integrated Resort?
Integrated Resort (IR) is a multi-dimensional resort property that integrates complex facilities built to attract tourists. The core facilities include international convention venue, exhibition hall, theater, museum, hotels, casino, shopping district, and entertainment facilities. For most of the integrated resorts, casino floors are the engine of the resort in order to support facilities such as convention/exhibition centres, hotels, shopping, and entertainment facilities.
Integrated Resorts Parent Company at a Glance

Las Vegas Sands Corporation
Founded in 1988, Las Vegas Sands Corporation is an American casino and resort company that focuses on integrated resorts which feature accommodations, gambling and entertainment, convention and exhibition facilities, restaurants and clubs. The corporation now owns five properties in Macau and one integrated resort in Singapore. Las Vegas Sands Corporation is known to be one of the largest casino company worldwide.
Genting Group
In 1965, the Malaysia-based firm Genting Group initially started business in leisure and hospitality activities and expanded into sectors including plantations, properties, power generation, oil and gas, and biotechnology. The subsidiaries include Genting Berhad, Genting Plantations Berhad, Genting Singapore Plc, and Genting Energy Limited. The group currently owns 13 hotels and resorts that span across USA, Malaysia, United Kingdom, Bahamas, Egypt, and Singapore.
Singapore's Integrated Resorts Impact on Singapore Society
On a national level, the Integrated Resorts (IR) significantly affected Singaporean society as they have attracted both local and foreign interest by providing iconic national landmarks, recreation, and entertainment which enriches the local economy. The IRs have led to an increase in Gross Domestic Product (GDP) growth in a slowing economic outlook, benefitting from better public services and reducing government debt. For instance, the construction of Marina Bay Sands has shaped the physical environment by creating a representative image of the Singaporean skyline, featured in the mass media to showcase to an international audience. Following the opening of the two IRs in 2010, Singapore saw an increase of almost 2 million international visitor arrivals. Moreover, the IRs have caused a significant impact on the local society by providing a multi-faceted appeal for Singapore as a leisure and business destination, creating jobs for locals. The IR directly employs approximately 20,000 people, of which more than 65% are locals, accompanying a lower employment rate in the country.

Figure 14: Integrated Resorts time line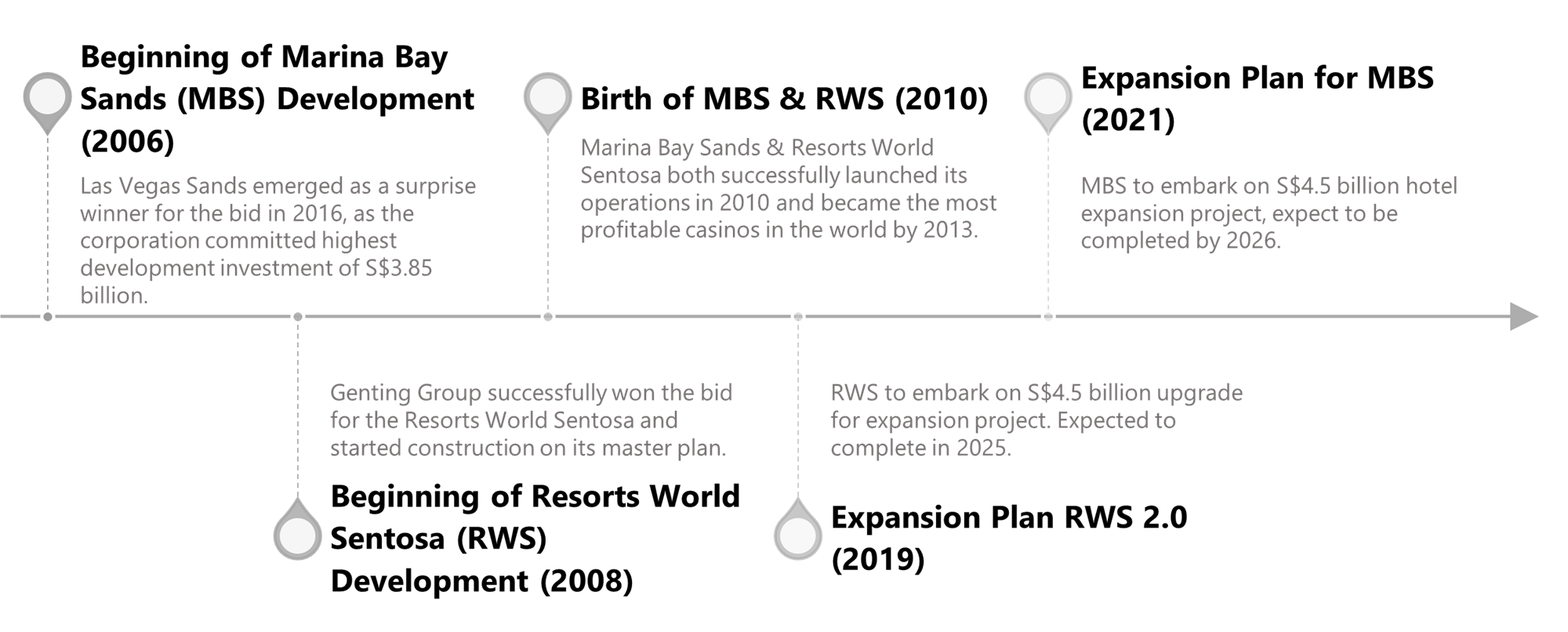 Source: HVS Research
Actual Returns on Integrated Resorts
The two integrated resorts in Singapore have constantly delivered sufficient profitability to the country as they contribute approximately 1-2% of Singapore's annual GDP. From 2016 to 2019, MBS earnings before interest, taxes, depreciation, and amortization (EBITDA) averages USD1.6 billion, emerging as the most profitable casino of parent company Las Vegas Sands. RWS's EBITDA had a 4-year average of USD1.1 billion, demonstrating strong returns despite MBS competition during pre-Covid years.

Since the global pandemic emerged, both MBS and RWS EBITDA decreased by 77% and 64%, respectively. The earning plunge came as no surprise after a nearly three-month shutdown due to circuit breaker measures in 2020 Q2 and air travel restrictions that continue to put a damper on tourist spending. Hotel, food and beverage, and convention turnover fell by more than 50% from the corresponding period a year earlier. Despite the pandemic, MBS is still recognised as the most profitable among Las Vegas Sands casinos, which predominantly have resorts located in Macau. The overall percentage of revenue mix from RWS remained constant regardless of the pandemic, as shown in figure 15.
Exclusivity Extension on Integrated Resorts License: Lessons to be Learnt
As Marina Bay Sands (MBS) and Resorts World Sentosa (RWS) agreed to commit approximately S$9 million of non-gaming investments to build tourism facilities and attractions, the government agreed to allow the expansion and the exclusivity period of the state's two IRs extended until 2030. The exclusivity extension period demonstrates the government efforts to bring success to IRs. To keep up with competition in the region, the Singapore IRs must constantly invest in expansion plans and comply with government regulations to ensure the potential to secure strong returns and continued success in their business.

Figure 15: MBS & RWS EBITDA and Casino Revenue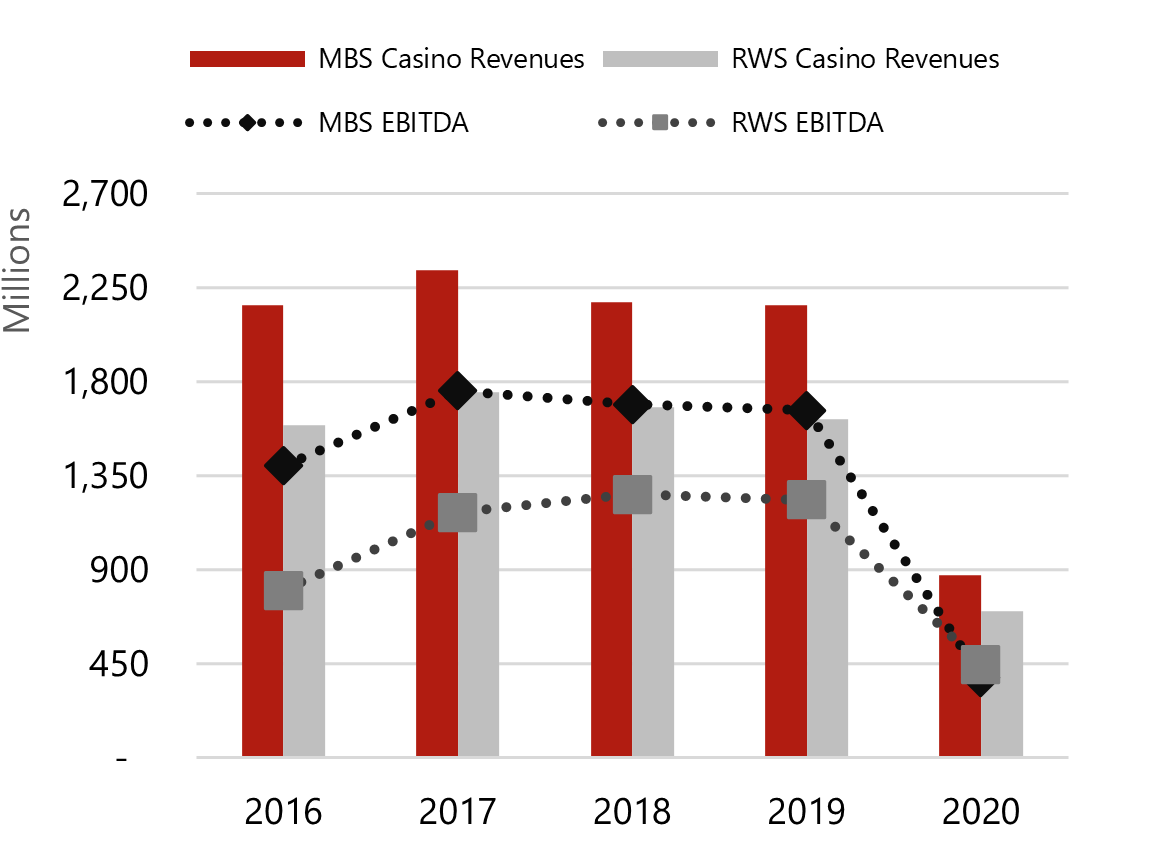 Source: Las Vegas Sands Annual Report & Genting Singapore Annual Report

Figure 16: MBS & RWS Revenue Mix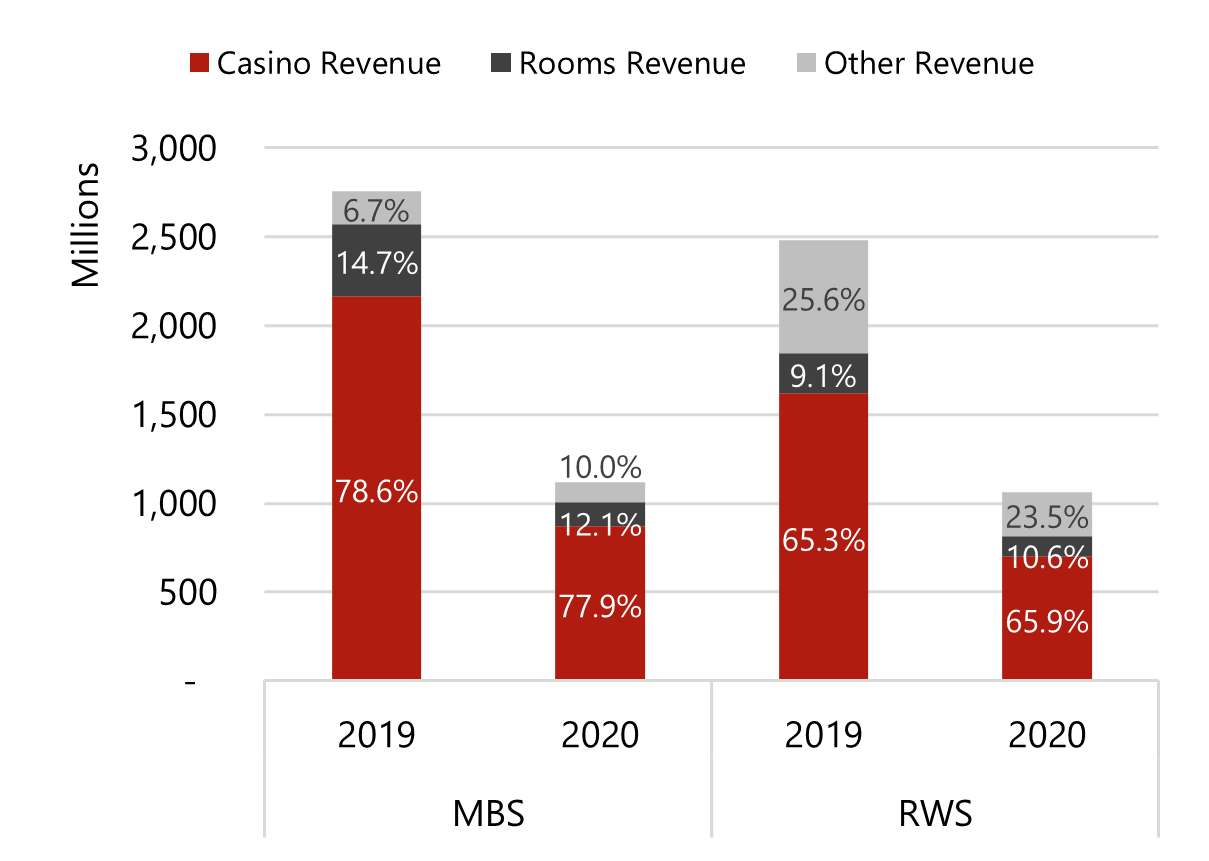 Source: Las Vegas Sands Annual Report & Genting Singapore Annual Report
Expansion of Facilities for Integrated Resorts

Key Details
Government agreement to extend the exclusivity period for the operating corporations.

The new developments are expected to draw about 500,000 additional international tourists annually.

Tourism receipts estimated to contribute an additional USD500 million to the GDP.

Positive outlook due to strong government support.

Key pillar in Singapore's tourism landscape.
Marina Bay Sands Expansion Plan (S$4.5b):
Construct a fourth tower adding 1,000 luxury suites.

Build a 15,000-seat entertainment arena which is also additional MICE Space.
In addition, MBS will reinvest US$1b in upgrading its existing hotel rooms & suites, F&B offerings and others to elevate and enhance guests' experiences.
Resorts World Sentosa Expansion Plan (S$4.5b):
Hotels; refurbishment of three existing hotels.

Resorts World Convention Centre; facility refurbishment and upgrade.
Universal Studios Singapore; new Minion Land and Super Nintendo World zones with rides, themed shops and restaurants.
S.E.A. Aquarium; will be "significantly enhanced" and rebranded as Singapore Oceanarium and will encompass a carbon-neutral Research and Learning Centre.
A new Waterfront Lifestyle Complex with two new destination hotels adding 1,100 more keys.
In addition, RWS committed S$10m funding to the RWS-NUS Living Laboratory for collaborative research and development to make impactful contributions to Singapore's goals of achieving long-term success in sustainable tourism.
Success of Singapore Integrated Resorts Inspires Asian Countries
The benefits acquired from successful integrated resorts (IR) in Singapore created eclectic interests in nearby Asian countries in hopes of building an iconic tourist destination. Singapore IRs delivered economic ripple effects by increasing the number of visitors by 60% and tourism revenue by 90% in the country in 4 years after opening. Through the development of IRs, other countries aim to achieve realisation of long-stay tourism, revitalisation of local economies, improvement of public finances, further social and economic development, and enhancement of international presence.

Japan, after an extended battle with illegal gambling in the country, has ended its ban on gambling by introducing the "resort promotion law" welcoming bids from top global casino companies to advance into the Japanese market. In addition, countries such as Australia, Malaysia, and South Korea have mega resorts plans on the pipeline which will create strong competition to the Singapore IRs and Asian IR industry.
Prepare for the Future
As China addresses some social concerns regarding Macau resorts, the city has shifted its focus on non-gaming entertainment developments, including water parks, E-sports Stadium, zipline activity, and indoor skydiving. Singapore IRs are showing similar trends in their expansion plans as shown above. The greatest challenge will be to fathom the differentiating factor(s) between existing and potential competitors and emerge ahead of the competition.

Source: Unsplash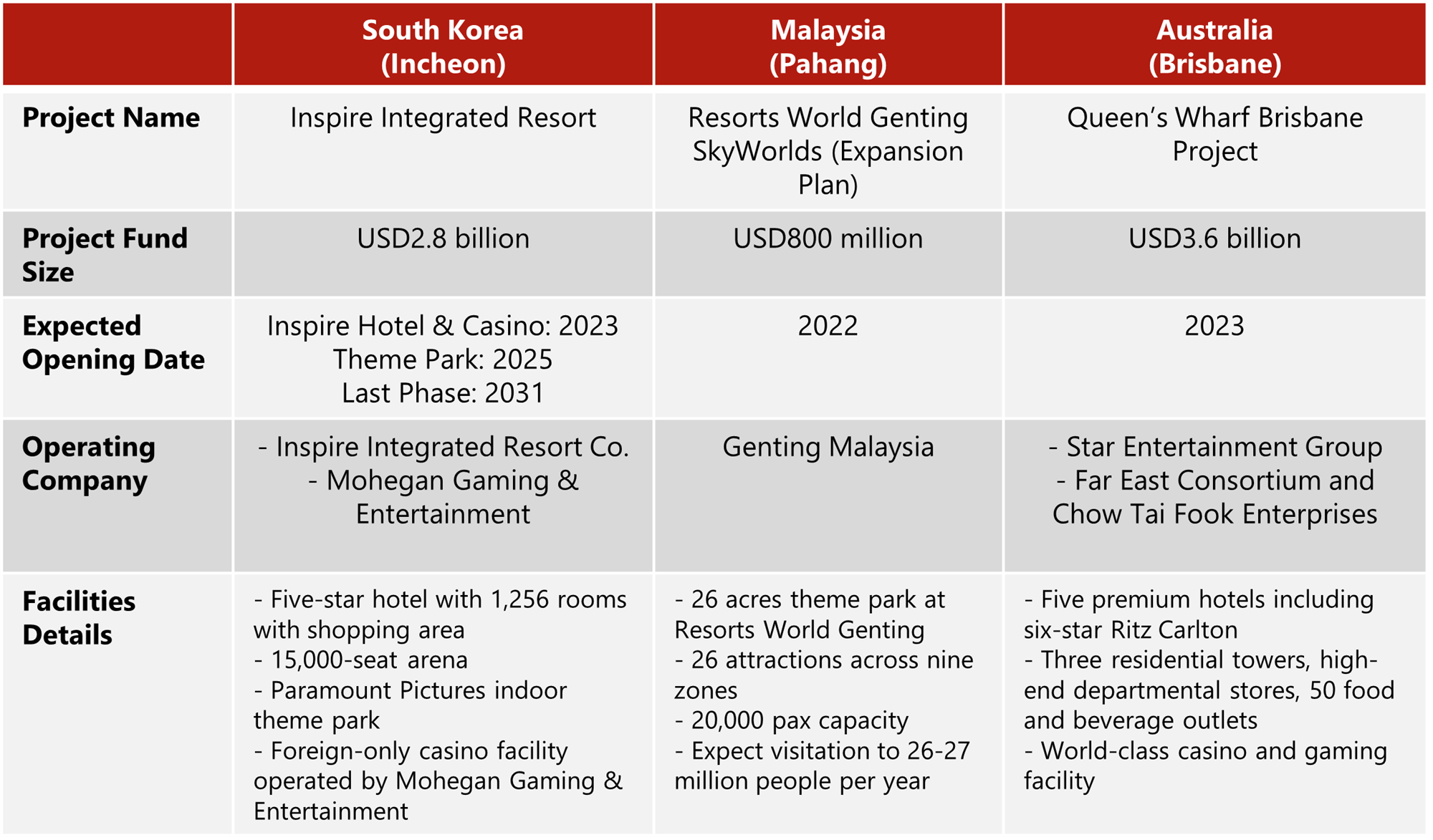 Covid-19 Timeline
Figure 17: Covid-19 Restrictions/Stimulus

Source: HVS Research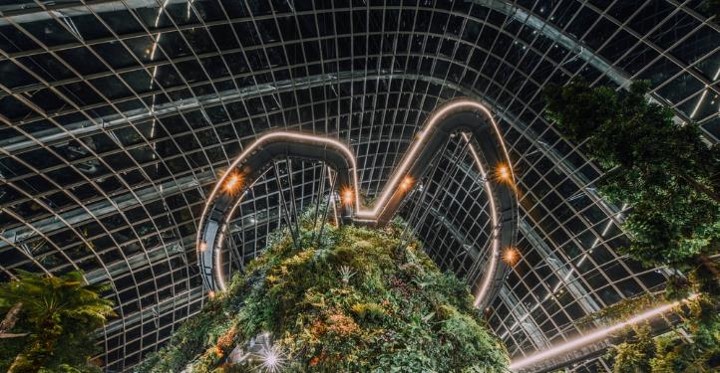 Source: Unsplash
Outlook
In 2021, the Singapore tourism sector recorded relatively slow market performance due to the ongoing pandemic and the continuing challenge of finding a viable way to return to the "new normal." Compared with 2019, Singapore has recorded a decline of 29.9 p.p. in occupancy and a decrease of 28.8% in ARR, contributing to an overall dip of 53% in RevPAR. However, with the progress made in the roll-out of Covid-19 vaccines and rising tourist confidence in travelling, Singapore's tourism industry is projected to recover gradually. Travellers can enter Singapore by applying VTP (Vaccinated Travel Pass), accompanying vaccination certificates, and a covid test. While it will take time for tourism numbers to return to pre-pandemic levels, Singapore is trying to partner with overseas OTA to drive demand and collaborate with different destinations.

As a prominent business events destination in the Asia Pacific, Singapore has maintained a robust pipeline of events from world congresses to regional conferences in the past years. As vaccines develop and border restrictions gradually phase out, more business events are expected in Singapore. This includes the IBTM Institute of Business Travel Management), the Asia Pacific in April, WCS (World Cities Summit) 2022 from 31 July to 3 August 2022, and ITB Asia in October. This has demonstrated event organizers' confidence and trust in how Singapore has handled the Covid-19 spread.

In terms of the supply pipeline, HVS notes that there will be five branded hotels and serviced apartments in the pipeline by 2023, which will add 4,514 rooms to the market. The hotel market in Singapore is expected to benefit from the robust supply and demand fundamentals with the limited supply injection into the market over the next few years when the travel market recovers. We also expect a more balanced inbound and outbound transaction volume as we recover from the pandemic.

In 2021, transaction volume in Singapore dipped to SGD125 million, the lowest over the past four years. This illustrates investors' reservations in hotel investment due to the ongoing uncertainty circling the global market and the Covid-19 pandemic.

In efforts to bolster Singapore's tourism market, the Singapore government has established Vaccinated Travel Lane (VTL), which exempts tourists from the 14-day quarantine for those who are fully vaccinated against Covid-19. Singapore will also continue to revitalize its key destinations such as the Sentosa with a makeover. The Sentosa-Brani walkway development cost is estimated at S$90 million. The integrated resorts in Singapore are undergoing expansions to attract more international visitors. These resorts are expected to attract 500,000 international visitors annually and contribute approximately USD500 million to Singapore's GDP annually.

Moving forward into 2022 and beyond, we expect the market to begin recovery, with most governments adopting an "endemic Covid" stance. Currently, Singapore has several planned developments that will enhance the attractiveness of Singapore as a tourist destination moving forward. These developments include Changi Airport Terminal 5, Greater Southern Waterfront, Rail Corridor, Resorts World Sentosa 2.0, and the fourth tower expansion at MBS. The government remained a supporter of the tourism industry in 2021, injecting an additional SGD68.5 million more into the Tourism Development Fund to support the sector amidst the headwind. Currently, more than 80% of the population has been fully vaccinated as of December 2021, and we expect that the economy will continue growing at a modest rate of 2.3% in 2022. We expect tourism and hospitality to recover between 2022 to 2025 gradually. Overall, we are optimistic for the recovery of the market over the next three years.

Additional Contributors to this article: Aaron Sum, Analyst and In Ho Paek, Intern at HVS Singapore