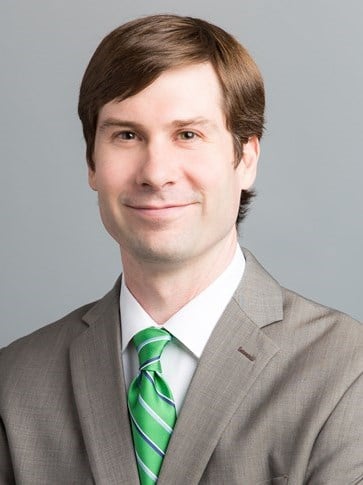 Recent and Projected Hotel Performance
Similar to the rest of the nation, hotel metrics in St. Louis plummeted in 2020 at the onset of the COVID-19 pandemic, but the market had entered a healthy recovery phase by the spring of 2021. Growth accelerated through the remainder of the year, fueled by a surge of leisure travel and the slow reemergence of commercial demand, as well as the return of conventions and major events.
Demand continued to improve in 2022, as corporate employees gradually returned to offices and attendance at large conventions and events increased. Rising labor costs and the shift in travel patterns, as leisure demand rapidly increased and commercial travel was slower to recover, caused hoteliers to aggressively push rate growth. As a result, ADR strengthened robustly in 2022, surpassing the pre-pandemic high by over 10%. Although occupancy has continued to trail pre-pandemic performance, RevPAR for 2022 nearly reached the 2019 level.
As illustrated below, we expect these positive trends to continue.
Historical and Forecasted Metrics—St. Louis Market

Source: STR (Historical), HVS (Forecast)
Demand and ADR Growth Drivers
A number of factors and development projects across St. Louis should boost hotel demand and bolster pricing power in the coming years, as outlined below.

Hotel Development
The greater St. Louis market experienced a revitalization of its hotel supply over the past two decades thanks to relatively cheap debt and only moderate increases in construction costs. Furthermore, numerous adaptive-reuse projects in St. Louis were supported by generous development subsidies and an ample stock of under-utilized historic buildings.
However, these market conditions have changed since 2020. The pandemic dramatically slowed the hotel construction pipeline, and the subsequent increases in development and capital costs have limited the number of new hotel projects. Although select projects will still move forward, cost constraints are proving to be a high hurdle that will prevent all but the strongest projects from coming to fruition.
Furthermore, in 2022, the
City of St. Louis
implemented a new framework for evaluating development projects that will make it much more difficult for hotel projects to receive tax abatements, tax increment financing (TIF), and other subsidies.
Given these factors, increases in the region's hotel supply are expected to be more modest in the coming years than in the recent past. The following tables illustrate the breakdown of new hotel projects we are currently tracking, as well as anticipated levels of supply growth for the next few years.
Hotel Rooms in Development within St. Louis

Source: HVS
Supply Growth in St. Louis

Source: STR (Historical), HVS (Forecast)
Performance and Investment Outlook
Although new hotel development is expected to face challenges in coming years, the reduced development pipeline combined with the aforementioned investments in the regional economy bode well for the performance of existing assets. Our expectations for the St. Louis hotel market are as follows:
Further occupancy recovery as strengthening leisure and group demand compensates for the lingering pandemic impact on business travel
Steady ADR growth keeping pace with, or modestly exceeding, inflation
A multi-year period of healthy RevPAR gains
The robust supply and demand fundamentals outlined above should pave the way for both stronger operational performance and reduced volatility risk. For a number of years, investment in St. Louis-area hotels has been dominated by regional developers and entrepreneurial owners, with only limited interest from private equity and institutional investors. St. Louis hotel investors who persevered through the trials of 2020 and the ensuing recovery are now relatively well positioned given the favorable market outlook. Furthermore, the current market dynamics should help attract investment to the area from previously untapped capital sources.
For more information, contact our St. Louis market experts,
Daniel McCoy
and
Benjamin Giebler
.