At the beginning of 2020, the future of Boise's hospitality industry looked bright given the anticipated arrival of Amazon to the Treasure Valley and a robust 2020/21 convention and event schedule on the books at the
Boise Centre
. The return of the renowned
Jaialdi
Basque festival in August 2020 also positioned Boise for a strong summer season. Although new hotel supply was under construction, Boise's hoteliers were optimistic that local occupancy levels would hold steady and that the market would register minor average rate (ADR) increases. The onset of the COVID-19 pandemic in March then changed this outlook, as demand dropped and events were postponed or canceled, including Jaialdi (now scheduled for July 2022). Nevertheless, despite the significant declines, the downturn also revealed evidence of this market's resilience.

The key factors that affected Boise's lodging market performance in 2020 are listed below.
Boise Airport – Monthly Passenger Statistics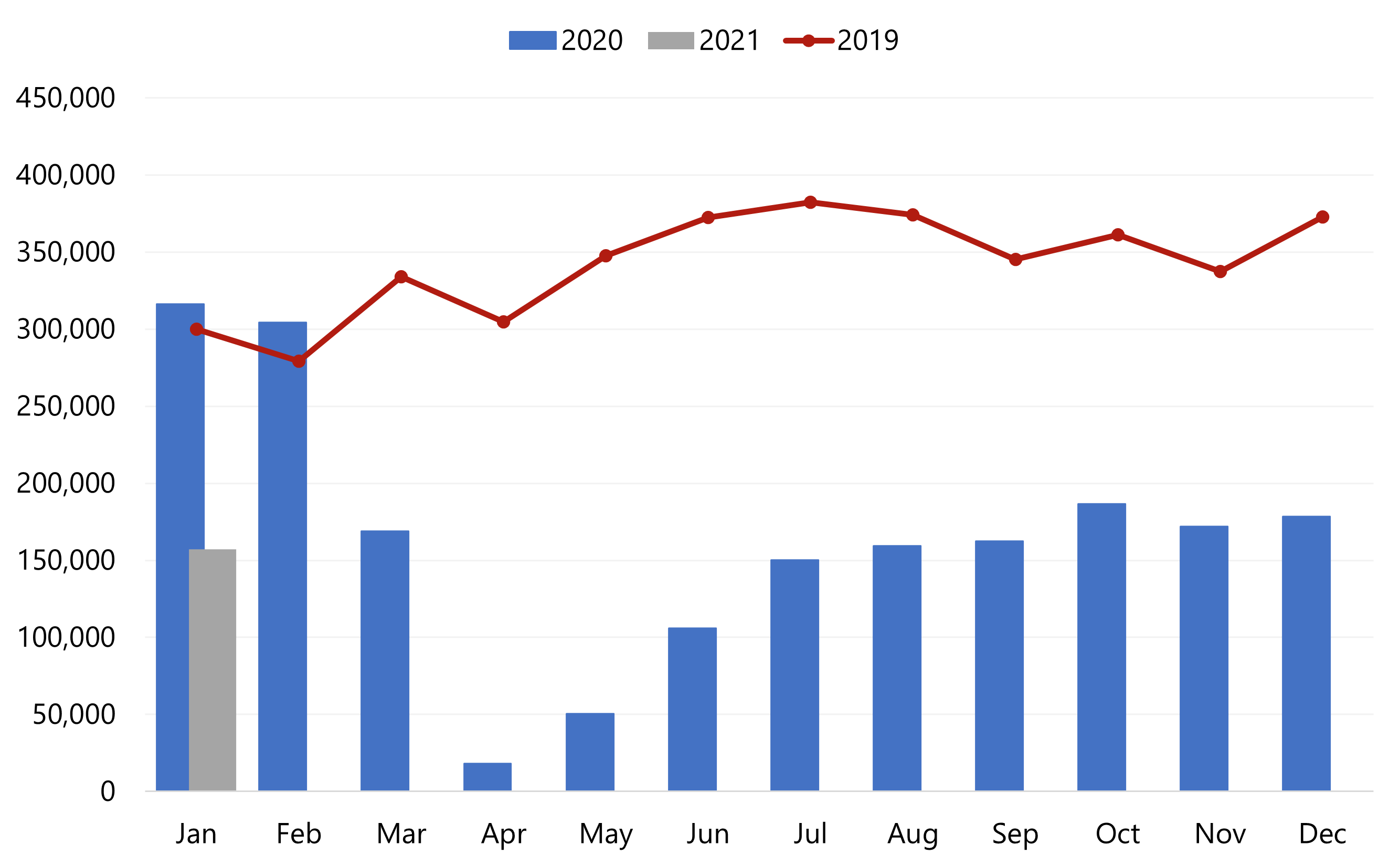 Source: Boise Airport[3]
Boise's Historical Performance & 2021–2023 Forecast

Source: STR (Historical Years) and HVS (Forecast)
Major factors contributing to our forecast are summarized as follows:
Boise Housing Market Statistics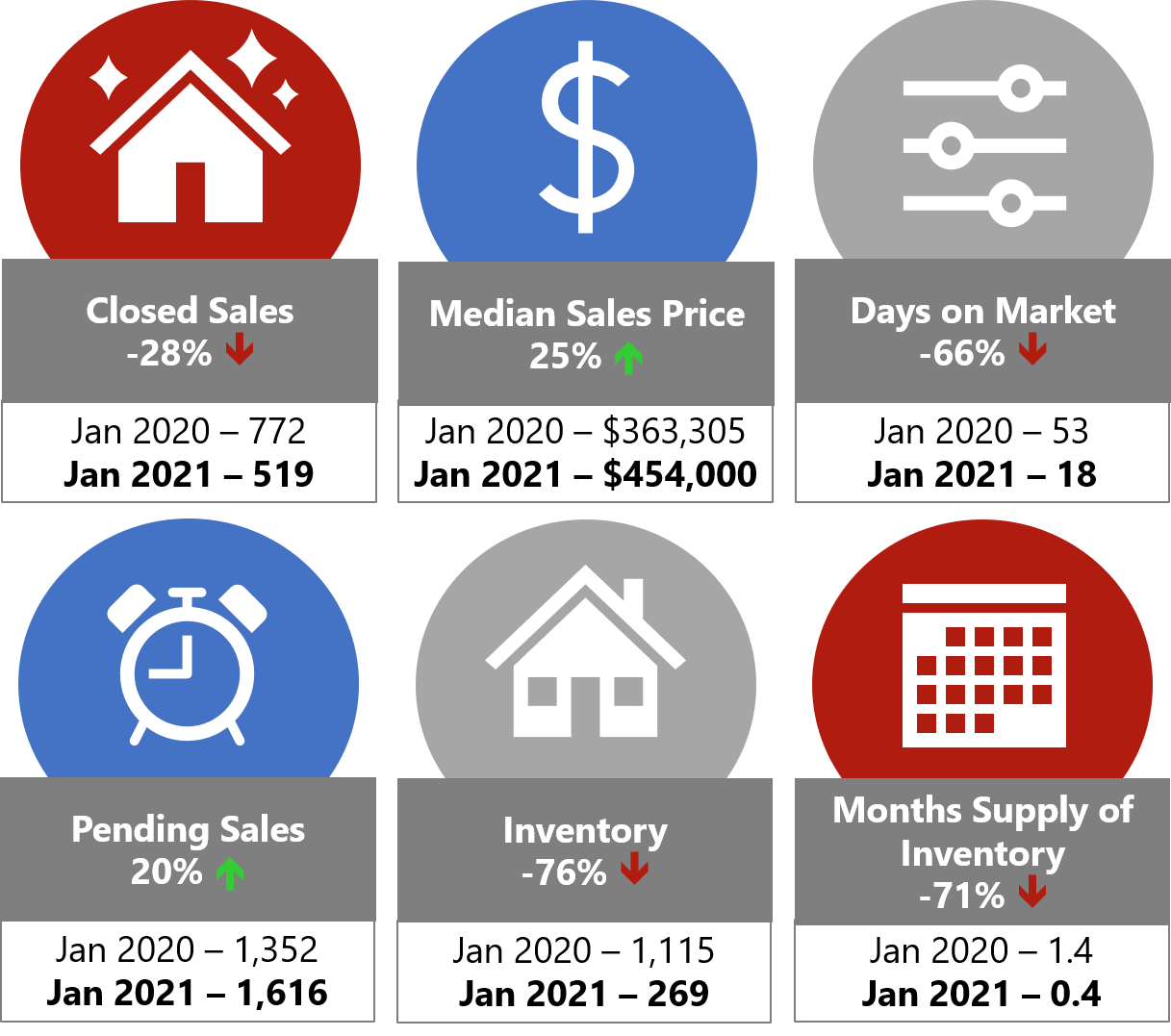 Source: Cassie Zimmerman, Director of Communications, Boise Regional REALTORS
For more information, contact anyone on our Portland team:
Kasia Russell, MAI
,
Breanna Smith
,
Lauren Reynolds
, and
Eileen Bosworth
.

COVID-19 Resource Highlights (Boise is currently in Stage Three of the Reopening Process)
City of Boise and Ada County:

State of Idaho:

Bars, restaurants, and nightclubs can operate with seating unless local ordinance dictates otherwise. Find the full bar protocols here.

Restaurants must adhere to limiting occupancy as necessary to maintain a six-foot physical distance and must space tables appropriately apart from one another. Find the full restaurant protocols here.

Only gatherings of 50 or fewer people are permitted, excluding political and religious expression, educational activities, and healthcare-related events; however, large events (trade shows and weddings) in excess of 50 attendees may receive an exemption based upon confirmation by the public health district that the event will be conforming to social distancing and hygiene protocols, as outlined by safe operations plans. Based on the new public health order issued by Boise Mayor Lauren McLean, a health and safety plan must be submitted to Central District Health (CDH) in order to be approved for large events. Additionally, restrictions are not applicable to youth sporting events if organizers comply with spectator plans administered by the Idaho State Board of Education.

Phased Reopening Information: "Idaho Rebounds: Our Path to Prosperity"
---
[1]Day, Don, Boise Dev, "With no events & little hotel activity, GBAD makes cuts, draws from rainy day fund." 5/11/2020. Retrieved 3/12/2021.
[2]Day, Don, Boise Dev, "Passenger counts at Boise Airport still well lower than pre-pandemic level." 11/11/2020. Retrieved 3/12/2021.
[3]iflyboise.com, BOI Statistics (2020–2021) Retrieved 3/12/2021.
[4]Boise Regional REALTORS, "Ada County — Single-Family Homes, January 2021 Market Statistics." 2/11/2021. Retrieved 3/12/2021.
[5]Day, Don, Boise Dev, "It looks like there's another large Amazon facility on the way in Boise." 10/22/2020. Retrieved 3/12/2021.