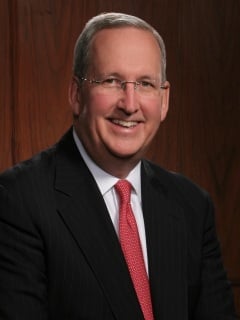 Steve Rushmore's NYU presentation always garners a great deal of attention, and stimulates discussions concerning his take on current and anticipated trends in the hospitality industry. The 2006 presentation, "Hotel Valuation and Transaction Trends for the US Lodging Industry" was no exception. We have received numerous inquiries as to how the data can be interpreted by hotel owners and investors considering their own assets and investment strategies. Steve's response to these issues is as follows:
My annual
presentation
at the NYU conference is based on my firm's research, including our database of actual hotel transactions, and our observations of industry activity and trends. A key component of this presentation is the Hotel Valuation Index (HVI), which I prepare annually. The HVI tracks hotel values in the US as a whole as well as for 46 major lodging markets. It is calculated using occupancy and average rate data provided by Smith Travel Research for each of the markets reviewed. This market data represents the aggregate performance of virtually all of the hotels within the defined geographic market.
The HVI is an index, which is a statistical concept reflecting a measure of the difference in the magnitude of a group of related variables compared with a base period. As such, it is a measure of broad market trends, rather than a conclusion as to the specific value of any asset, and cannot be applied to an individual asset. A good comparison is the Consumer Price Index. While this index provides a reliable measure of the overall rate of inflation in a region, it does not indicate how the price of milk has changed at your grocery store.
In any market, the aggregate nature of the STR occupancy and average rate data limits its comparability to an individual asset. In the case of the STR data used in developing the HVI, the breadth of the sample included in the report is a material factor. The sample for each market area includes virtually all of the hotels in the defined market, ranging from economy to luxury properties; limited-service to full-service operations; assets in poor to excellent condition; and a wide array of locations, from the 100% corner to peripheral locations in tertiary submarkets. The resulting data, while an excellent measure of the overall trends in the market as a whole, cannot be applied to any individual submarket or asset group, much less any one hotel. For example, the addition of new supply, or a change in the performance of an individual submarket within the broader market, can cause that submarket to have significantly different results than the market as a whole.
Numerous factors influence the value of an individual asset, including the property's age, condition, location, amenities and services, brand, management expertise, and reputation. All of these factors must be considered in the context of the hotel's specific competitive market, including the nature, strength and trends in demand generators, the character and competitive posture of the existing hotels, and the potential addition of any new properties. The value of any individual asset can only be concluded after a thorough investigation of all of these factors. And that conclusion will invariably differ – often materially – from the index indicated by the HVI.
So how can the HVI be of use to an individual investor? While the HVI cannot tell you what a particular hotel is worth, it does provide excellent "big picture" data, indicating which market areas are experiencing positive trends and thus may present good investment opportunities. The HVI for the US is a measure of the strength of the lodging industry as a whole, and specifically the hospitality investment market. The HVI for the various identified markets can provide a basis to evaluate and compare different geographic regions.
A copy of Steve's 2006 NYU Presentation can be found by clicking
here
.


HVS, which Steve founded in 1980, has provided consulting services for thousands of clients in all 50 states and more than 60 foreign countries. Its professional staff of more than 400 industry specialists offers a wide range of services, including market feasibility studies, valuations, strategic analyses, development planning, and litigation support. Through its divisions, HVS supplies unique hotel consulting expertise in the areas of executive search, food and beverage operations, gaming, technology, hotel operations, asset management, marketing, interior design, parking, golf, and investment counseling. HVS is the industry's primary source of hotel sales information. Its databases contain information on more than 13,000 hotel transactions and thousands of financial statements. HVS is also the most comprehensive source of hotel compensation data.

As a leading authority and prolific author on the topic of hotel feasibility studies and appraisals, Steve Rushmore has written all five textbooks and two seminars for the Appraisal Institute covering this subject. He has also authored three reference books on hotel investing and has published more than 300 articles. . Steve lectures extensively on hotel trends and has taught hundreds of classes and seminars to more than 20,000 industry professionals. He is also a frequent lecturer at major hotel schools around the world, including Lausanne, Cornell, Houston, and IMHI.

Steve has a BS degree from the Cornell Hotel School and an MBA from the University of Buffalo. He holds MAI and FRICS appraisal designations and is a CHA (certified hotel administrator). He is a member of numerous hotel industry committees, including IREFAC. In 1999, Steve was recognized by the New York chapter of the Cornell Hotel Society as "Hotelie of the Year." In his free time, he enjoys skiing, diving, and sailing. He holds a commercial pilot's license with multi-engine instrument rating, collects hotel key tags, and is one of the foremost authorities on regional dining (www.roadfood.com).
Steve Rushmore is the founder of HVS, a global hospitality consulting organization with 30 offices around the globe. He is focused on future office expansion and new product development outside the United States. Steve has provided consultation services for more than 15,000 hotels throughout the world during his 40-year career and specialized in complex issues involving hotel feasibility, valuations, and financing. He was one of the creators of the Microtel concept and was instrumental in its IPO.