Los Angeles, CA, May 22, 2023:
HVS, a globally recognized hospitality consulting firm,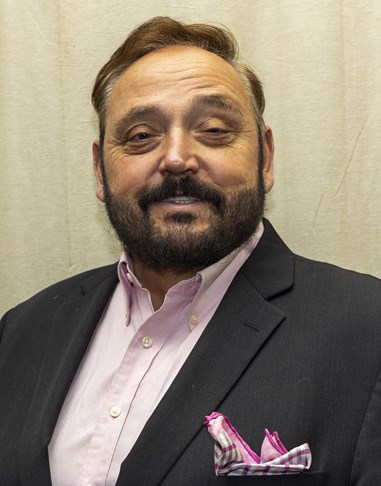 is pleased to announce that
Peter Anderson
is joining HVS as a Managing Director and our
Wellness Practice
Leader within the Americas region. HVS is the largest consulting firm dedicated exclusively to the hospitality industry's life cycle, with about 40 offices in the United States.
Peter brings a unique blend of property development, feasibility analysis, and innovative wellness practices to this role. He can offer HVS hospitality clients wellness solutions that are designed to engage and delight customers, while ensuring they are fiscally sound investments. He has conducted engagements where wellness components have enhanced property value as much as 40%.
Rod Clough, President, HVS Americas
, commented,
"We are delighted to have Peter join our organization. Lifestyle and wellness are two growing segments in hospitality, and we expect this trend to continue. Peter has evaluated hotels and resorts globally that have high touch service standards and lifestyle well-being amenities. This experience, together with his three decades of experience, fit very well with our HVS brand."
Based in Los Angeles, Peter's expertise also includes market studies and valuations, along with strategic operating plans, renovations, asset repositioning, and brand messaging. He evaluates industry trends, related revenue sources, and translates this into economically viable projects for his clients.
Peter is a globally recognized industry speaker, a faculty member at the
Collins School of Hospitality Management
, and a member in good standing of the
International Society of Hospitality Consultants
. He holds a Master of Professional Studies in Hotel Administration degree from
Cornell University
.
About HVS
HVS is the world's leading consulting and valuation services organization focused on the hotel, restaurant, shared ownership, gaming, and leisure industries. Established in 1980, the company performs more than 4,500 assignments per year for virtually every major industry participant. HVS principals are regarded as the leading professionals in their respective regions of the globe. Through a worldwide network of over 50 offices staffed by 250 experienced industry professionals, HVS provides an unparalleled range of complementary services for the hospitality industry. For further information regarding our expertise and specifics about our services, please visit
www.hvs.com
.
Media Contact:
Lizzette Casarin
Senior Marketing Director
[email protected]
+1 (720) 244-7620