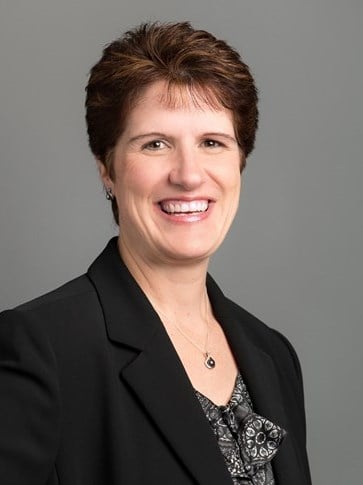 Denver, CO, November 12, 2020:
HVS
is pleased to announce that
Tanya Pierson, MAI
, has been promoted to Senior Managing Director. Tanya is based in Minneapolis, Minnesota. She has over 25 years of experience across all facets of hospitality consulting and appraisals, including valuation expertise across all segments of the lodging industry, portfolio valuations, lodging supply-and-demand analyses, facility recommendations, feasibility studies, and expert testimony. She has completed assignments on over 2,000 hotels and resorts in nearly every U.S. state and across the Americas.
Rod Clough, MAI
, President HVS Americas, commented,
"Tanya is known for her exceptional client service, tremendous insights, and delivery of absolute quality in each of her assignments. She is also an exceptional consultant and has contributed significantly to HVS remaining preeminent in its field. Both our clients and the HVS team of consultants love working with Tanya, and we are all excited to celebrate this achievement."
Tanya has written extensively about the hospitality industry and is a sought-after speaker at major hotel conferences, in addition to lecturing at the
University of Denver
.
Tanya graduated from the University of Denver with a degree in Hotel, Restaurant, and Tourism Management. She is a designated member of the
Appraisal Institute
(MAI) and a licensed appraiser in several states.
About HVS
HVS is the world's leading consulting and valuation services organization focused on the hotel, restaurant, shared ownership, gaming, and leisure industries. Established in 1980, the company performs more than 4,500 assignments per year for virtually every major industry participant. HVS principals are regarded as the leading professionals in their respective regions of the globe. Through a worldwide network of over 47 offices staffed by 300 experienced industry professionals, HVS provides an unparalleled range of complementary services for the hospitality industry. For further information regarding our expertise and specifics about our services, please visit
www.hvs.com
.
Media Contact:
Lizzette Casarin
Marketing Director
[email protected]
+1 (720) 244-7620