Hong Kong, Frankfurt, London, August 12, 2022
:
HVS Executive Search
announced the appointment of Axel Stadler as Vice President to their office in Hong Kong and Sofie Otto as Director of Administration Europe & Asia Pacific under the leadership of Florian Kittler, Managing Director-Europe & Asia Pacific.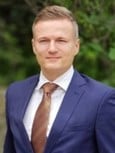 Axel Stadler
has joined HVS Executive Search as Vice President based in Hong Kong and Kuala Lumpur. He will play an instrumental role in further expansion within the region and use his extensive business experience to assist our clients in Executive Recruitment. Axel has been living and working overseas for almost 20 years. After graduating with a Masters in Hotel Management and following several management positions in the international hotel industry, Axel joined hospitality recruitment in 2001. He brings over 20 years of senior executive recruitment experience in 3 major markets (Europe, Middle East, and Asia) including more than ten years of top-management recruitment and business development expertise in Asia Pacific to our Team.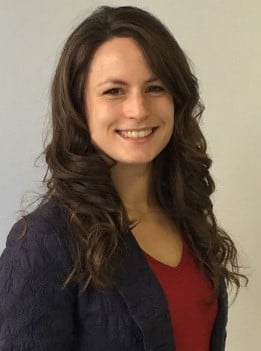 Sofie Otto
has been promoted to Director of Administration Europe and Asia Pacific. In this newly created position, she will streamline the operational effectiveness of the team across the region and manage client support. Sofie started at HVS in 2017 as a Research Analyst for HVS Africa before moving to Data Management. She has gathered ten years of valuable experience in the hospitality industry throughout the globe since graduating with a degree in Hospitality Management in Cape Town. Sofie is keeping her previous responsibilities and adding new duties to continue creating institutional bandwidth for important executive search projects in Europe and Asia Pacific.
Florian Kittler
, Managing Director-Europe & Asia Pacific comments, "
The hospitality market is back in full swing and building strong performing teams in all our regional offices across London, Frankfurt Singapore and Hong Kong is a crucial task. With Axel and Sofie, we found two outstanding individuals who will open our doors wider across Europe and Asia
."
Court Williams
, Chief Executive Officer, HVS Executive Search comments,
"I'm thrilled to welcome Axel to the HVS Executive Search team. Axel brings 20 years of very successful global hospitality executive search experience in Europe, Middle East and Asia, including the last ten years focused on C-suite recruitment and business development success in Asia-Pac, a region where we see tremendous growth potential."
Media Contact:
Florian Kittler
Email:
[email protected]
Over the years, HVS Executive Search has established its reputation as the premier human capital advisory services firm, specializing in senior-level executive search and mid-management recruitment as well as organizational development strategies for the hospitality industry. With an expansive global network, HVS Executive Search possesses an unparalleled reach, having access to a vast pool of qualified profiles through its 400,000-strong contact database. Furthermore, HVS Executive Search Partners are recognized and revered as being industry mentors in their respective regions and have together executed over 4,000 mid- to high-level searches across the globe.