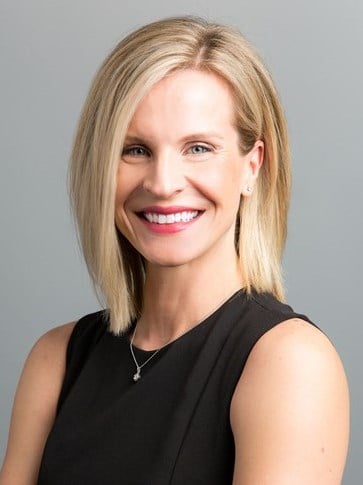 Perhaps more than anything else, it's the heat and aridity of its desert climate that characterizes the city of Phoenix, Arizona to the popular consciousness. The reputation for record-high temperatures, the NBA's Phoenix Suns, and the immortal image of the mythological bird rising from the ashes are symbols that popularize this aspect of the city to people the nation, if not the world, over. It doesn't take much sifting, however, to discover a wealth of cultural, commercial, educational, and leisure enterprises thriving very comfortably in Phoenix, especially downtown. Following an overview of new developments, we look at how hotels are faring in the Valley of the Sun.
Overview
Phoenix is the fifth-largest city in the United States (by population),1 and the city serves as an epicenter of transportation, financial, political, cultural, and economic activity for the Four Corners region. Commercial demand in Phoenix is driven by the major operations of several Fortune 1000 companies, including Honeywell, American Express, and Intel Corporation, as well as the worldwide headquarters of Best Western International. As the state capital, Phoenix's large government workforce is instrumental in turning the gears of the local economy. Tourism is another critical component of the success of area businesses and hotels. Often called the "Golf Capital of the American Southwest,"2 it is estimated that millions of golfers visit the Phoenix area annually. The annual Friedman Billings Ramsey (FBR) Tournament is a part of the PGA Tour and draws record attendance.3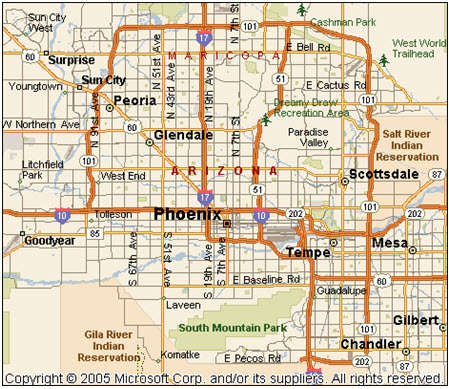 Downtown Phoenix
Phoenix's downtown core, referred to as Copper Square, is a 90-block urban neighborhood that contains the city's government, convention, research/education, and mixed-use subsections. Copper Square is in the midst of significant redevelopment. Approximately $3 billion has been invested in this area since the late 1980s, and another $4 billion has been allocated for investments from 2006 to 20104. Within the last five years, Copper Square has grown to include a state-of-the-art biomedical research facility, the new Downtown Phoenix Campus of Arizona State University, numerous office and retail complexes, as well as a multitude of high-density residential structures. The Phoenix Business Journal reports that a commitment to public investment in Downtown Phoenix on the part of city officials and Mayor Phil Gordon has helped attract national development firms to the area. Five firms from Chicago have committed to projects downtown5, lending credibility to the area's potential.
Expansions and New Infrastructure Downtown
Begun in 2003, the $600-million expansion project at the Phoenix Convention Center is coming to fruition and will nearly triple the facility's size to 880,000 square feet. The first phase of the project, which included a 45,300-square-foot ballroom, opened in July of 2006. The second phase is expected to open in January of 2009, in time to host the expanded facility's first convention. The second phase will include an underground, 310,000-square-foot exhibit hall that will connect to the first-phase expansion via an underground exhibit corridor.6 The south building has remained open for conventions and will also undergo renovations in 2009 and 2010. Once expansions are complete, the convention center will rank among the top 20 largest meeting destinations in the U.S."
Phoenix Convention Center Statistics
Year
Number of
Conventions
Percent
Change
Number of
Delegates
Percent
Change
2001
56
-
137,252
-
2002
48
(14.3)%
142,757
4.0%
2003
45
(6.3)
121,827
(14.7)
2004
41
(8.9)
107,577
(11.7)
2005
51
24.4
120,670
12.2
2006
46
(9.8)
135,299
12.1
2007
46
(0.0)
77,440
(42.8)
Source: Phoenix Convention Center
Phoenix Convention Center Future Bookings
Year
Number of
Conventions
Percent
Change
Number of
Delegates
Percent
Change
2008
49
-
122,625
-
2009
61
24.5%
278,610
127.2%
2010
38
(37.7)
138,140
(50.4)
2011
19
(50.0)
104,200
(24.6)
2012
13
(31.6)
57,800
(44.5)
2013
2
(84.6)
4,000
(93.1)
Source: Phoenix Convention Center
The Phoenix Biomedical Campus at Copper Square is a state-of-the-art research campus located on 28 acres of city-owned land. Roughly 6.7 million square feet of research buildings, clinics, and laboratories are used by the Translational Genomics Research Institute (TGen), the International Genomics Consortium (IGC), and the University of Arizona College of Medicine. These institutions concentrate on cancer, neurological diseases, and diabetes research, as well as educational development. The development of the campus began in 2005, and it is expected that the industry could rank as one of Arizona's leading economic engines in the future.7
In August of 2006, Arizona State University (ASU) expanded to Downtown Phoenix in an effort to establish a greater presence in the state's capital. ASU's Downtown Phoenix Campus is expected to house 15,000 students at full capacity in 2010.8 Up-and-running programs include the College of Nursing; the College of Public Programs; the University College; and Barrett, The Honors College. The Cronkite School of Journalism and Mass Communication and the headquarters and studios of KAET, the area's public television station, will be incorporated by the end of 2008.9 Currently under construction, a 750-bed dormitory is set to open by the end of August of 2008 and a 550-bed dormitory to follow in the spring of 2009.10
The CityScape mixed-use development project, scheduled for completion in 2010,11 will be the single-largest private investment project in the city's history. Three blocks between Washington Street and Jefferson Street are being developed into approximately 245,000 square feet of retail and commercial use, 1,200 condominium units, two hotels, and roughly 800,000 square feet of office space. In October of 2007, Wachovia was announced as the project's anchor tenant12, and one of Phoenix's largest law firms, Squire, Sanders, and Dempsey, will occupy the top four floors (80,000 square feet) of CityScape's One East Washington office tower.13
Hotel Supply and Demand
The onset of this development activity has spurred the addition of several proposed hotels within the Copper Square neighborhood. Downtown Phoenix has long awaited the addition of a new convention hotel, and the call will be answered with the opening of the 1,000-room Sheraton on October 1, 2008. This city-funded project, which includes 80,000 square feet of meeting space, was budgeted along with the expansion of the Phoenix Convention Center, and the combined projects will be able to accommodate events that would have otherwise passed Phoenix by. The hotel is one of Sheraton's grandest undertakings and will be the largest hotel in the state of Arizona. The Hotel Monroe, the Hotel Palomar by Kimpton, and the TWELVE Hotel and Residences are among the other high-end hospitality projects planned for the Copper Square area.
New Hotel Supply In Copper Square
Proposed Property
Number of
Rooms
Developer
Development Stage
Sheraton Hotel
1,000
City of Phoenix
Under Construction
Hotel Palomar by Kimpton
250
Red Development
Early Development
Twelve Hotel & Residences
150
Novare Group
Approved
Hotel Monroe
150
Grace Communities
Under Construction
Total:
1,550
The proposed Sheraton and the expanded convention center are expected to induce a considerable amount of meeting and group demand into the market. Conventions booked at the Phoenix Convention Center in 2009 include the American Meteorological Society Annual Convention, the Arizona National Boat Show and Fishing Expo, and the National Cattleman's Beef Association Annual Convention.
Generally, historical occupancy levels have shown steady increases since the market's low point in 2001. This growth is a result of record convention activity, increased air travel to the area, and the business of major institutions within Downtown Phoenix. Occupancy growth, which peaked in 2005, has been attributed to the city's unprecedented expansion efforts over the last five years, as well as a relative undersupply of nationally branded hotel chains within the Central Business District. Hoteliers look forward to the stronger occupancies associated with increased convention attendance.
Average rate growth in recent years has been significant as well. This growth is due to strong demand in Downtown Phoenix generated by the area's development, especially from high-rated clientele associated with the biomedical research industry and commercial development activity. Significant average rate increases noted in 2005, 2006, and 2007 were due to the influx in demand from many of the city's law firms, banks, and development teams, as well as the positive national economic trends of the last few years. The economic trends experienced on a national level in the latter half of 2007 and thus far into 2008 have resulted in decreased business travel due to rising fuel prices, job losses, and corporate budget cuts. Although Phoenix is not necessarily sheltered from the impacts of these discouraging trends, the capital city benefits from a strong and stable government presence, new mixed-use development efforts that have already secured financing, and the imminent opening of the expanded convention center. Thus, operating statistics for Phoenix hotels are expected to experience continued growth, but at a slower pace than in former years.
Conclusion
Phoenix-area hoteliers should experience healthy demand trends in the future as the new convention center, Sheraton hotel, and various downtown developments attract hotel demand to offset the losses brought on by the credit crisis and economic troubles on a national scale. The City of Phoenix has made and received considerable monetary investments in an effort to be recognized as a critical epicenter of the educational, convention, finance, and tourism industries in the United States, and these expeditious development efforts should prove to have long-lasting, positive impacts on the area.
HVS has conducted hundreds of appraisal and consulting assignments in hotel markets throughout the Southwest. To learn how our expertise could help guide your next project, contact our Dallas office at (972) 899-5400 or visit http://www.hvs.com/Offices/Dallas/.
---
1 http://www.census.gov/
2 http://www.golfarizona.com/departments/destination-guides/phoenix-scottsdale.htm
3 http://www.phoenixopen.com/AboutThePhoenixOpen.asp
4 http://www.coppersquare.com
5 http://phoenix.bizjournals.com/phoenix/stories/2008/04/07/story4.html
6 http://www.phoenixconventioncenter.com
7 Phoenix Economic Development Interview
8 http://www.coppersquare.com
9 http://campus.asu.edu/downtown/
10 Downtown Phoenix Partnership Interview
11 http://www.downtownphxrising.org/default.asp
12 http://phoenix.bizjournals.com/phoenix/stories/2007/10/22/daily10.html
13 http://www.downtownphxrising.org/news_media.asp
Kasia Russell, MAI
is a Managing Director and Senior Partner with the
HVS Portland office
. HVS leaders now live in and work from more than 30 markets throughout the North American region, including
San Diego
,
LA
,
San Francisco
,
Portland
,
Seattle
,
Vancouver
,
Las Vegas
, and
Phoenix
in the west. Kasia has front-line hotel experience with Extended Stay America and Best Western and also worked for the Hotel Bellwether in Bellingham, Washington, and the Skagit Valley Resort in Bow, Washington. She holds the MAI designation and is a state-certified appraiser in Oregon and surrounding states. Contact
Kasia
at (970) 227-7799 or
krussell@hvs.com
.