US private equity firm Blackstone has sold the DoubleTree by Hilton Amsterdam Centraal Station, in the Netherlands, to Beijing-based Anbang Group for €350 million (€628,400 per room). The 557-room hotel was the last property to be sold from Blackstone's eight-unit Mint Hotel portfolio (which it acquired in 2011 from Lloyds Banking Group). This latest deal between the pair brings the amount of overseas property purchased from Blackstone by Anbang to US$9 billion (€8 billion ) in just under three years.
Polish hotel operator Orbis Hotel Group has signed an agreement to purchase the owning company of the Sofitel Budapest Chain Bridge hotel, in Hungary, from Universale International Realitaten GmbH for €42.25 million (€118,350 per room). Orbis has been leasing the 357-room hotel, near to the River Danube, from its current owner.
Erste Group Bank AG has appointed Rosewood Hotels & Resorts to manage the Rosewood Vienna, which will become the fifth of its brand in Europe and the first in Vienna when it opens in 2021 in the Austrian capital. The 99-room hotel will be housed in Erste's former headquarters, an 18th-century building in Vienna's Old Town. Rosewood currently manages 19 hotels across 11 countries, with a further 17 properties in its pipeline.
Following the debut of its Hotel Indigo brand in Poland last year, with the Hotel Indigo Krakow – Old Town, InterContinental Hotels Group has expanded the chain to the capital, Warsaw. The 60-room Hotel Indigo Warsaw – Nowy Swiat is now welcoming guests in the city's Old Town, close to the diplomatic district, and is operating under a franchise agreement with Budizol.
French company Louvre Group is to launch its Golden Tulip chain in Spain with a hotel in Barcelona's [email protected] district, 300 m from Plaza Glòries (a large urban park). The 158-room, four-star property is scheduled to welcome its first guests in the Catalan capital during summer 2017. Louvre Group signed a franchise agreement for the project with ZT Hotels, the owner of the building.
India-based Sarovar Hotels & Resorts has opened its third hotel in Nairobi, Kenya, and its fifth across Africa (with a further two hotels operating in Tanzania and South Sudan). The 144-room Laziz Premiere Nairobi, which is close to Jomo Kenyatta International Airport, has four food and beverage outlets, three meeting and event spaces, a fitness centre and a spa.
Carlson Rezidor has signed a management agreement with Al Majd Al Arabiah for two new hotels in Saudi Arabia. The project comprises the development of the largest Radisson Blu property in the world and the largest Park Inn by Radisson hotel within the group's network in the city of Mecca. The Radisson Blu Hotel Al Hidaya is to be part of the Al Hidaya complex, which already includes 4,500 guest rooms across ten towers. The Radisson Blu will open in stages with one 588-room tower due to be converted to the brand in May 2018, followed by the reflagging of a second 663-room tower in May 2019. Additionally, Rezidor will also operate the remaining eight towers (3,250 rooms). The 1,600-room Park Inn by Radisson Hotel Al Hajla is scheduled to open in the second quarter of 2019. "We are thrilled to cement our position as one of the leading operators in the holy city and look forward to a successful journey with our partners," said Elie Younes, HVS alumnus and executive vice president & chief development officer for Carlson Rezidor.
Hong Kong-based Swiss-Belhotel has signed a management agreement with Omniyat Real Estate for its first hotels in Kuwait. The 58-room Swiss-Belboutique Bneid Al Gar and the 68-unit Swiss-Belresidences Al Sharq are both under development and scheduled to open in 2018. "The steady growth of tourism in Kuwait, with a vision to welcome 440,000 visitors annually by 2024 is fuelling demand for quality hotels," said Laurent A Voivenel, Swiss-Belhotel's senior vice president of operations and development for the Middle East, Africa and India.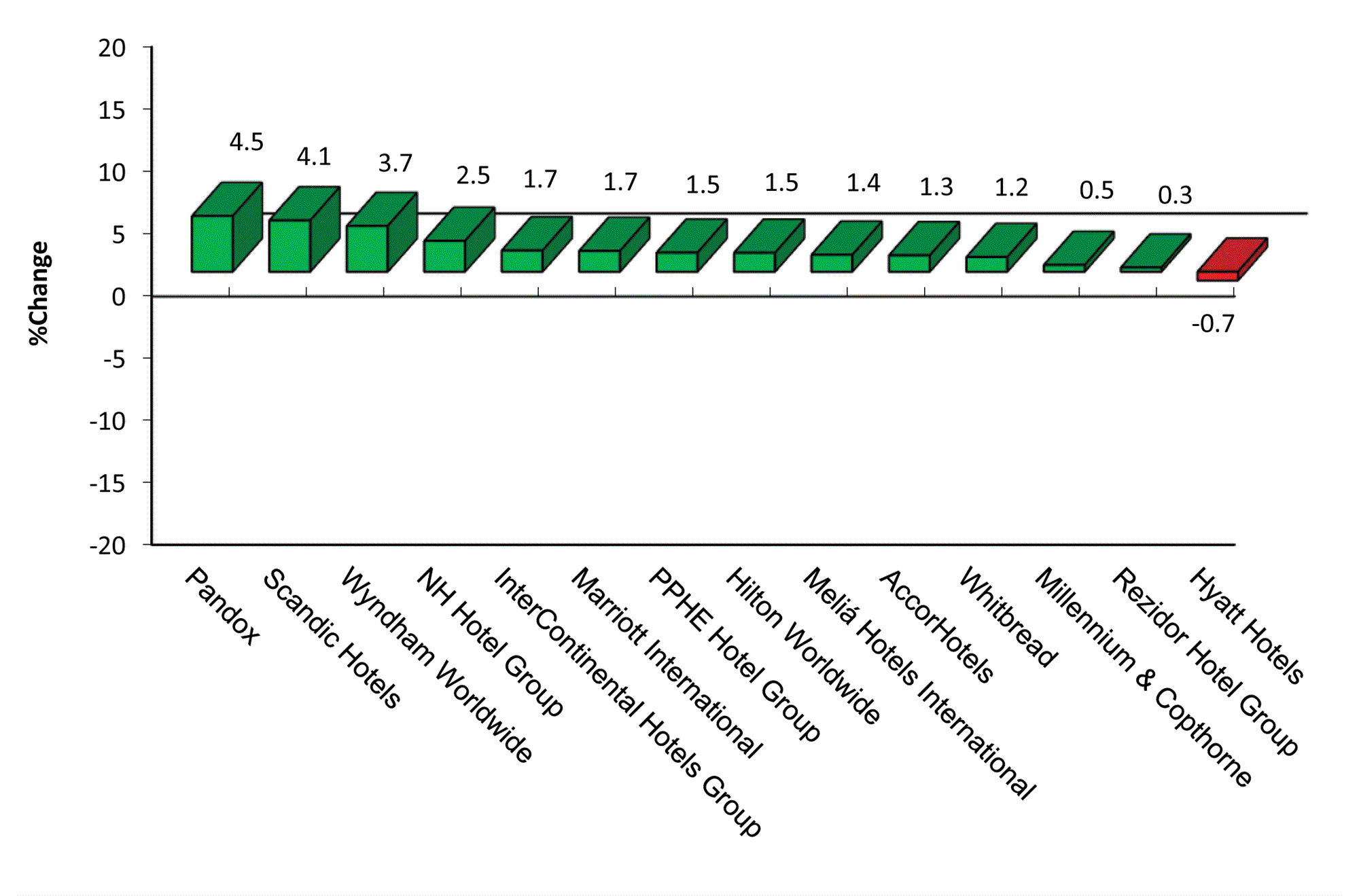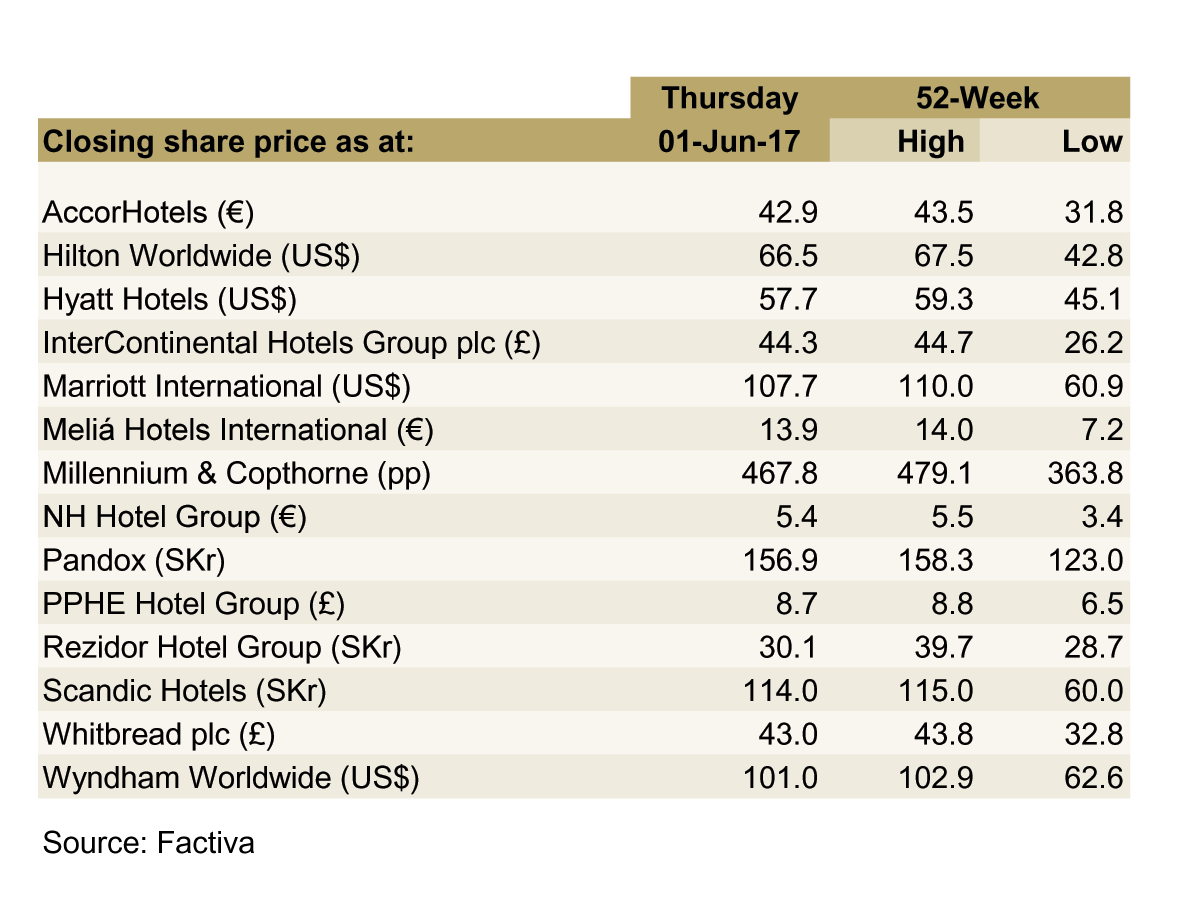 Pandox – has now completed the reclassification of seven hotel properties in the Nordics and the acquisition of Silken Berlaymont in Brussels.

PPHE Hotel Group – announced that its Croatian subsidiary, Arena Hospitality Group d.d., has raised €105.8 million through the placement of 1,854,971 shares.
Disclaimer: Information provided above has been gathered from various market sources. HVS has not independently verified the accuracy of the information provided. Interested parties should not rely on the information as statement of facts and are advised to make their own independent checks to verify the information provided. For further information, please feel free to contact HVS London.
Superior Results through Unrivaled Hospitality Intelligence. Everywhere.
Stay current. Click here to receive free HVS newsletters
Looking for insights into the hospitality industry?
Discover unique hospitality intelligence at hvs.com/publications
Interested in a particular market?
Find hundreds of market overviews, all written by HVS experts, at hvs.com/marketresearch
Like to be in the know on hotel trends and predictions?
See our Hotel Valuation Index for dozens of cities at hvi.hvs.com