Featured in this Asia Pacific Hospitality Newsletter
Through the country's Ministry of Tourism and Creative Economy, regional governments and tourism stakeholders, Indonesia has embarked on a tourism initiative which will see the country concentrate on developing 16 new destinations (besides Bali) and seven special interest segments nationwide from now until 2014. It is hoped that these new destinations will offer more choices and provide more attractions for domestic and foreign visitors.

These 16 destinations are: Medan - Toba Lake, Jakarta - Thousand Islands, Old City, Central Java - Borobudur, East Java - Bromo, Tengger, Semeru Mount, Bali - Kintamani: Batur Lake, Menjangan, Pemuteran, Kuta - Sanur - Nusa Dua, West Nusa Tenggara - Rinjani Mountain, East Nusa Tenggara - National Park Komodo, Ende - Kelimutu Lake, Central Kalimantan - Tanjung Puting, South Sulawesi - Tanah Toraja, North Sulawesi - Bunaken, South East Sulawesi - Wakatobi and Papua - Raja Ampat. Five out of 16 of these destinations have been allocated prioritised development status in 2013, namely Bromo-Tengger-Semeru, Komodo, Wakatobi, Toraja and Sanur.

The seven segments of special interest have been identified as culture and history, nature and ecotourism; recreational sports such as diving, surfing, sailing, trekking, hiking and golf; cruises; culinary and shopping, health and fitness, and Meetings, Incentives, Conventions and Exhibitions (MICE).

Be the First to capitalise on the tremendous investment and business opportunities for your company in an archipelago of 242 million people - the fourth most populous country in the world.

The inaugural Indonesia Hospitality and Tourism Investment Conference (IHT) will focus on investing and capitalising on hospitality and tourism opportunities in Indonesia. Co-hosted by HVS, the Ministry of Tourism and Creative Economy of the Republic of Indonesia and the Indonesia Investment Coordinating Board (BKPM), IHT will be held on the 7-8 May 2013 at the Ritz Carlton Pacific Place, Jakarta.

To register or for more information about IHT, visit www.indonesiahospitalityconference.com.
Sofitel Luxury Hotels will add three more properties to its Asia Pacific portfolio with the signing of new management contracts in New Zealand, Indonesia and China. The Sofitel Wellington is set to open in 2014 and will be the brand's third property in New Zealand and the first in the capital. Scheduled to open in the third quarter of 2013, the Sofitel Bali Nusa Dua Beach Resort will be located in Bali Tourism Development Complex (BTDC) Nusa Dua. Comprising 415 rooms including 17 private villas, the property will be situated 40 kilometres from Denpasar. Last but not least, the 590-key Sofitel Shenyang Lido, located on Qingnian Street, will open in 2014 after renovation work. By mid-2014, Sofitel will have a total of 43 properties in the Asia Pacific region.
AirAsia X, the low-cost, long-haul segment of AirAsia Group, has made Jeddah the 14th destination in their network. Starting with three weekly flights between Kuala Lumpur and Jeddah from 16 February, the airline will increase its frequency to four weekly flights from 1st May. AirAsia X is targeting at approximately 50,000 passengers flying to Jeddah in its first year of operations. Cebu Pacific Air has announced plans to launch their first flight to the Middle East from October. The low-cost carrier will fly from Manila to Dubai, making it the only Philippine carrier to fly this route direct. This will be the airline's first long-haul destination and its 36th international route. Currently, Philippine Airlines codeshares on Emirates' direct Dubai-Manila services.
Dusit International has signed a joint venture agreement with real estate developer, Changzhou Qiao Yu Group, to form the Dusit Fudu International Hotel Management Company. This agreement will see Dusit add an initial five hotels to its Chinese portfolio, including three hotels in Changzhou, one hotel in Qingdao and potentially a property in Wuxi. The two parties will also aim to develop new properties in new Chinese markets, such as Shanghai, Kunming, Chengdu, Chongqing and Hainan in the next five to ten years. Dusit International currently has two hotels in the pipeline in Hainan, which are expected to open later this year. Dusit Fudu is targeting to have more than 5,000 rooms operating in China by 2020.
Archipelago International, one of Indonesia's largest hotel management companies will now serve as the new corporate entity of the group's umbrella organisation, previously known as Aston International. Archipelago operates from select service to five-star hotels and luxury villas brands such as Grand Aston, Aston, Aston City, Alana, Favehotel, NEO and Kamuela. Thus, 'Aston' is only one of the several hotel brands it has. The company explained that due to the expansion of portfolio brands in recent years, Archipelago will now be more suitable for a management company name, to allow the other individual hotels to shine.
The conferment of the UNESCO World Heritage status to George Town, the capital of Penang, in 2008 gave the tourism industry in Penang a major boost. Since then, travellers have been flocking to the island to check out the unique architectural and cultural townscape that has given Penang its revered world heritage status. Out of the 24.7 million visitors travelling to Malaysia in 2011, Penang received 2.2 million international visitors, accounting for approximately 9% of the total arrivals into the country. The first six months of 2012 has seen 1.15 million international visitors to Penang, compared to 1 million during the same period in 2011, representing a 6% increment.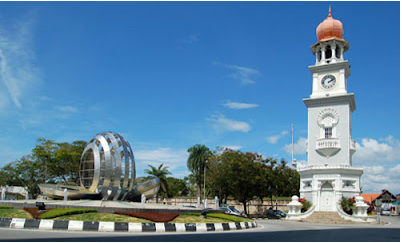 Furthermore, the medical tourism sector in Penang has also been contributing to the subsequent growth in the tourism sector. This has been growing at a fast pace in the last few years, due to the cheaper costs compared to other medical tourism destinations such as Singapore or Thailand. In addition, the agreement of the ASEAN Open Skies policy has also greatly enhanced flight connectivity to Penang. Since its implementation, there has been an increase in the number of low cost carrier flights into the island, resulting in an increasingly large number of independent travellers from regional countries such as Thailand, Indonesia, Singapore, Hong Kong and Guangzhou.

These arrival trends meant that the Penang hotel market presents numerous opportunities for hotel investors and developers. Penang's feeder markets are made up mostly of visitors from the regional countries where its economies are expected to continue to thrive, albeit at a more moderate pace. Furthermore, the tourism authority is also looking to capture the Middle East market. With the influx of low cost carrier flights in Asia in recent years and their ambitious growth plans, the city would certainly benefit from the improvement of the transport infrastructure such as the connectivity within Penang and flight connectivity from more long-haul destinations into Penang. This will enable Penang to continue to rival other regional tourist destinations and be a key beneficiary of the tourism growth.
Absolute Share Price Performance, as at 25 January 2013
Closing Share Price as at
25 January 2013
18 January 2013
% Change
Australia Stock Exchange (ASX)
Amalgamated Holdings Limited
7.38
7.20
2%
General Property Group
3.69
3.60
2%
Mirvac Group
1.56
1.56
-
Bangkok Stock Exchange (THB)
Central Plaza Hotel Public Co Ltd
28.25
27.00
5%
Dusit Thani Public Co Ltd
45.50
45.50
-
The Erawan Group Public Co Ltd
4.42
4.32
2%
Grande Asset Hotels and Property Public Co Ltd
1.62
1.57
3%
Laguna Resorts & Hotel Public Co Ltd
34.00
34.00
-
Minor International Public Co Ltd
21.50
20.70
4%
China Shanghai Stock Exchange (RMB)
Shanghai Jinjiang International Hotels Development
14.07
14.52
-3%
Beijing Capital Tourism Co Ltd
11.17
11.91
-6%
Jinling Hotel Corporation Ltd
7.05
7.23
-2%
China Shenzhen Stock Exchange (RMB)
Hunan Huatian Great Hotel Co Ltd
4.16
4.36
-5%
Guangzhou Dong Fang Hotel Co Ltd
6.60
6.73
-2%
Shenzhen Century Plaza Hotel Co Ltd
4.61
4.31
7%
NASDAQ (US$)
China Lodging Group, Limited
17.81
18.58
-4%
Home Inns & Hotels Management Inc
30.55
31.13
-2%
Hong Kong Stock Exchange (HK$)
Miramar Hotel & Investment Co Ltd
10.62
10.52
1%
Regal Hotels International Holdings Ltd
3.88
3.78
3%
Sino Hotels Holdings Ltd
2.50
2.46
2%
The Hong Kong & Shanghai Hotels Ltd
12.08
11.42
6%
Shangri-La Asia Limited
16.88
16.76
1%
Dorsett Hospitality International
1.91
1.99
-4%
Bombay Stock Exchange (INR)
IHCL (Taj Hotels, Resorts & Palaces)
63.35
64.60
-2%
EIH (Oberoi Hotels & Resorts)
71.05
72.80
-2%
Hotel Leela Ventures
27.80
28.65
-3%
Korea Exchange (KRW)
The Shilla
43,350
42,100
3%
Singapore Stock Exchange (S$)
Amara Holdings Ltd
0.49
0.49
-
Ascendas Hospitality Trust
0.91
0.91
-
Ascott Residence Trust
1.41
1.41
-
Banyan Tree Holdings Limited
0.67
0.67
-
CDL Hospitality Trusts
1.99
1.98
1%
Far East Hospitality Trust
1.03
1.00
3%
Hotel Grand Central Ltd
0.92
0.92
-
Hotel Properties Ltd
3.22
3.22
-
Mandarin Oriental International Ltd (US$)
1.70
1.68
1%
Pan Pacific Hotels Group Limited
2.36
2.34
1%
Shangri-La Asia Limited (HK$)
16.90
16.48
3%
Stamford Land Corporation Ltd
0.59
0.57
4%
Taiwan Stock Exchange (NT$)
Formosa International Hotels Corporation
357
360
-1%
The Ambassador Hotel, Ltd
30.30
30.40
-
Tokyo Stock Exchange (JPY)
Japan Hotel REIT Investment Corp.
26,530
24,500
8%
Imperial Hotel, Ltd
2,907
2,635
10%
Return to Headlines
Disclaimer: Information provided above has been gathered from various market sources. HVS has not independently verified the accuracy of the information provided. Interested parties should not rely on the information as statement of facts and are advised to make their own independent checks to verify the information provided. For further information, please feel free to contact HVS Singapore.