Featured in this Asia Pacific Hospitality Newsletter
Hotel Investment Conference South Asia (HICSA) - 7-8 April 2010
Beijing Star-Rated Hotels Record Revenue Of US$3.2 Billion In 2009
Jumeirah To Manage Second Resort In The Maldives
Tourism Sector In Cambodia Witnesses Steady Growth
Radisson Blu Hotel To Open In Ulaanbaatar
Lack Of Standards A Concern For Booming Eco Projects In Vietnam
Two Hotels In Pattaya To Be ReBranded As Golden Tulip
Absolute Share Price Performance, As At 12 February 20

10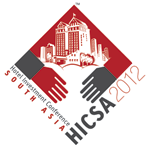 The Sixth Hotel Investment Conference - South Asia (HICSA) 2010 is scheduled for April 7th and 8th, 2010 and is to be hosted at the Grand Hyatt, Mumbai. Over the past five years the conference has played host to 30 global CEO's, 2,200 plus delegates, and has had a wide range of attendees from owners, real estate developers, operators, bankers, architects and consultants. This exclusive event promises to once again line up some of the best known global faces of the hospitality industry including Frits van Paasschen, President & CEO - Starwood Hotels & Resorts, Eric Danziger, President & CEO - Wyndham Worldwide, Mark Hoplamazian, CEO & President, Hyatt Hotels Corporation, Nakul Anand, Divisional Chief Executive - Hotel Division, ITC, Gamal Aziz, President & CEO - MGM Mirage Hospitality, Gerald Lawless, Executive Chairman - Jumeirah Group, Capt CP Krishnan Nair, Chairman - The Leela Palaces Hotels and Resorts, Raymond Bickson, MD & CEO - Taj Hotels Resorts and Palaces, Martin Rinck, President - Asia Pacific, Hilton Hotels, Henry Gabey, Co-Founder & Co-Chairman - DUET Group, Louis Klein, MD - Real Estate, IREO, New York, Peter Meyer, MD - Pacifica Partners, Michael Evans, EVP Global Development - MGM MIRAGE Hospitality, Richard Solomons, CFO and Head of Commercial Development - IHG. The conference has been regarded by many as the best networking opportunity in the region and a must attend for all associated to the hotel industry.

Click here to view the website | Latest Agenda | View Speakers List | Register Now!
According to the Beijing Municipal Bureau of Statistics, star-rated hotels in Beijing recorded approximately US$3.2 billion in total revenue in 2009, of which around US$1.5 billion was rooms revenue. Five-star hotels in Beijing suffered a 16.9% decline in terms of revenue while three-star hotels witnessed a 0.8% growth in total revenue as compared to 2008. During the same period of time, two-star hotels recorded a 15.5% growth in revenue and one-star hotels saw a 22.2% decline.
Jumeirah Group (Jumeirah), which is based in Dubai, has announced that it has entered into an agreement with Xanadu Holdings Private Limited to manage Jumeirah Meradhoo in Gaafu Alifu Atoll, the Maldives. The 36-key resort, comprising 20 beach villas of 300 square metres in size and 16 240-square-metre water villas, is located on a 45,000-square-metre island. The resort is envisaged to feature three restaurants, a bar and a spa among its facilities. Currently, Jumeirah has 42 properties which it manages or are under development globally.
According to the report 'Tourism Highlights' released by the Cambodian government, Cambodia has witnessed steady growth in its tourism sector over the last five years. In 2004, there was a total of one million international arrivals to Cambodia and this figure was recorded at approximately 2.13 million in 2009, reflecting a compound annual growth rate of around 16%. In 2009, the Vietnamese formed the largest group of arrivals, accounting for approximately 15%. The Koreans formed the second largest group at 9% of total arrivals while the Americans accounted for 7%.
The 175-key Radisson Blu Hotel is currently under construction and is scheduled to open in the capital of Mongolia, Ulaanbaatar, by the first quarter of 2011. Owned by Nomadic Journeys and to be managed by the Rezidor Hotel Group, the hotel is located in the city centre and lies adjacent to Sukhbaatar Square and Peace Avenue. The hotel is envisaged to offer three food and beverage outlets, a wellness centre and approximately 1,500 square metres of meeting facilities.
Eco-friendly real estate developments have been identified as the upcoming trend in Vietnam but experts have raised concerns about the lack of standards in regard to such developments. According to the Ministry of Construction, it confirmed that there are no standards for eco-friendly projects as it is a relatively new concept. These projects are typically priced higher and are being developed in coastal areas or adjacent to water bodies. It was reported that investors see potential in these products as this market is considered to be relatively underdeveloped in Vietnam.
From March 2010, the Royal Orchid Pattaya and the Erawan Hotel Pattaya will be rebranded as the Golden Tulip Resort Pattaya and the Golden Tulip Erawan Hotel, respectively. These two properties are scheduled to undergo refurbishments before their official openings. Presently, Golden Tulip features more than 213 hotels in its portfolio and the addition of these two properties indicate the intentions of the company to expand in Asia. It was reported that Golden Tulip is also looking at opportunities in Singapore, Hong Kong, Vietnam, Malaysia, Cambodia and Indonesia, other than Thailand.
Absolute Share Price Performance, as at 12 February 2010
Closing Share Price as at
12 Feb 2010
5 Feb 2010
% Change
Australia Stock Exchange (ASX)
Amalgamated Holdings Limited
5.95
5.64
5%
General Property Group
0.58
0.60
-3%
Mirvac Group
1.48
1.49
-1%
Ocean Capital Limited
0.37
0.38
-3%
Thakral Holdings Group
0.35
0.35
-1%
Living and Leisure Australia Group
0.023
0.023
–
Bangkok Stock Exchange (THB)
Central Plaza Hotel Public Co Ltd
3.94
3.92
1%
Dusit Thani Public Co Ltd
27.00
27.00
–
The Erawan Group Public Co Ltd
2.32
2.38
-3%
Grande Asset Hotels and Property Public Co Ltd
1.25
1.25
–
Laguna Resorts & Hotel Public Co Ltd
39.50
40.00
-1%
Minor International Public Co Ltd
10.80
11.10
-3%
China Shanghai Stock Exchange (RMB)
Shanghai Jinjiang International Hotels Development
27.54
25.91
6%
Beijing Capital Tourism Co Ltd
22.54
23.16
-3%
Jinling Hotel Corporation Ltd
8.91
8.98
-1%
China Shenzhen Stock Exchange (RMB)
Hunan Huatian Great Hotel Co Ltd
9.05
9.13
-1%
Guangzhou Dong Fang Hotel Co Ltd
9.44
9.85
-4%
Shenzhen Century Plaza Hotel Co Ltd
7.38
7.22
2%
NASDAQ (US$)
Home Inns & Hotels Management Inc
31.34
28.31
11%
Hong Kong Stock Exchange (HK$)
Miramar Hotel & Investment Co Ltd
8.30
8.23
1%
Regal Hotels International Holdings Ltd
2.77
2.72
2%
Sino Hotels Holdings Ltd
2.28
2.28
–
The Hong Kong & Shanghai Hotels Ltd
11.06
10.88
2%
Korea Exchange (KRW)
The Shilla
19,650
20,050
-2%
Singapore Stock Exchange (S$)
Amara Holdings Ltd
0.50
0.51
-2%
ART Management Limited
1.16
1.14
2%
Banyan Tree Holdings Limited
0.72
0.68
6%
CDL HTrust
1.70
1.70
–
Hotel Grand Central Ltd
0.74
0.70
6%
Hotel Properties Ltd
2.07
1.99
4%
Mandarin Oriental International Ltd (US$)
1.38
1.32
5%
Pan Pacific Hotels Group Limited
1.49
1.51
-1%
Shangri-La Asia Limited (HK$)
13.30
13.00
2%
Stamford Land Corporation Ltd
0.42
0.41
2%
Taiwan Stock Exchange (NT$)
Formosa International Hotels Corporation
350
335
4%
The Ambassador Hotel, Ltd
34.70
34.20
1%
Tokyo Stock Exchange (JPY)
Nippon Hotel Fund Investment Corporation
138,800
135,800
2%
Japan Hotel and Resort Inc
117,600
120,300
-2%
Imperial Hotel, Ltd
1,601
1,602
0%
Return to Headlines
Subscription Information:
You are currently subscribed as $subst('Recip.EmailAddr') to receive emails from our HVS list. You are receiving this email because you have contacted us through our website or through other means. To unsubscribe from future mailings to this list, please send a blank email to: $subst('Email.UnSub').

If you would like to change your preferred email format, change your subscribed email address, or have any comments or suggestions, please contact us at: hvs@hvs.com.

You can also contact us by phone or regular mail:

HVS
Joan Raffetto
369 Willis Avenue
Mineola, NY 11501
Tel: +1 (516) 248-8828 ext. 231
Disclaimer: Information provided above has been gathered from various market sources. HVS has not independently verified the accuracy of the information provided. Interested parties should not rely on the information as statement of facts and are advised to make their own independent checks to verify the information provided. For further information, please feel free to contact HVS Singapore.