Sign up to automatically receive HVS mailings
| | | |
| --- | --- | --- |
| | Featured in this Asia Pacific Hospitality Newsletter - Week Ending 20 March 2009 | |


Ginger Hotels, the budget hotel arm of Indian Hotels Company, has announced plans to open 13 more hotels across India by 2010, bringing its total inventory to 30. After it opened its 17th hotel in Mangalore recently, it announced plans to expand into cities such as Guwahati, Durg, Surat and Chennai in 2010. Currently, the group has approximately 1,700 rooms and is expected to add 100 to 150 rooms in each of its new developments. In 2008, the group has announced a four-year plan to set up approximately 70 hotels by the end of the fiscal year, 2012–13.

Hilton Hotels Corporation (Hilton) has entered into a management agreement with The Intermark Sdn Bhd (Intermark) to launch its Doubletree brand in Kuala Lumpur, the capital of Malaysia. The 540-key Doubletree by Hilton Kuala Lumpur City Centre will be rebranded and renovated from the current Crown Princess Hotel and scheduled to open by the middle of 2010. The hotel is located at the junction of Jalan Tun Razak and Jalan Ampang, near the landmark Petronas Twin Towers and the Kuala Lumpur Convention Centre. It forms part of the mixed-use development, The Intermark, which comprises a retail component called Intermark Mall, a 62-storey office tower called Vista Tower and a new sustainable design office building to be called Integra Tower. The entire development is scheduled to be completed by the end of 2012.

Hilton Hotels Corporation (Hilton) is planning to double its portfolio in China and India from its current 53 properties with 58 new properties by 2012. According to Hilton, it has identified China and India as high growth markets due to the solid economic fundamentals of these two markets. It is targeting to drive its full-service and mid-range brands into these markets as the demand for these rooms are aptly supported by their domestic markets. Hilton has also mentioned that it expects Asia to be the first region to recover from the economic slowdown and hence, it intends to have the supply to capitalise on this opportunity.
China and the United States Forecast To Be Pivotal In Tourism Growth
For Australia In 2009
Return to Headlines

According to the Queensland Tourism Industry Council (QTIC), China and the United States of America (USA) are forecast to be the key markets in visitor arrivals to Australia in the midst of the global economic slowdown in 2009. The Tourism Forecasting Committee (TFC) has predicted a 1% increase in arrivals from the USA as overall arrivals are expected to decline by 4.2%. In addition, the authorities and hoteliers are also hoping that the weaker Australian dollar, the federal government's stimulus package, and the 'No Leave, No Life' tourism marketing campaign will boost domestic tourism.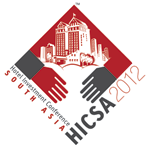 Mumbai is gearing up for the biggest Hotel Investment conference of 2009. HICSA - The Fifth Hotel Investment Conference - South Asia (HICSA) 2009 is scheduled for April 1st and 2nd and is to be hosted at the Grand Hyatt, Mumbai. This year brings a special treat for the industry's stakeholders in the form of seventeen Global CEOs who will be speaking across a host of pertinent subjects. HICSA 2009 continues to evolve as the epicenter of business strategy for South Asia's hospitality industry.

Travel & Tourism have taken a beating in India over the last few months. The 26/11 attacks caused severe distress to the already bleeding industry in late 2008. While the resilience and grit of the industry is tested in the months ahead, HICSA will provide the platform for discussion and debate to the who's who of the Hospitality world. A confluence of Hotel owners, operators, brands, development teams, bankers, architectural & design firms, private equity players, consultants and other industry experts is sure to make this 2 day event a strategic center for the formulation of the industry's path ahead. Notable speakers at HICSA 2009 will include John Gabriel Pérès – President & CEO, Mövenpick Hotels & Resorts, Arne Sorenson - EVP, CFO and President of Continental European Lodging, Marriott International, Gamal Aziz - President and Chief Executive Officer, MGM MIRAGE Hospitality, Meinhard Huck – President, Swissôtel Hotels & Resort, Gerald F. Lawless - Executive Chairman, Jumeirah Group, Dr. Naresh Trehan - Chairman and Managing Director, Global Health and Jay H Shah – CEO, Hersha Hospitality Trust.

HICSA 2009 offers more opportunities for business meeting and networking than ever before with the advent of HICSA Live Wire. This powerful online portal provides HICSA 2009 delegates the ability to do the deals and meet the most influential decision makers by facilitating meetings with other delegates, speakers or sponsors via the live networking tool.

HVS will also be announcing the first ever HICSA Hotels of the Year Awards – 2009. These awards have been instituted to acknowledge outstanding new hotel developments in the last one year in the South Asia region. The awards are conferred upon for two main categories:

For further information, visit www.hicsaconference.com or contact HVS India at +91 124 461 6000.

HICSA Home | Agenda | Speakers | Registration | Accommodation | Partners | Download Brochure

The China Hotel Investment Summit (CHIS) is one of the first international hotel conferences to celebrate eco-friendly hotel developments by inaugurating the CHIS Eco-lodging Award. This new award will add on to the other three established awards – Lifetime Achievement Award, Hotelier of the Year Award and International Hospitality Excellence Award.

Lifetime Achievement Award
The CHIS Lifetime Achievement Award is presented to an outstanding individual to honour a lifetime of achievement and contribution to the hospitality industry. The recipient is recognised for his or her accomplishments and efforts for the betterment of the industry. The recipient should embody and exemplify the true spirit of hospitality.

Hotelier of the Year Award
The CHIS Hotelier of the Year Award is presented to an outstanding individual, namely a leader who has made significant contributions to the hospitality industry in China. The recipient should exemplify the spirit of a true hotelier, and have achieved significant milestones to enhance the image and professionalism of the industry.

International Hospitality Excellence Award
The CHIS International Hospitality Excellence Award seeks to recognise a leading organisation that is committed to the advancement of the industry and has consistently delivered best practices in the service industry. The recipient should have an international presence and demonstrated commitment towards excellence.

Eco-lodging Award (NEW)
The CHIS Eco-lodging Award seeks to recognise an owner and/or developer of an existing green hotel or recently completed green hotel project. The subject property or project of the recipient should have made or been designed to make significant contributions to the preservation of the natural environment, increased public awareness of environmental issues and sustainable development in the hospitality industry.

The nomination and selection process for all awards has commenced, and the winners of these prestigious awards will be announced during CHIS, from 22 to 24 April 2009.

For more information on CHIS, please visit www.chinahotelsummit.com or contact:

Adeline Phua
HVS
Tel: +65 62934415 Ext 17
Fax: +65 62935426
Email: aphua@hvs.com or chis@chinahotelsummit.com

HVS is the world's leading hotel valuation, consulting and investment services firm with 27 global offices. Its clients comprise major owners, developers, financial institutions, investors and investment funds.

As part of its long-term strategy for China, HVS is recruiting qualified professionals for the following positions:
Associate Director / Director of Consultancy
Associate Director / Director of Hotel Asset Management
Manager / Senior Manager of Valuation or Consultancy
Integrity, commitment and experience are key selection criteria.

Should you have an interest in a career opportunity with HVS, please send your resume and cover letter in confidence to dling@hvs.com. For further information about HVS, please visit www.hvs.com.
Absolute Share Price Performance, as at 20 March 2009
Closing Share Price as at
20 March 2009
13 March 2009
% Change
Australia Stock Exchange (ASX)
Amalgamated Holdings
3.81
4.10
-7%
General Property Group
0.29
0.38
-24%
Mirvac Group
0.82
0.79
4%
Ocean Capital Limited
0.25
0.30
-17%
Thakral Holdings Group
0.27
0.29
-7%
Living and Leisure Australia Group
0.02
0.02
–
Bangkok Stock Exchange (THB)
Central Plaza Hotel Public Co Ltd
3.08
3.04
1%
Dusit Thani Public Co Ltd
21.20
20.00
6%
The Erawan Group Public Limited
1.30
1.26
3%
Grande Asset Development
1.60
1.60
–
Laguna Resorts & Hotel Public Co Ltd
23.90
23.60
1%
Minor International PCL
6.30
6.35
-1%
Hong Kong Stock Exchange (HK$)
Miramar Hotel International Ltd
5.00
5.00
–
Regal Hotels International Holdings Ltd
1.32
1.39
-5%
Sino Hotels Holdings Ltd
2.60
2.60
–
The Hong Kong & Shanghai Hotels Ltd
4.29
4.60
-7%
Singapore Stock Exchange (S$)
Amara Holdings Ltd
0.25
0.22
14%
ART Management Pte Ltd
0.41
0.36
14%
Banyan Tree Holdings Limited
0.28
0.32
-13%
CDL HTrust
0.45
0.43
6%
Hotel Grand Central Ltd
0.50
0.50
–
Hotel Plaza Ltd
0.91
0.93
-2%
Hotel Properties Ltd
0.92
0.82
12%
Mandarin Oriental International Ltd (US$)
0.65
0.70
-7%
Shangri-La Asia Ltd
8.10
7.62
6%
Stamford Land
0.20
0.19
5%
Return to Headlines
Disclaimer: Information provided above has been gathered from various market sources. HVS has not independently verified the accuracy of the information provided. Interested parties should not rely on the information as statement of facts and are advised to make their own independent checks to verify the information provided. For further information, please feel free to contact HVS Singapore.