Sign up to automatically receive HVS mailings
| | | |
| --- | --- | --- |
| | Featured in this Asia Pacific Hospitality Newsletter - Week Ending 13 February 2009 | |


The newly opened five-star Hyatt Regency Hong Kong in Sha Tin, Hong Kong, plans to leverage on its location next to the Chinese University of Hong Kong and target multinational companies based in the Hong Kong Science and Technology Parks, which is located in close proximity to the hotel, besides tourists. In addition, the five-star hotel is lowering rates to attract local guests from Ma On Shan, Sha Tin and Tai Po as business travellers are expected to decline. According to Hong Kong Hotels Association, the current economic crisis has resulted in a drop in the number of guests and hotels are looking to events such as Hong Kong Sevens and large trade shows held in March 2009 to boost business.

Four Seasons Hotels and Resorts has announced the opening of Four Seasons Resort Seychelles, the fourth addition to a collection of Four Seasons resorts in the Indian Ocean, including a Mauritius resort which was opened in 2008 and two resorts in the Maldives. Located on a remote hillside on the southwest coast of Mahé, Four Seasons Resort Seychelles features 67 secluded villas and suites and 28 Four Seasons Private Residences overlooking the bay of Petite Anse (Little Cove). In addition, the resort offers four food and beverage outlets, including two restaurants and two lounge bars, a function room, a wedding venue, a swimming pool, a sports pavilion, a fitness centre, a hilltop spa, a hair salon, a library, an art gallery and a kids' club.

The Thai authorities have approved a US$29 million plan to assist the tourism industry where approximately US$7.25 million will be spent on improving Thailand's image and investor confidence and US$10.15 million on tourism campaigns. The remaining US$11.6 million will be utilised on marketing campaigns. The authorities also plan to reduce taxes and duties for entrepreneurs in 2009 and details are likely to be formulated soon. The Tourism Authority of Thailand (TAT) has earlier forecast Thailand to welcome 14.5 million visitors in 2009, a three-percent increase from 2008 figures, but arrivals have declined significantly due to the Thai political crisis and global economic slowdown.

The global economic slowdown and the November 2008 Mumbai attacks have caused India to suffer a 17.5% decline in international arrivals for the month of January 2009 as compared to the same month last year. Hence, the Indian authorities are hoping that the 'Visit India 2009' marketing campaign to be launched in April 2009 will be able to aid the recovery of the market. The marketing campaign promotions include offering complimentary international air passage for a travelling companion and one-for-one extra night's stay in hotels.

Hong Kong-listed Regal Hotel International (Regal) has signed a management contract with Sichuan Master Investment Group for the management of the Regal Master Hotel in Chengdu, Sichuan Province, China. The five-star hotel, which features 350 keys, is scheduled to open in September 2009. Regal also has another hotel project in the Xindu District of Chengdu which forms part of a mixed-use project jointly developed with Cosmopolitan International Holdings and it is envisaged to open in 2012. Currently, Regal manages five hotels in Hong Kong and is targeting to increase its portfolio to between 20 and 40 hotels within the next five to ten years.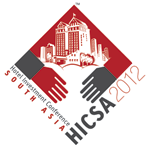 Mumbai is gearing up for the biggest Hotel Investment conference of 2009. HICSA - The Fifth Hotel Investment Conference - South Asia (HICSA) 2009 is scheduled for April 1st and 2nd and is to be hosted at the Grand Hyatt, Mumbai. This year brings a special treat for the industry's stakeholders in the form of seventeen Global CEOs who will be speaking across a host of pertinent subjects. HICSA 2009 continues to evolve as the epicenter of business strategy for South Asia's hospitality industry.

Travel & Tourism have taken a beating in India over the last few months. The 26/11 attacks caused severe distress to the already bleeding industry in late 2008. While the resilience and grit of the industry is tested in the months ahead, HICSA will provide the platform for discussion and debate to the who's who of the Hospitality world. A confluence of Hotel owners, operators, brands, development teams, bankers, architectural & design firms, private equity players, consultants and other industry experts is sure to make this 2 day event a strategic center for the formulation of the industry's path ahead. Notable speakers at HICSA 2009 will include John Gabriel Peres – President & CEO, Movenpick Hotels & Resorts, Arne Sorenson - EVP, CFO and President of Continental European Lodging, Marriott International, Gamal Aziz - President and Chief Executive Officer, MGM MIRAGE Hospitality, Meinhard Huck – President, Swissotel Hotels & Resort, Gerald F. Lawless - Executive Chairman, Jumeirah Group, Dr. Naresh Trehan - Chairman and Managing Director, Global Health, Thomas F. Hewitt - Chief Executive Officer and Director, Interstate Hotels and Resorts, Jay H Shah – CEO, Hersha Hospitality Trust and Peter Gowers – Chief Executive, Asia Pacific, Intercontinental Hotel Group.

HICSA 2009 is set to offer more opportunities for business meeting and networking than ever before with the advent of HICSA Live Wire. This powerful online portal will give the HICSA 2009 delegates the ability to do the deals and meet the most influential decision makers by facilitating meetings with other delegates, speakers or sponsors via the live networking tool.

HVS will also be announcing the first ever HICSA Hotels of the Year Awards – 2009. These awards have been instituted to acknowledge outstanding new hotel developments in the last one year in the South Asia region. The awards will be conferred upon for two main categories:
Best Luxury / Upscale Hotel
Best Mid Market / Budget Hotel
Some of the early nominations received are already setting the stage for a healthy competition and the best hotel of the year - across both categories – is certain to be an excellent product with an exceptional service culture.

For further information, visit www.hicsaconference.com or contact HVS India at +91 124 461 6000.
HICSA Home | Agenda | Speakers | Registration | Accommodation | Partners
Absolute Share Price Performance, as at 13 February 2009
Closing Share Price as at
13 February 2009
6 February 2009
% Change
Australia Stock Exchange (ASX)
Amalgamated Holdings
4.45
4.45
–
General Property Group
0.54
0.61
-11%
Mirvac Group
1.01
0.98
3%
Ocean Capital Limited
0.30
0.30
–
Thakral Holdings Group
0.41
0.45
-9%
Living and Leisure Australia Group
0.02
0.02
–
Bangkok Stock Exchange (THB)
Central Plaza Hotel Public Co Ltd
3.14
3.12
1%
Dusit Thani Public Co Ltd
20.10
19.00
6%
The Erawan Group Public Limited
1.32
1.24
6%
Grande Asset Development
2.18
2.18
–
Laguna Resorts & Hotel Public Co Ltd
24.30
24.30
0%
Minor International PCL
7.40
7.45
-1%
Hong Kong Stock Exchange (HK$)
Miramar Hotel International Ltd
5.40
5.40
–
Regal Hotels International Holdings Ltd
1.91
1.99
-4%
Sino Hotels Holdings Ltd
2.75
2.75
–
The Hong Kong & Shanghai Hotels Ltd
5.23
5.27
-1%
Singapore Stock Exchange (S$)
Amara Holdings Ltd
0.23
0.23
–
ART Management Pte Ltd
0.47
0.48
-1%
Banyan Tree Holdings Limited
0.42
0.47
-11%
CDL HTrust
0.55
0.53
3%
Hotel Grand Central Ltd
0.52
0.54
-4%
Hotel Plaza Ltd
1.16
1.06
9%
Hotel Properties Ltd
1.04
1.09
-5%
Mandarin Oriental International Ltd (US$)
0.84
0.82
2%
Shangri-La Asia Ltd
8.70
8.32
5%
Stamford Land
0.26
0.27
-4%
Return to Headlines
Disclaimer: Information provided above has been gathered from various market sources. HVS has not independently verified the accuracy of the information provided. Interested parties should not rely on the information as statement of facts and are advised to make their own independent checks to verify the information provided. For further information, please feel free to contact HVS Singapore.