(Montego Bay, Jamaica)
– Parris Jordan, Chairman of the Caribbean Hotel Investment Conference & Operations Summit (CHICOS) enthusiastically announces that the 2019 edition of CHICOS, scheduled for November 14-15, 2019 will be hosted at the Secrets Montego Bay resort on the island of Jamaica.
"
We have been so fortunate over the years to experience our Conference throughout the most diverse and attractive region of the world, the Caribbean. It's beauty is not just for hospitality investment, but also for family, couples and solo traveler vacations
," shares Jordan. "
Our history of bringing the key decision makers together has included stints in the Bahamas, Puerto Rico, the Dominican Republic and Bermuda. What a fabulous variety to understand the complex and interesting personalities of the Caribbean! And to now host our hospitality developers and lodging companies in Jamaica, means a whole new rhythm - of reggae and jerk chicken and even
the latest James Bond movie.
"
Planning partner for CHICOS 2019, the Jamaica Promotions Corporation (JAMPRO), will showcase the island nation as a viable tourism development, advancing strong potential investment interest from targeted companies, and increasing awareness of various tourism investment opportunities, particularly those under the Shovel Ready Investment Programme (SRIP). In addition, JAMPRO will showcase local properties that are available for joint venture or greenfield projects.
Says JAMPRO President Diane Edwards, "
We are pleased to welcome such a prestigious event to Jamaica, as it will serve to further increase our country's profile and visibility as a premier tourist destination, and position the country as an attractive destination for tourism investments in the region
." Currently, the thrust toward new investments in Jamaica's hotel industry includes targeting the development of luxury properties, timeshares and attractions.
Jamaica has a lush topography of mountains, rainforests and reef-lined beaches. Many of its all-inclusive resorts are clustered in Montego Bay, with its British-colonial architecture, and Negril, known for its diving and snorkeling sites. Jamaica is renowned worldwide as the birthplace of reggae music, and its capital Kingston is home to the Bob Marley Museum, dedicated to the famous singer.
"
We encourage our attendees to come early and stay late because Jamaica offers so much richness of friendly people, foods, music, color, nightlife and of course some of the best beaches in the world
," adds Jordan.
For conference news, updates and comments, follow CHICOS on Twitter @CHICOS_HVS and on LinkedIn at
https://www.linkedin.com/company/chicos/
. Please use #CHICOS2019.
For conference registration and hotel information please visit www.hvschicos.com. To confirm accommodations at the CHICOS host hotel, Secrets Montego Bay,
click
here
.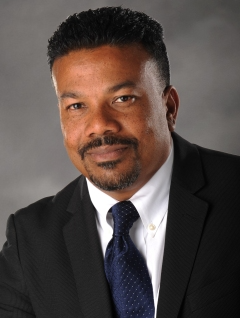 Parris Jordan
Media Contact for CHICOS:
Leora Halpern Lanz, LHL Communications
leor

[email protected]
MOBILE: 516-680-8529
SKYPE: LeoraLanz