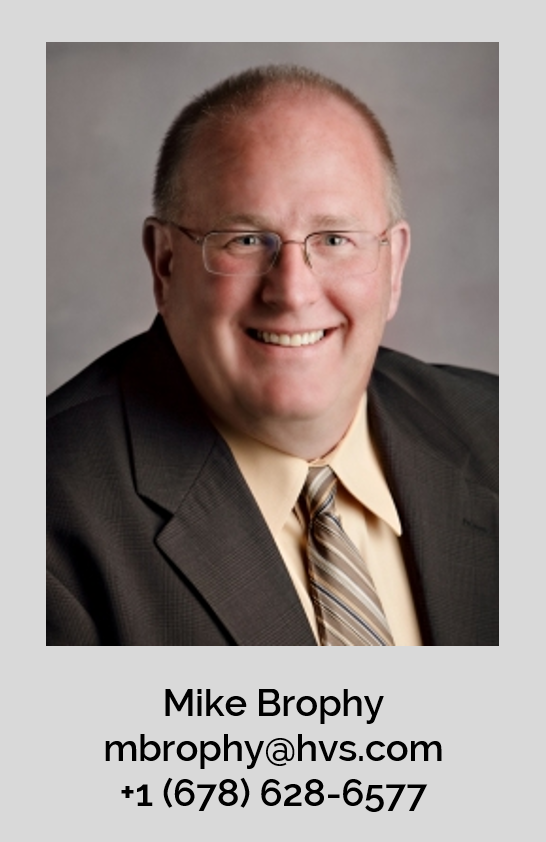 Atlanta, GA: HVS is pleased to announce the promotion of Michael Brophy to Managing Director and Senior Partner of HVS Atlanta. According to Rodney Clough, MAI, President of Americas, "Mike is well respected in the hospitality industry and is often called on to speak on a myriad of topics at prominent hospitality conferences. His clients rely upon him as a trusted advisor and often reach out to him before they make an investment in a new property or decide upon important ongoing transactions."
Mike Brophy has been involved in virtually every aspect of hospitality. His appraisal and consulting assignments have focused on hotels and resorts in the eastern U.S., where for over a decade he has successfully directed operations for this geographic region. In this capacity, he has overseen or conducted nearly 1,000 appraisal and consulting assignments for limited-, select-, and full-service hotels, including convention center hotels across the U.S., island resort properties, and hotel portfolios containing worldwide assets.
Mike has over 25 years of experience working at hotels and convention centers. He was Director of Convention Services for the Wyndham Franklin Plaza Hotel and held similar positions at the New York Penta and the New York Hilton, two of New York City's most prominent convention properties. Mike subsequently worked with the Wyndham Garden Hotel division, as Director of Food and Beverage, and later Director of Operations for the Southfork Ranch Event & Conference Center, as well as General Manager of the Two Rivers Convention Center in Grand Junction, Colorado. He has served as speaker and panelist for many years at the Hunter Hotel Conference and has hosted the annual HVS Regional Hotel Market Connections in Atlanta.
A graduate of East Stroudsburg State University, Mike is a state-certified general appraiser and has written several articles, including Demand, Development, and Branding of University Hotels and the Market Intelligence Report of Atlanta, which he co-authored with Kristin Rinaudo. Mike, a native of Philadelphia, has lived and worked in cities from coast to coast, including New York, Phoenix, San Francisco, Los Angeles, Dallas, and Atlanta.
Media Contact:
Lizzette Casarin
Marketing Director
+1 (720) 244-7620