November 17, 2016: "The Caribbean market continues on its path forward," shares Mr. Parris E. Jordan, Chairman of the Caribbean Hotel Investment Conference & Operations Summit (CHICOS). "Caribbean-wide visitation has increased every year since 2010, peaking in 2015, and the trend continued into 2016. The increasing demand for Caribbean travel has resulted in strong hotel performance during the past few years. However, following six years of notable RevPAR growth, from 2010 through 2015, the market exhibited a slight 2.7% decline in RevPAR during the year-to-date period ending September 2016, compared to the corresponding period in 2015. Despite the decrease, the market continues to perform strongly, with year-to-date occupancy levels registering over 70%."
Mr. Jordan shared these points and more during the Opening Caribbean Overview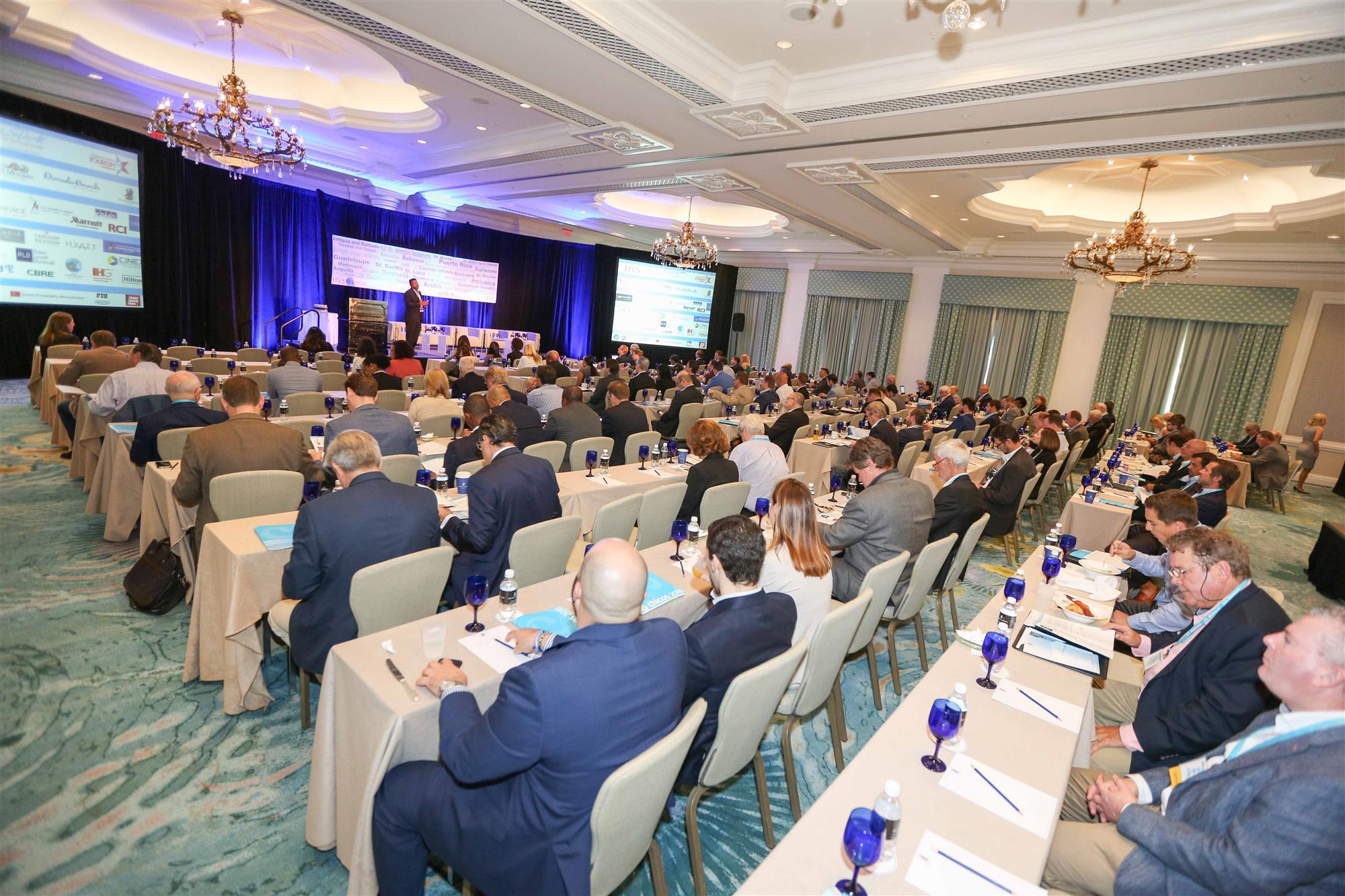 Presentation at the CHICOS Conference, which was held November 10–11, 2016, at the Ritz-Carlton in San Juan, Puerto Rico. CHICOS welcomed nearly 300 attendees and 30+ sponsors, representing every major hotel brand in the region and seven Caribbean island nations determined to connect with prospective investors and hospitality experts.
Based on the current market situation, discussion panels and workshops at CHICOS 2016 focused on key subjects affecting the investment climate in the Caribbean, including available capital, financing of new projects, and new market opportunities for both the first time and seasoned developers who are interested in pursuing deals in the region. Other discussions included best practices in improving a destination's competitiveness, successful project models, management and sustainable development in the Caribbean, and planning and strategies by various governments in the region to facilitate investment in their jurisdictions.
With the increasing level of news regarding uncertainty and instability in some emerging markets, informed investors are considering the Caribbean as a viable alternative for hotel and tourism development due to various factors, such as the strong performance of existing hotels, increasing levels of demand, proximity to the United States, and direct air access from various source markets.
"The fundamental question is and has remained whether or not this interest will translate into a healthy financing market for quality sponsors of branded product in major markets with attractive fundamentals such as airlift and arrivals," noted Mr. Jordan. "The Caribbean market would appear to have moved well off of its lows from the Great Recession into a recovery phase, but the performance of all relevant metrics (ADR, Occupancy, and RevPAR) are all decoupled with the cost and availability of financing throughout the region. That being said, there have been several exciting projects that have been recently financed both in terms of acquisition financing and development projects."
CHICOS 2016 panels and sessions were impressive, as well, including the following list of speakers:
• Kenneth Mapp, Governor, United States Virgin Islands
• Jackie Doak, President of Dart Real Estate
• Mitch Roberts, Divisional Vice President, Asset Management at Ashford Hospitality Trust
• Adam Rosenberg, Global Head of Gaming & Leisure at Fortress Investment Group (Credit Funds)
• David Kosoy, Chairman and CEO at Sterling Global Financial Limited
• Nicholas Hecker, Senior Principal at Och Ziff Real Estate
• Michael Battin, Principal at Bixby Bridge Capital
• Jason Black, Managing Director at Fundamental Advisors
• Ingrid Rivera, Executive Director for the Puerto Rico Tourism Company
• Ramon Koffijberg, Director of Investment at Curacao Invest
• Sen. The Hon. Michael M. Fahy, JP, Minister of Tourism, Transport and Municipalities, Government of Bermuda
It was announced during this CHICOS event that next year's CHICOS would take place in Bermuda in November 2017. For more information, visit www.hvschicos.com
About CHICOS: Staged by HVS, the Caribbean Hotel Investment Conference & Operations Summit (CHICOS) is the premier industry conference for the region and brings together more than 300 regional and international investors and operators, as well as the region's leading decision-makers. CHICOS 2016 welcomed governmental representatives, opinion leaders, developers, bankers and other lenders, tourism officials, investment funds, hotel brand executives, individuals/companies seeking investors for their tourism projects, franchise and operations companies, public and private institutions, consultants, advisors, architects, and designers—all to discuss the region's markets and possibilities.

Media Contact:
Leora Halpern Lanz
leora@lhlcommunications.com
Mobile: (516) 680-8529
Skype: LeoraLanz