Los Angeles, California: Leah Dauer Murphy, Senior Vice President of Consulting & Valuation will be a featured speaker at the Investment in Hospitality Forum presented by East West Bank and sponsored by the China Enterprise Council, the World Trade Center of Los Angeles, and the Chinese CEO Organization.
Leah's opening speech will cover a hospitality overview of national, regional, and local markets trends, as well as Asian travelers' trends, new hotel supply, capitalization rate information, and insights on recent Los Angeles transactions.
Leah's wide array of consulting and valuation expertise includes over $10.5 billion in various hospitality assets and land appraisals, as well as market and financial feasibility studies, product/brand recommendations, impact studies, purchase price allocations, and the valuation of hotel, resort, casino and mixed-use developments. A California state-certified general appraiser, Leah is also in the "Candidate for Designation" program with the Appraisal Institute. She is a member of the Southern California Chapter of the Appraisal Institute, Los Angeles Chapter of CREW (Commercial Real Estate Women), and the Urban Land Institute. She holds two degrees from Washington State University, including an MBA from the College of Business and a BA from the School of Hospitality Business Management.
The Investment in Hospitality Forum will be held on Tuesday, January 19 at the Hilton Pasadena in the San Gabriel Ballroom from 10:00 AM to 2:00 PM (seating is limited). For more information, please contact Shirley Wang at ShirleyY.Wang@eatswestbank.com or (626) 768-6994 by January 17.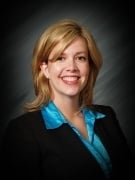 Leah Dauer Murphy
Senior Vice President, Consulting & Valuation
+1 (425) 208-1261
ldmurphy@hvs.com
Media Contact:
Lizzette Casarin
+1 (720) 244-7620
lcasarin@hvs.com