Global executive search specialist HVS Executive Search recently promoted New York-based Andrew Hazelton and London-based Thomas Mielke to join the company's Partnership Track Program.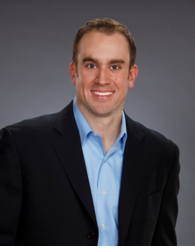 "I am delighted to join the company's Partnership Track Program," commented Hazelton. "In my expanded role I am in a position to positively impact both organizations and individuals alike. I enjoy the challenge of helping our clients strategically align their business and human capital needs which ultimately better positions them for long-term success."
Andrew joined HVS Executive Search in 2010 as Vice President. An experienced recruiter, he has over a decade of retained executive search experience in a variety of industries, including healthcare, technology and finance. His generalist background made for a great addition to HVS's execution team. Andrew has since worked on assignments in all verticals of the hospitality industry, across all four of the company's advisory services, with clients such as Hilton Worldwide, MGM Hospitality, Smith & Wollensky and Benihana.
Speaking on his promotion, David Mansbach, Partner at HVS Executive Search New York said, "Andrew is a great talent and we are proud to have him on partnership track – his commitment, passion and knowledge of the hospitality industry will allow HVS the ability to continue delivering extraordinary outcomes on our talent management initiatives."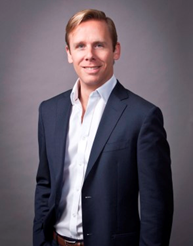 "I am delighted to have been made an Associate Director at HVS Executive Search," said Mielke. "The executive recruitment sector is particularly challenging and rewarding at the moment as clients seek executives with a broad set of skills and experience to enable them to steer their teams through the current market challenges."
Thomas joined HVS Executive Search in 2008 as an Associate. He has worked on assignments across the EMEA region, placing senior executives at companies including Starwood Hotels & Resorts, Hilton Worldwide and Invesco Real Estate. Mielke is the co-author of HVS's annual European Corporate Governance Study and also helped establish its biennial review of CEO turnover at the world's 50 largest hotel companies. Thomas is a qualified executive search consultant and acts as an examiner on behalf of the Association of Executive Search Consultants (AESC).
Speaking on his promotion, Chris Mumford, Managing Director HVS Executive Search London said, "Thomas is a credit to HVS and has developed his reputation as a top flight search consultant in the world of hotel operations and real estate. He is a well rounded consultant whose value to a client extends beyond pure recruitment into performance management, compensation advisory, and other talent issues."
HVS Executive Search is the premier executive search and advisory firm providing consulting services to leaders of the hotel, restaurant, gaming and real estate industries. Practice areas include senior-level executive search, mid-management recruitment, compensation consulting and performance management. Offices are located in New York, Buenos Aires, London, Hong Kong, Moscow, Mumbai and New Delhi. www.hvs-executivesearch.com.
HVS Executive Search is a division of HVS, a fully integrated consulting firm focused on the hospitality industry. Founded in 1980, HVS is the world's leading specialist in hospitality consulting. With 30 offices globally, HVS offers unparalleled worldwide market expertise.
For further details please contact:
Pooja Vir
+44 20 7878-7756
pvir@hvs.com