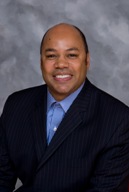 HVS Parking Consulting is pleased to announce that Mark Fischer has joined the company in the newly created national position of Managing Director of Hospitality Services. In this role, Fischer will focus on originating and operating hospitality parking programs for hotels throughout the United States.
Fischer has been actively involved with the hospitality industry since 1991. He began his career at the Four Seasons Hotel in Palm Beach, Florida, where his strong management skills quickly brought him up through the ranks of the industry. He has managed several of the world's finest, AAA Five and Four Diamond luxury hotels including the Chambers Hotel, Royalton Hotel and most recently Ink48 Hotel all in New York City, as well as Kimpton Properties -- the Hotel Marlowe & ONYX Hotel in Boston and the Hotel Palomar in Atlanta.
"With the breadth of expertise, creativity and passion that Mark brings to HVS' Parking Consulting service, HVS further solidifies our commitment of providing exceptional customer service to our clients," said Stephen Rushmore, Jr, COO of HVS.
HVS Parking Consulting provides knowledge and expertise regarding the management of parking operations for municipalities, entertainment/stadium venues, residential, office buildings, hotels and resorts, valet services, hospitals, medical complexes, airports, and university campuses. Hospitality clients include Westin, Hyatt, W Hotels, Marriott Hotels and Kimpton.
Contact:
Leora Lanz
+1 (516) 248-8828 ext. 278