EMEA Timeshare Review
News Update
---
Another International brand enters the timeshare market
Sol Melia have signed a strategic alliance with the world's leading tourism group Cendant Corp, in order that it may develop its time-share business. Sol Melia hopes that the alliance will assist in its room sales in the US, in addition to its activities in Europe and Latin America.
---
Legal structure required for timeshare in Dubai
A recent statement by Sultan bin Sulayem, executive chairman of Dubai Ports Customs and Free Zone Corp and chairman of Nakheel, said that the concept of timeshare would be a definite boost to developing Dubai's prospects as a tourism destination, however it would require a legal structure. Mr Sulayem was speaking at the launch of Dubai's Cityscape conference.
---
MVCI's latest addition
The south-east of Spain is set to be the location for Marriott Vacation Club International's next resort. The €55 million resort will be located adjacent to the Denia Marriott La Sell Golf Resort and Spa, which opened in March this year, with the vacation club expected to open during 2004. The resort is expected to include 166 terraced houses and an additional nine-hole golf course. The Denia development will become MVCI's fifth European resort, adding to Marbella, Andaluza, Son Antem and the newly opened Village d'Ile-de-France at Disneyland. The London office of HVS International advised the resort's owning company on this development.
---
All change in Finland
Holiday Club Finland Oy, the leading Finnish producer of leisure services, has taken over the operation of Honka-Holiday. Ranked as one of the biggest suppliers of timeshare in Europe, Holiday Club Finland's net sales last year totalled €54 million and includes a workforce of 400 persons.
---
Timeshare in Bahrain
A new mixed-use development at Al Marsa Floating City in Bahrain, is set to include timeshare. The development, part of the larger reclaimed Amwaj Islands project, will cost around $70 million. The 25-hectare project is scheduled for completion in 2005, and will comprise 240 canal houses, a 150-room hotel, timeshare units, a shopping mall, restaurants and a yacht club. In total it will accommodate between 1,500 and 2,000 people. The development will become one of the first timeshare developments to operate in the country.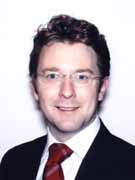 Patrick Smith is an Associate with HVS International's London Office. On completing the prestigious Five Year Hotel Management Training Programme with The Savoy Group in London, Patrick progressed into consulting with PKF. He has has now acquired some three years hotel consultancy experience conducting numerous hotel and timeshare assignments throughout Europe, the Middle East and Africa. Patrick joined HVS International in September 2001.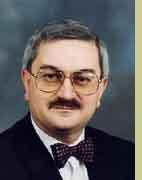 Russell Kett has some 25 years' specialist hotel consultancy experience, gained initially with the hotel consultancy divisions of accountancy firms Deloitte & Touche and Stoy Hayward (Horwath Consulting). His work within HVS International generally focuses on the provision of specialist hotel valuation, time-share, property and consultancy services. He is a frequent speaker on the international hotel industry and on topics relating especially to the valuation of hotels, marketing, resorts and time-share, as well as on the hospitality sector generally.
Quarter 4 - 2003
Let's face facts - a well planned timeshare resort can offer reputable developers a fantastic business opportunity. Fact – to make good money from a timeshare development, you don't have to resort to dubious marketing and sales techniques. Fact – once sold out, timeshare resorts are less affected by a downturn in the economy than conventional resort hotels.
So why aren't people getting into timeshare? Why do the historic problems associated with timeshare still cause people to turn their noses up at the prospect of getting into the timeshare business? Why do people turn their backs on the tremendous opportunities, which successful timeshare developments can produce? Let's consider some more facts:
There are now some 5,100 timeshare resorts operating in 110 countries with some 6 million timeshare owners residing in 270 countries. Annual sales reached $12 billion in 2002 of which over €2.5 billion are generated throughout Europe, Middle East and Africa;
8 out of 10 owners confirm they are satisfied or very satisfied with their purchase, which leads to repeat purchases of timeshare;
Timeshare sales have been growing at a compound annual rate of more than 17% for the past 22 years – timeshare has also proved to be a more recession-proofed form of development with continued growth experienced in the periods around the Gulf War, 9/11 and the most recent Iraq conflict;
Timeshare has now attracted major names in the hospitality sector such as Marriott, Disney, Hyatt, Starwood, Four Seasons, Ritz-Carlton and Hilton, adding further credibility to the industry;
Through government legislation and bodies such as the OTE (organisation for timeshare in Europe), customer protection legislation and enforcement has been introduced;
Timeshare resorts typically operate at over 85% occupancy, resulting in higher food and beverage and other income spends compared to traditional hotel resorts.
This is clearly a huge industry. So why is it that everyone focuses on the negatives of timeshare?
Touts roaming holiday resorts pestering people to attend sales presentations subjecting prospects to 3-4 aggressive sales pitches;
High pressure sales techniques being used to browbeat unsuspecting prospects into making significant financial commitment;
Developments fail to materialise in line with expectations and promises and high increases in annual maintenance costs;
Exchange promises are not fulfilled, with difficulties encountered in securing availability.
The above are some of the common complaints of the timeshare sector. That said, timeshare remains an important element in the hospitality industry. Aside from the total volume of sales involved, timeshare offers many cost and operational advantages over other forms of holiday accommodation. Because of the growing impact of timeshare, interest in this sector from the hotel industry and others is growing. The entry of major hospitality brands into timeshare (or the more favoured title "vacation ownership") has heightened the credibility of the industry and enhanced consumer perception. Because these brands are synonymous with the highest product and service quality, consumers are more ready to accept brand name timeshare resorts as high-quality products. The brand name thus becomes an extremely advantageous selling tool.
Timeshare offers hotel companies the potential to leverage their brand names and create cross-utilisation opportunities between traditional hotel products and timeshare services and products. Through vacation ownership, hoteliers can capitalise on and further enhance their existing hotel properties, help accelerate the amortisation of land and infrastructure costs, and increase food and beverage business through the increased utilisation provided by the timeshare users.
In addition, a hotel can absorb the related costs of the timeshare operation into the hotel, and utilise the existing client base of the hotel for potential vacation ownership sales. Both timeshare and hotel can be managed by one general manager, thus creating synergies in the payroll. Entry into timeshare can also counteract the cyclical nature of the hotel business by helping to build year-round occupancy, attract a favourable demographic match with current hotel guests, and help to build a product brand strength.
As major hotel brands find it lucrative to enter the timeshare (or vacation-ownership) industry, the model for this segment is undergoing a metamorphosis. What was once a distant cousin to the hotel industry has evolved into a close sibling. The relationship between the vacation ownership industry and those who are owners and investors in the hotel industry continues to strengthen with the advent of the mixed-use development model.
However, that which is a given in the hotel industry might not necessarily hold true in the fractional or timeshare arena, which means those comfortable with being owners and operators in traditional forms of hospitality often need guidance when undertaking a timeshare development or conversion.