Featured in this Asia Pacific Hospitality Newsletter
HVS India announces the 7th annual Hotel Investment Conference - South Asia (HICSA) 2011 to be held on April 6-7, 2011 at the Grand Hyatt, Mumbai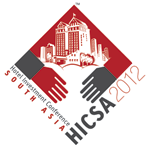 HICSA 2011 promises some of the most illustrious global influencers - with 15 of them already committing to their presence – Brett Butcher, Chief Executive Officer, Langham Hotels International, Christopher J Nassetta, President & CEO, Hilton Worldwide, Denis Hennequin, Chairman & CEO, Accor Corporation, Frits Van Paasschen, President & CEO, Starwood Hotels and Resorts, Hubert Joly, President & CEO, Carlson, Jean Gabriel Peres, President & CEO, Moevenpick Hotels & Resorts, Nakul Anand, Executive Director, ITC Ltd., Ralf Ohletz Count von Plettenberg, President, Regent Hotels & Resorts, Raymond Bickson, Managing Director & CEO, Taj Hotels Resorts and Palaces and Simon F Cooper, President & MD Asia Pacific, Marriott International – to name a few.

HICSA audience typically comprises of hoteliers, investors, bankers, developers, architects and interior designers. HICSA 2011 yet again promises new business opportunities, amazing networking, trends for the future and global strategies that pledge to take hospitality in South Asia to a new qualitative and quantitative level.

View HICSA Website | REGISTER NOW! | Partners | Download Brochure
Marriott International's Courtyard by Marriott has marked its entry into the Indonesian hotel market with the opening of the Courtyard Bali Nusa Dua. The 250-room hotel is the group's 900th hotel under the Courtyard by Marriott brand. Located along the southern coast of the island, the Courtyard Bali Nusa Dua is owned by PT Peninsula Bali Resort and will be operated under a long-term management agreement with Marriott International. Marriott International has plans to expand the Courtyard by Marriott brand into new countries such as Cambodia, Romania and Jamaica, and is expected to grow the brand's portfolio to more than 1,000 hotels by 2013.
Frasers Hospitality, the hospitality wing of Fraser & Neave Group, has announced plans to expand its portfolio by adding 4,300 serviced apartment units to its current inventory in the coming two years. The expansion plan began with the launch of Fraser Residence Orchard, the company's fourth serviced apartment property in Singapore. Frasers Hospitality will subsequently expand into gateway cities such as Suzhou and Chengdu in China and New Delhi in India, as well as Istanbul in Turkey, over the next two years, with aims to have 64 properties across 37 cities under its management by 2012.
Hyatt Hotels Corporation will be managing its second property in the Philippines, the upcoming Grand Hyatt Hotel in Bonifacio Global City in Taguig City. The hotel, a collaboration between Hyatt and Federal Land Inc, is a US$300 million mixed-use project owned by Metrobank Group. The first six floors of the 66-storey hotel will house a podium, grand ballroom and meeting rooms, while the 8th to 30th floors will be reserved for Grade A corporate offices. Hotel rooms and amenities will be on the 31st floor all the way to the penthouse. The Grand Hyatt Hotel is scheduled to be completed by 2014.
Spanish-based hotel group Sol Meliá has continued its expansion into Asia Pacific with the Meliá Adhiwangsa Surabaya, situated in Surabaya, the second largest city in Indonesia. The 300-key hotel, owned by the Bukit Darmo Property Group, will be part of a major leisure complex which includes a shopping mall and golf course. This move comes shortly after the group had announced its first hotel in China, the Gran Meliá Shanghai. Amenities at the Meliá Adhiwangsa Surabaya include a spa, swimming pool, children's area, two restaurants, meeting facilities and access to the golf course. Sol Meliá's first hotel outside of Spain – the 494-key Meliá Bali – is also located in Indonesia.
Absolute Share Price Performance, as at 25 March 2011
Closing Share Price as at
25 March 2011
18 March 2011
% Change
Australia Stock Exchange (ASX)
Amalgamated Holdings Limited
5.95
6.00
-1%
General Property Group
3.07
2.97
3%
Mirvac Group
1.24
1.24
–
Ocean Capital Limited
0.20
0.20
–
Thakral Holdings Group
0.50
0.49
2%
Living and Leisure Australia Group
0.025
0.027
-7%
Bangkok Stock Exchange (THB)
Central Plaza Hotel Public Co Ltd
4.98
5.05
-1%
Dusit Thani Public Co Ltd
39.25
39.00
1%
The Erawan Group Public Co Ltd
2.32
2.22
5%
Grande Asset Hotels and Property Public Co Ltd
2.80
2.80
–
Laguna Resorts & Hotel Public Co Ltd
64.25
63.50
1%
Minor International Public Co Ltd
11.40
10.60
8%
China Shanghai Stock Exchange (RMB)
Shanghai Jinjiang International Hotels Development
20.75
20.31
2%
Beijing Capital Tourism Co Ltd
23.67
23.55
1%
Jinling Hotel Corporation Ltd
10.16
9.69
5%
China Shenzhen Stock Exchange (RMB)
Hunan Huatian Great Hotel Co Ltd
9.89
9.58
3%
Guangzhou Dong Fang Hotel Co Ltd
10.86
10.48
4%
Shenzhen Century Plaza Hotel Co Ltd
6.22
6.17
1%
NASDAQ (US$)
Home Inns & Hotels Management Inc
39.28
39.86
-1%
Hong Kong Stock Exchange (HK$)
Miramar Hotel & Investment Co Ltd
9.40
9.27
1%
Regal Hotels International Holdings Ltd
3.38
3.07
10%
Sino Hotels Holdings Ltd
2.47
2.50
-1%
The Hong Kong & Shanghai Hotels Ltd
14.32
13.96
3%
Shangri-La Asia Limited
20.10
19.10
5%
Bombay Stock Exchange (INR)
IHCL (Taj Hotels, Resorts & Palaces)
82.00
77.25
6%
EIH (Oberoi Hotels & Resorts)
82.20
81.05
1%
Hotel Leela Ventures
38.05
36.60
4%
Korea Exchange (KRW)
The Shilla
24,400
24,300
–
Singapore Stock Exchange (S$)
Amara Holdings Ltd
0.44
0.42
5%
Ascott Residence Trust
1.18
1.12
5%
Banyan Tree Holdings Limited
0.92
0.80
15%
CDL HTrust
2.00
1.89
6%
Hotel Grand Central Ltd
0.81
0.80
1%
Hotel Properties Ltd
2.45
2.27
8%
Mandarin Oriental International Ltd (US$)
2.10
1.99
6%
Pan Pacific Hotels Group Limited
1.68
1.57
7%
Stamford Land Corporation Ltd
0.62
0.58
7%
Taiwan Stock Exchange (NT$)
Formosa International Hotels Corporation
477
449
6%
The Ambassador Hotel, Ltd
42.30
40.40
5%
Tokyo Stock Exchange (JPY)
Nippon Hotel Fund Investment Corporation
259,900
227,400
14%
Japan Hotel and Resort Inc
197,100
189,800
4%
Imperial Hotel, Ltd
2,048
1,927
6%
Return to Headlines
Subscription Information:
You are currently subscribed as $subst('Recip.EmailAddr') to receive emails from our HVS list. You are receiving this email because you have contacted us through our website or through other means. To unsubscribe from future mailings to this list, please send a blank email to: $subst('Email.UnSub').

If you would like to change your preferred email format, change your subscribed email address, or have any comments or suggestions, please contact us at: hvs@hvs.com.

You can also contact us by phone or regular mail:

HVS
Joan Raffetto
369 Willis Avenue
Mineola, NY 11501
Tel: +1 (516) 248-8828 ext. 231
Disclaimer: Information provided above has been gathered from various market sources. HVS has not independently verified the accuracy of the information provided. Interested parties should not rely on the information as statement of facts and are advised to make their own independent checks to verify the information provided. For further information, please feel free to contact HVS Singapore.