Featured in this Asia Pacific Hospitality Newsletter
HVS India announces the 7th annual Hotel Investment Conference - South Asia (HICSA) 2011 to be held on April 6-7, 2011 at the Grand Hyatt, Mumbai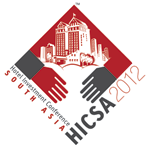 HICSA 2011 promises some of the most illustrious global influencers - with 15 of them already committing to their presence – Brett Butcher, Chief Executive Officer, Langham Hotels International, Christopher J Nassetta, President & CEO, Hilton Worldwide, Denis Hennequin, Chairman & CEO, Accor Corporation, Frits Van Paasschen, President & CEO, Starwood Hotels and Resorts, Hubert Joly, President & CEO, Carlson, Jean Gabriel Peres, President & CEO, Moevenpick Hotels & Resorts, Nakul Anand, Executive Director, ITC Ltd., Ralf Ohletz Count von Plettenberg, President, Regent Hotels & Resorts, Raymond Bickson, Managing Director & CEO, Taj Hotels Resorts and Palaces, Simon F Cooper, President & MD Asia Pacific, Marriott International and Dr. Vijay Mallya, Chairman, United Breweries Group and Kingfisher Airlines.

HICSA audience typically comprises of hoteliers, investors, bankers, developers, architects and interior designers. HICSA 2011 yet again promises new business opportunities, amazing networking, trends for the future and global strategies that pledge to take hospitality in South Asia to a new qualitative and quantitative level.

View HICSA Website | REGISTER NOW! | Partners | Download Brochure
20–22 April, InterContinental Puxi Shanghai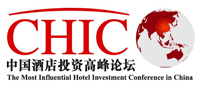 Mr Tony Nash, Global Director of the renowned Economist Intelligence Unit, will deliver the inaugural research paper, highlighting those cities or provinces in China that will likely experience exponential economic growth in the coming years – valuable insights for many of us on the markets where we could focus our energy in driving our businesses going forward.
Prominent global and regional leaders of the hospitality industry will also share their success stories and strategies in growing their businesses exponentially in their home country and the global markets. Confirmed speakers include Mr Chris Nassetta, President and CEO of Hilton Worldwide, who will deliver the keynote speech. Mr Hubert Joly, President, CEO and Director of Carlson, Mr Simon Cooper, President and MD of Marriott International Asia Pacific, Mr Michael Issenberg, Chairman of Accor Asia Pacific, and other prominent leaders will join in on a panel discussion on their vision and strategies in realising exponential growth.
A selection of visionary speakers will also be sharing their insights on China to help us better understand the tourism policies and trends (Mr Liu Shijun, Deputy Director-General of Department of Quality Standardisation and Administration, China National Tourism Administration) and Chinese consumer trends (Mr Vinay Dixit, Senior Director of McKinsey & Company and Mr Guo Dongjie, Vice President of Ctrip).
Complementary topics have also been planned – Insights into Improving Your Hotel Operations and Profitability, Developing Large-scale Resort Destinations, Creating Synergies within Mixed-use Complexes, Investing in Serviced Residences, China Hotel Market Update, and so forth.
Distinguished panels of chief executives from major real estate development companies in China will also be discussing on their business models for building up successful hotel investment portfolios in China.
Networking is high on the agenda through our spectacular evening receptions in posh hotels, sponsors' exhibition, conference lunches and coffee breaks – all lined up for you to connect with prospective partners, clients and service providers. Do not miss this window of opportunities in China. Join us to connect and explore ideas and strategies to bring your businesses to new heights in 2011!
For further information, please visit www.chinahotelconference.com.
| | |
| --- | --- |
| Pilot Scheme For Mainland Chinese Citizens To Travel To Taiwan Individually | Return to Headlines |
China has plans to embark on a pilot scheme, to be launched during the second quarter of 2011, to allow its citizens to visit Taiwan individually. Currently, mainland Chinese tourists are only allowed to travel to Taiwan with tour groups for a maximum stay of 15 days. The pilot scheme will first apply to residents from cities such as Beijing and Shanghai. With the easing of travel restrictions between China and Taiwan, mainland tourist arrivals to Taiwan have grown tremendously, with arrivals reaching 1.6 million in 2010, according to the Tourism Bureau Ministry of Transportation and Communications of Taiwan.
Spanish-based Sol Meliá Hotels and Resorts (Sol Meliá) and Jin Jiang International Hotel Company (Jin Jiang) have signed a strategic agreement to explore opportunities for growth in China and Europe. The collaboration between the two hotel groups will cover areas such as hotel development, marketing and sales, reservation systems and loyalty programmes. The partnership in the China market will include six hotels managed by Jin Jiang in major Chinese cities, such as the Jin Jiang Tower and Marvel Hotel in Shanghai and the Jin Jiang Sanya Royal Garden Resort. For the European market, it will include hotels such as the Meliá Barcelona in Spain and the Meliá White House in London.
InterContinental Hotels Group (IHG) has announced plans to grow the presence of its Hotel Indigo brand in Thailand, with a new property in the resort destination of Phuket. The upscale Hotel Indigo Phuket Naithon Beach Resort will be the brand's second property in Thailand, after the 188-room Hotel Indigo Bangkok Wireless Road, which is targeted to open in 2012. Located at the northern end of the island on Nai Thon Beach, the hotel will provide beachfront access to its guests. The hotel is also conveniently located just 15 minutes away from the Phuket International Airport. The Hotel Indigo Phuket Naithon Beach Resort, which will feature 120 rooms and 15 villas, is slated to open on 1 June 2014.
Hilton Worldwide (Hilton) will be collaborating with Zhejiang Jiacheng Holding Group to bring in two new Hilton properties to Zhejiang Province in China. The management agreements include the launch of DoubleTree by Hilton, Shaoxing County and the first Garden Inn branded property in China, the Hilton Garden Inn Shaoxing. The entry of the Garden Inn brand in the country is part of the group's strategy to target the growing mid-scale hotel market. The 137-room Hilton Garden Inn Shaoxing, slated to open later in 2011, will be a conversion project of an existing building while the DoubleTree by Hilton, Shaoxing County, to be opened end of 2013, will be part of a mixed-used development.
Absolute Share Price Performance, as at 25 February 2011
Closing Share Price as at
25 February 2011
18 February 2011
% Change
Australia Stock Exchange (ASX)
Amalgamated Holdings Limited
6.26
6.09
3%
General Property Group
3.10
3.16
-2%
Mirvac Group
1.30
1.28
1%
Ocean Capital Limited
0.20
0.20
–
Thakral Holdings Group
0.50
0.50
–
Living and Leisure Australia Group
0.029
0.027
7%
Bangkok Stock Exchange (THB)
Central Plaza Hotel Public Co Ltd
4.76
4.68
2%
Dusit Thani Public Co Ltd
39.50
38.75
2%
The Erawan Group Public Co Ltd
2.18
2.24
-3%
Grande Asset Hotels and Property Public Co Ltd
2.40
2.46
-2%
Laguna Resorts & Hotel Public Co Ltd
63.75
58.00
10%
Minor International Public Co Ltd
10.50
10.90
-4%
China Shanghai Stock Exchange (RMB)
Shanghai Jinjiang International Hotels Development
21.53
22.02
-2%
Beijing Capital Tourism Co Ltd
24.20
24.06
1%
Jinling Hotel Corporation Ltd
9.36
9.32
–
China Shenzhen Stock Exchange (RMB)
Hunan Huatian Great Hotel Co Ltd
10.00
10.38
-4%
Guangzhou Dong Fang Hotel Co Ltd
10.30
10.53
-2%
Shenzhen Century Plaza Hotel Co Ltd
5.96
6.05
-1%
NASDAQ (US$)
Home Inns & Hotels Management Inc
33.58
34.19
-2%
Hong Kong Stock Exchange (HK$)
Miramar Hotel & Investment Co Ltd
9.40
9.70
-3%
Regal Hotels International Holdings Ltd
3.11
3.24
-4%
Sino Hotels Holdings Ltd
2.80
2.69
4%
The Hong Kong & Shanghai Hotels Ltd
13.20
14.06
-6%
Bombay Stock Exchange (INR)
IHCL (Taj Hotels, Resorts & Palaces)
79.25
81.60
-3%
EIH (Oberoi Hotels & Resorts)
80.55
104.10
-23%
Hotel Leela Ventures
36.75
38.90
-6%
Korea Exchange (KRW)
The Shilla
27,550
28,250
-2%
Singapore Stock Exchange (S$)
Amara Holdings Ltd
0.44
0.46
-4%
Ascott Residence Trust
1.19
1.21
-2%
Banyan Tree Holdings Limited
1.03
1.11
-7%
CDL HTrust
1.97
2.03
-3%
Hotel Grand Central Ltd
0.82
0.84
-2%
Hotel Properties Ltd
2.40
2.58
-7%
Mandarin Oriental International Ltd (US$)
2.02
2.12
-5%
Pan Pacific Hotels Group Limited
1.61
1.61
–
Shangri-La Asia Limited (HK$)
17.60
19.12
-8%
Stamford Land Corporation Ltd
0.62
0.64
-3%
Taiwan Stock Exchange (NT$)
Formosa International Hotels Corporation
492
491
–
The Ambassador Hotel, Ltd
42.00
42.00
–
Tokyo Stock Exchange (JPY)
Nippon Hotel Fund Investment Corporation
267,500
257,600
4%
Japan Hotel and Resort Inc
256,800
254,500
1%
Imperial Hotel, Ltd
2,338
2,331
–
Return to Headlines
Subscription Information:
You are currently subscribed as $subst('Recip.EmailAddr') to receive emails from our HVS list. You are receiving this email because you have contacted us through our website or through other means. To unsubscribe from future mailings to this list, please send a blank email to: $subst('Email.UnSub').

If you would like to change your preferred email format, change your subscribed email address, or have any comments or suggestions, please contact us at: hvs@hvs.com.

You can also contact us by phone or regular mail:

HVS
Joan Raffetto
369 Willis Avenue
Mineola, NY 11501
Tel: +1 (516) 248-8828 ext. 231
Disclaimer: Information provided above has been gathered from various market sources. HVS has not independently verified the accuracy of the information provided. Interested parties should not rely on the information as statement of facts and are advised to make their own independent checks to verify the information provided. For further information, please feel free to contact HVS Singapore.