Featured in this Asia Pacific Hospitality Newsletter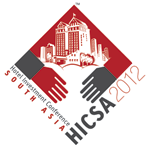 The Sixth Hotel Investment Conference - South Asia (HICSA) 2010 is scheduled for April 7th and 8th, 2010 and is to be hosted at the Grand Hyatt, Mumbai. Over the past five years the conference has played host to 30 global CEO's, 2,200 plus delegates, and has had a wide range of attendees from owners, real estate developers, operators, bankers, architects and consultants. This exclusive event promises to once again line up some of the best known global faces of the hospitality industry including Frits van Paasschen, President & CEO - Starwood Hotels & Resorts, Eric Danziger, President and CEO - Wyndham Hotel Group, Mark Hoplamazian, CEO & President, Hyatt Hotels Corporation, Nakul Anand, Divisional Chief Executive - Hotel Division, ITC, Gamal Aziz, President & CEO - MGM Mirage Hospitality, Gerald Lawless, Executive Chairman - Jumeirah Group, Capt CP Krishnan Nair, Chairman - The Leela Palaces Hotels and Resorts, Raymond Bickson, MD & CEO - Taj Hotels Resorts and Palaces, Martin Rinck, President - Asia Pacific, Hilton Hotels, Henry Gabey, Co-Founder & Co-Chairman - DUET Group, Louis Klein, MD - Real Estate, IREO, New York, Peter Meyer, MD - Pacifica Partners, Michael Evans, EVP Global Development - MGM MIRAGE Hospitality, Richard Solomons, CFO and Head of Commercial Development - IHG. The conference has been regarded by many as the best networking opportunity in the region and a must attend for all associated to the hotel industry.

Click here to view the website | Latest Agenda | View Speakers List | Register Now! | Hotels of The Year Awards
Currently, Accor, the largest international hotel operator in Vietnam, has 13 hotels and approximately 2,147 rooms across the country and a further 2,000 rooms under development. On top of existing brands such as Sofitel and Novotel, the group is expected to add the Pullman and Ibis brands in Vietnam by 2012. Hotels scheduled to commence operations by end of 2010 include the 131-key Le Belhamy Hoi An Resort and Spa and a fourth Mercure in Vietnam, Mercure Hado Hanoi. Some of the prominent upcoming developments include the first Pullman in Vietnam, Pullman Vung Tau, Hotel De L'Opera Hanoi and two Ibis hotels: Ibis Saigon and Ibis Saigon South.
| | |
| --- | --- |
| Home Inns Achieves Revenue Growth In 2009, Planning To Add 180 Hotels In 2010 | Return to Headlines |
Home Inns recorded total revenue of approximately US$380 million in 2009, reflecting a 39% growth from 2008. In 2010, the hotel operator is targeting to add more than 180 new hotels in China, including more than 80 hotels under lease and a further 90 under franchise agreements. Total revenue for 2010 is forecast to register a growth of between 18% and 22%. For the first quarter of 2010, total revenue is expected to record approximately US$95 million, a 22% to 26% growth as compared to the same period in 2008.
Amalgamated Holdings Limited (AHL), the owner of the State Theatre and Gowings Building in downtown Sydney, Australia, has submitted plans to the local authorities to redevelop the upper levels of the two buildings into a boutique hotel. The project, which is estimated to cost approximately US$50 million, is envisaged to be developed into a 196-key boutique hotel. The State Theatre and Gowings Building are expected to continue to operate normally during the redevelopment as the project is unlikely to involve major structural works.
According to the National News Bureau of Thailand, the National Tourist Assistance Centre will be set up between 12 March and 23 March 2010 to assist tourists during the mass rally organised by anti-government activists. During a weekly cabinet meeting, the Thai authorities voted to impose the Internal Security Act (ISA) during the period 11 March to 23 March to maintain law and order during the rally. The ISA is also implemented in 21 districts of other provinces around Bangkok, including Pathum Thani, Samut Prakan, Samut Sakhon and Ayutthaya.
Taj Group has broken ground on the development of the first five-star hotel in Guwahati, a major city in east India. Estimated to cost approximately US$20 million, the hotel is envisaged to feature 150 keys and local architecture in its design. In addition, the hotel is expected to offer three food and beverage outlets and recreational facilities such as a spa and fitness centre. The city has been earmarked for further development and the Taj project is likely to boost tourism in the area.
According to market reports, the Asian real estate investment trusts (REITs) are forecast to witness recovery in 2010 as these REITs focus on expanding their portfolio during the economic recovery. Singapore REITs and the non-listed South Korean REITs are expected to be at the forefront of this recovery. It is reported that the total market capitalisation of Asian REITs grew by 34.5% in 2009, as compared to the previous year. However, the total market capitalisation in 2009 was still 17.4% lower, as compared to the end of 2007. The REITs market is also forecast to see the resumption of initial public offering as it was at a relative standstill for the past two years.
Absolute Share Price Performance, as at 12 March 2010
Closing Share Price as at
12 Mar 2010
5 Mar 2010
% Change
Australia Stock Exchange (ASX)
Amalgamated Holdings Limited
5.70
5.64
1%
General Property Group
0.57
0.60
-4%
Mirvac Group
1.48
1.58
-6%
Ocean Capital Limited
0.26
–
–
Thakral Holdings Group
0.36
0.37
-1%
Living and Leisure Australia Group
0.032
0.030
7%
Bangkok Stock Exchange (THB)
Central Plaza Hotel Public Co Ltd
4.06
4.12
-1%
Dusit Thani Public Co Ltd
27.75
27.75
–
The Erawan Group Public Co Ltd
2.32
2.34
-1%
Grande Asset Hotels and Property Public Co Ltd
1.19
1.17
2%
Laguna Resorts & Hotel Public Co Ltd
38.00
38.00
–
Minor International Public Co Ltd
11.10
11.10
–
China Shanghai Stock Exchange (RMB)
Shanghai Jinjiang International Hotels Development
26.24
26.81
-2%
Beijing Capital Tourism Co Ltd
21.42
21.60
-1%
Jinling Hotel Corporation Ltd
9.03
9.34
-3%
China Shenzhen Stock Exchange (RMB)
Hunan Huatian Great Hotel Co Ltd
10.14
9.99
2%
Guangzhou Dong Fang Hotel Co Ltd
10.81
11.30
-4%
Shenzhen Century Plaza Hotel Co Ltd
7.29
7.73
-6%
NASDAQ (US$)
Home Inns & Hotels Management Inc
32.77
34.99
-6%
Hong Kong Stock Exchange (HK$)
Miramar Hotel & Investment Co Ltd
8.40
8.24
2%
Regal Hotels International Holdings Ltd
3.02
2.87
5%
Sino Hotels Holdings Ltd
2.37
2.23
6%
The Hong Kong & Shanghai Hotels Ltd
11.34
10.84
5%
Korea Exchange (KRW)
The Shilla
21,950
21,500
2%
Singapore Stock Exchange (S$)
Amara Holdings Ltd
0.51
0.49
4%
ART Management Limited
1.27
1.23
3%
Banyan Tree Holdings Limited
0.76
0.74
3%
CDL HTrust
1.72
1.68
2%
Hotel Grand Central Ltd
0.80
0.75
7%
Hotel Properties Ltd
2.16
2.05
5%
Mandarin Oriental International Ltd (US$)
1.44
1.43
1%
Pan Pacific Hotels Group Limited
1.54
1.54
–
Shangri-La Asia Limited (HK$)
14.08
13.30
6%
Stamford Land Corporation Ltd
0.44
0.43
2%
Taiwan Stock Exchange (NT$)
Formosa International Hotels Corporation
349
348
0%
The Ambassador Hotel, Ltd
34.00
33.95
0%
Tokyo Stock Exchange (JPY)
Nippon Hotel Fund Investment Corporation
145,400
145,700
0%
Japan Hotel and Resort Inc
130,500
130,000
0%
Imperial Hotel, Ltd
1,695
1,635
4%
Return to Headlines
Subscription Information:
You are currently subscribed as $subst('Recip.EmailAddr') to receive emails from our HVS list. You are receiving this email because you have contacted us through our website or through other means. To unsubscribe from future mailings to this list, please send a blank email to: $subst('Email.UnSub').

If you would like to change your preferred email format, change your subscribed email address, or have any comments or suggestions, please contact us at: hvs@hvs.com.

You can also contact us by phone or regular mail:

HVS
Joan Raffetto
369 Willis Avenue
Mineola, NY 11501
Tel: +1 (516) 248-8828 ext. 231
Disclaimer: Information provided above has been gathered from various market sources. HVS has not independently verified the accuracy of the information provided. Interested parties should not rely on the information as statement of facts and are advised to make their own independent checks to verify the information provided. For further information, please feel free to contact HVS Singapore.