Featured in this Asia Pacific Hospitality Newsletter
Hotel Investment Conference South Asia (HICSA) - 7-8 April 2010
Indonesian Authorities To Seek New Partners For Lombok Project
Kerry Properties and Shangri-La Form Joint Venture In China
Alila Enters India With First Property In Goa
Hong Kong Disneyland Records Net Loss Of US$170 Million For FY2009
JKH To Raise US$31 Million To Expand And Upgrade Portfolio In Sri Lanka
Grand Lion Group To Develop Hotels In Cambodia
Absolute Share Price Performance, As At 29 January 20

10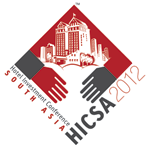 The Sixth Hotel Investment Conference - South Asia (HICSA) 2010 is scheduled for April 7th and 8th, 2010 and is to be hosted at the Grand Hyatt, Mumbai. Over the past five years the conference has played host to 30 global CEO's, 2,200 plus delegates, and has had a wide range of attendees from owners, real estate developers, operators, bankers, architects and consultants. This exclusive event promises to once again line up some of the best known global faces of the hospitality industry including Frits van Paasschen, President & CEO - Starwood Hotels & Resorts, Eric Danziger, President & CEO - Wyndham Worldwide, Mark Hoplamazian, CEO & President, Hyatt Hotels Corporation, Nakul Anand, Divisional Chief Executive - Hotel Division, ITC, Gamal Aziz, President & CEO - MGM Mirage Hospitality, Gerald Lawless, Executive Chairman - Jumeirah Group, Capt CP Krishnan Nair, Chairman - The Leela Palaces Hotels and Resorts, Raymond Bickson, MD & CEO - Taj Hotels Resorts and Palaces, Martin Rinck, President - Asia Pacific, Hilton Hotels, Henry Gabey, Co-Founder & Co-Chairman - DUET Group, Louis Klein, MD - Real Estate, IREO, New York, Peter Meyer, MD - Pacifica Partners, Michael Evans, EVP Global Development - MGM MIRAGE Hospitality, Richard Solomons, CFO and Head of Commercial Development - IHG. The conference has been regarded by many as the best networking opportunity in the region and a must attend for all associated to the hotel industry.

Click here to view the website | Latest Agenda | View Speakers List | Register Now!
Indonesia's Capital Investment Coordinating Board (BKPM) has announced that it is seeking a replacement for a US$600 million tourism project in Lombok, an island located east of Bali, after Dubai-based Emaar Properties (Emaar) failed to implement its plans. Emaar had earlier requested for a deadline of 31 December 2009 on a decision for the project. The Indonesian authorities have reportedly received new proposals for the development but they have maintained that opportunities are still open. Emaar was initially confident of attracting two million tourists to Lombok once the project is completed.
Hong Kong-based Kerry Properties (Kerry) and Shangri-La Hotels and Resorts (Shangri-La) have formed a joint venture to invest approximately US$50 million in real estate projects across China. The projects are likely to comprise hotel, commercial or residential components and the joint venture is also expected to participate in land bids for sites in China for these projects. Kerry will hold 55% of the joint venture while Shangri-La will hold 45%. The term of this venture is 50 years.
Boutique hotel chain, Alila Hotels and Resorts (Alila), has invested approximately US$21.7 million to build its first hotel in Goa, a popular tourist destination in India. The Alila Diwa Goa, which is likely to feature 149 keys, will be located in Majorda in southern Goa. In addition, Alila is expected to inaugurate their hotel in Bangalore by the end of 2010 while two other hotels have been planned in Kerala. Currently, Alila, which started operations in 2000, has ten hotels located across Asia.
It has been reported that Hong Kong Disneyland recorded a net loss of approximately US$170 million for the fiscal year, ending 3 October 2009, reflecting a 16% decline from US$202 million recorded during the same period in 2008. However, total revenue recorded approximately US$327 million, a decline brought about by the 1% decline in per capita expenditure. During the same period, the theme park welcomed 4.6 million visitors, an increase of 2% from the previous year, out of which 42% were local tourists while 36% were from mainland China. Its hotel recorded occupancy of 70%, an eight-percentage-point decline from 78% recorded in 2008.
Sri Lanka's John Keells Holdings (JKH) has announced that it is making a cash call to raise approximately US$31 million to develop new hotels and refurbish its existing hotels across Sri Lanka. New hotels in the pipeline include a 109-key hotel in Beruwela, which will be branded under its four-star 'Chaaya' brand and expected to cost approximately US$14.8 million. In addition, JKH is also looking to develop a 100-room five-star hotel on its existing land in Ahungalle in the southwest coast. Existing properties scheduled to be refurbished include the 80-room Club Oceanic Hotel on the eastern coast of Trincomalee and the 115-key Bentota Beach Hotel.
Grand Lion Group, which is based in Cambodia and whose primary business involves real estate and agriculture, has entered into a management contract with Marriott International to operate the 218-key Courtyard by Marriott Siem Reap. The hotel, which is scheduled to open by 2011, is located on a 1.2-hectare site and its facilities include three food and beverage outlets and 600 square metres of meeting facilities. In addition, there are also plans to develop a business hotel in Phnom Penh and a resort hotel in the coastal town of Sihanoukville. It was reported that Grand Lion Group will be investing approximately US$300 million in these hotel projects.
Absolute Share Price Performance, as at 29 January 2010
Closing Share Price as at
29 Jan 2010
22 Jan 2010
% Change
Australia Stock Exchange (ASX)
Amalgamated Holdings Limited
5.59
5.75
-3%
General Property Group
0.57
0.56
3%
Mirvac Group
1.46
1.48
-2%
Ocean Capital Limited
0.38
0.38
–
Thakral Holdings Group
0.36
0.37
-4%
Living and Leisure Australia Group
0.023
0.023
–
Bangkok Stock Exchange (THB)
Central Plaza Hotel Public Co Ltd
3.90
4.12
-5%
Dusit Thani Public Co Ltd
27.00
28.00
-4%
The Erawan Group Public Co Ltd
2.34
2.42
-3%
Grande Asset Hotels and Property Public Co Ltd
1.30
1.30
–
Laguna Resorts & Hotel Public Co Ltd
40.00
41.75
-4%
Minor International Public Co Ltd
10.80
11.00
-2%
China Shanghai Stock Exchange (RMB)
Shanghai Jinjiang International Hotels Development
26.15
27.45
-5%
Beijing Capital Tourism Co Ltd
21.86
22.00
-1%
Jinling Hotel Corporation Ltd
8.37
8.69
-4%
China Shenzhen Stock Exchange (RMB)
Hunan Huatian Great Hotel Co Ltd
8.29
8.62
-4%
Guangzhou Dong Fang Hotel Co Ltd
9.50
10.20
-7%
Shenzhen Century Plaza Hotel Co Ltd
7.18
7.67
-6%
NASDAQ (US$)
Home Inns & Hotels Management Inc
30.76
32.32
-5%
Hong Kong Stock Exchange (HK$)
Miramar Hotel & Investment Co Ltd
8.21
8.13
1%
Regal Hotels International Holdings Ltd
2.69
3.00
-10%
Sino Hotels Holdings Ltd
2.39
2.25
6%
The Hong Kong & Shanghai Hotels Ltd
10.98
11.00
0%
Korea Exchange (KRW)
The Shilla
19,850
21,650
-8%
Singapore Stock Exchange (S$)
Amara Holdings Ltd
0.51
0.54
-6%
ART Management Limited
1.16
1.29
-10%
Banyan Tree Holdings Limited
0.70
0.75
-7%
CDL HTrust
1.80
1.70
6%
Hotel Grand Central Ltd
0.71
0.73
-3%
Hotel Properties Ltd
2.05
2.20
-7%
Mandarin Oriental International Ltd (US$)
1.41
1.49
-5%
Pan Pacific Hotels Group Limited
1.51
1.52
-1%
Shangri-La Asia Limited (HK$)
13.20
13.82
-4%
Stamford Land Corporation Ltd
0.41
0.43
-5%
Taiwan Stock Exchange (NT$)
Formosa International Hotels Corporation
363
378
-4%
The Ambassador Hotel, Ltd
36.00
36.30
-1%
Tokyo Stock Exchange (JPY)
Nippon Hotel Fund Investment Corporation
135,300
136,000
-1%
Japan Hotel and Resort Inc
126,500
131,000
-3%
Imperial Hotel, Ltd
1,600
1,614
-1%
Return to Headlines
Disclaimer: Information provided above has been gathered from various market sources. HVS has not independently verified the accuracy of the information provided. Interested parties should not rely on the information as statement of facts and are advised to make their own independent checks to verify the information provided. For further information, please feel free to contact HVS Singapore.