Sign up to automatically receive HVS mailings
Featured in this Asia Pacific Hospitality Newsletter - Week Ending 22 January 2010
China Hotel Investment Conference (CHIC) - 12-14 May 2010
Hotel Investment Conference South Asia (HICSA) - 7-8 April 2010
Resorts World Sentosa UnlikelyTo Affect Tourist Arrivals In Malaysia
Jebel Ali To Launch New Resort In Seychelles
Hotel Leela To Open Five More Luxury Hotels By 2014
Mirvac Joins Global Hotel Alliance
South Korea To Invest Approximately US$1.5 Billion On Marinas
Absolute Share Price Performance, As At 22 January 20

10

HVS appoints MCI for the upcoming China Hotel Investment Conference (CHIC) 2010

HVS, the co-host and co-organizer of the previous China Hotel Investment Summits 2005 to 2009, is pleased to announce the launch of the revised edition China Hotel Investment Conference (CHIC) 2010 with MCI China.

MCI China is part of the MCI Group, one of the largest global event management groups with offices across Asia, Europe, the Middle East and Latin America. Its 37 offices organize or contribute to over 1,000 events per year, including high profile events such as the United Nations Conference on Climate Change (COP15) and the 121st session of the International Olympic Committee. This year MCI will manage the 15,000+ expected delegates attending the World Congress of Cardiology in Beijing as well as several small events taking place at the 2010 World Expo. MCI is recognized as a recommended supplier for event management at the World Expo.
David Ling Managing Director of HVS Asia added that "CHIC brings together greater experience for all stakeholders of the hospitality industry to network, exchange best practices and ideas, explore opportunities and foster collaborations. With MCI's participation and strong support from the leaders of the hospitality industry, CHIC will be the most influential hotel investment conference in China".

The 2010 CHIC will be held from 12 to 14 May 2010 at the newly opened flagship InterContinental Shanghai Puxi. The event will also coincide with the Shanghai World Expo, where visitors will have the opportunity to have first hand experience of the latest innovations and showcase of different countries and cultures.

To register or learn more about CHIC, please visit www.ChinaHotelConference.com.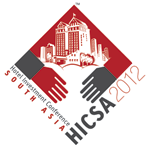 The Sixth Hotel Investment Conference - South Asia (HICSA) 2010 is scheduled for April 7th and 8th, 2010 and is to be hosted at the Grand Hyatt, Mumbai. Over the past five years the conference has played host to 30 global CEO's, 2,200 plus delegates, and has had a wide range of attendees from owners, real estate developers, operators, bankers, architects and consultants. This exclusive event promises to once again line up some of the best known global faces of the hospitality industry including Frits van Paasschen, President & CEO - Starwood Hotels & Resorts, Eric Danziger, President & CEO - Wyndham Worldwide, Mark Hoplamazian, CEO & President, Hyatt Hotels Corporation, Nakul Anand, Divisional Chief Executive - Hotel Division, ITC, Gamal Aziz, President & CEO - MGM Mirage Hospitality, Gerald Lawless, Executive Chairman - Jumeirah Group, Capt CP Krishnan Nair, Chairman - The Leela Palaces Hotels and Resorts, Raymond Bickson, MD & CEO - Taj Hotels Resorts and Palaces, Martin Rinck, President - Asia Pacific, Hilton Hotels, Henry Gabey, Co-Founder & Co-Chairman - DUET Group, Louis Klein, MD - Real Estate, IREO, New York, Peter Meyer, MD - Pacifica Partners, Michael Evans, EVP Global Development - MGM MIRAGE Hospitality, Richard Solomons, CFO and Head of Commercial Development - IHG. The conference has been regarded by many as the best networking opportunity in the region and a must attend for all associated to the hotel industry.

Click here to view the website | Latest Agenda | View Speakers List | Register Now!
According to Genting Group, the opening of Resorts World Sentosa in Singapore is unlikely to affect tourist arrivals to Malaysia as 'the pie is expected to grow'. Currently, Genting Group has opened four hotels within the integrated resort and injected a total of 1,350 rooms into the Singapore hotel market. Its remaining two hotel projects, the Equarius Hotel and Spa Villas, are scheduled to commence operations by middle of 2011. In addition, Genting Group has also partnered with New York-listed Simon Property Group in the development of a mixed-use project comprising theme parks, hotels and premium outlets within the Iskandar Malaysia, in the neighbouring state of Johor, Malaysia.
Jebel Ali International Hotels (Jebel Ali), which is based in Dubai, has announced that it will launch a resort within a national marine park on Mahé, the largest island of Seychelles. Located amidst a two-hectare site, the Round Island Resort will feature ten villas and is scheduled to commence operations during the third quarter of 2010. Jebel Ali's second project in Seychelles, The Waterfront, is located along the east coast of Mahé and is likely to open in 2012.
Hotel Leela Venture Limited (Hotel Leela) has announced that it will add five more Leela Palace hotels, which are expected to offer 1,300 rooms, in India in the next four years. Two developments, which are located in New Delhi and Chennai, are likely to cost approximately US$65 million each and are scheduled to commence operations by the end of 2011. The remaining three developments, which are scheduled to open by 2014, will be located in Agra, Hyderabad and Pune.
Mirva Hotels and Resorts (Mirvac), which comprises more than 45 hotels and resorts within Australia and New Zealand in its portfolio, has announced its tie-up with Global Hotel Alliance (GHA). According to Mirvac, the agreement with GHA allows Mirvac to penetrate the international markets to a greater extent through the brand recognition and distribution networks which international hotel groups possess. Currently, Mirvac offers brands such as Quay Grand, Quay West Apartments and Resorts, and Citigate Hotels, making it one of the largest Australian-owned hotel groups.
The South Korean authorities have announced plans to invest approximately US$1.5 billion to develop a total of 43 marinas across the country by 2019 in a bid to enhance its tourism sector. These 43 marinas, including 16 which recently commenced operations or are under construction, are envisaged to be located along the coasts of North and South Gyeongsang provinces, Gyeonggi and the southern island of Jeju. In addition, the authorities are also looking to subsidise the development of yachting schools across the nation and establish a network among these marinas.
Absolute Share Price Performance, as at 22 January 2010
Closing Share Price as at
22 Jan 2010
15 Jan 2010
% Change
Australia Stock Exchange (ASX)
Amalgamated Holdings Limited
5.75
5.70
1%
General Property Group
0.56
0.59
-6%
Mirvac Group
1.48
1.62
-8%
Ocean Capital Limited
0.38
0.38
–
Thakral Holdings Group
0.37
0.36
4%
Living and Leisure Australia Group
0.023
0.027
-15%
Bangkok Stock Exchange (THB)
Central Plaza Hotel Public Co Ltd
4.12
4.34
-5%
Dusit Thani Public Co Ltd
28.00
28.50
-2%
The Erawan Group Public Co Ltd
2.42
2.54
-5%
Grande Asset Hotels and Property Public Co Ltd
1.30
1.30
–
Laguna Resorts & Hotel Public Co Ltd
41.75
42.00
-1%
Minor International Public Co Ltd
11.00
11.60
-5%
China Shanghai Stock Exchange (RMB)
Shanghai Jinjiang International Hotels Development
27.45
26.44
4%
Beijing Capital Tourism Co Ltd
22.00
23.20
-5%
Jinling Hotel Corporation Ltd
8.69
8.86
-2%
China Shenzhen Stock Exchange (RMB)
Hunan Huatian Great Hotel Co Ltd
8.62
9.36
-8%
Guangzhou Dong Fang Hotel Co Ltd
10.20
8.49
20%
Shenzhen Century Plaza Hotel Co Ltd
7.67
8.12
-6%
NASDAQ (US$)
Home Inns & Hotels Management Inc
32.32
35.11
-8%
Hong Kong Stock Exchange (HK$)
Miramar Hotel & Investment Co Ltd
8.13
8.30
-2%
Regal Hotels International Holdings Ltd
3.00
3.12
-4%
Sino Hotels Holdings Ltd
2.25
2.28
-1%
The Hong Kong & Shanghai Hotels Ltd
11.00
11.14
-1%
Korea Exchange (KRW)
The Shilla
21,650
23,550
-8%
Singapore Stock Exchange (S$)
Amara Holdings Ltd
0.54
0.58
-7%
ART Management Limited
1.29
1.36
-5%
Banyan Tree Holdings Limited
0.75
0.83
-10%
CDL HTrust
1.70
1.80
-6%
Hotel Grand Central Ltd
0.73
0.75
-3%
Hotel Properties Ltd
2.20
2.43
-9%
Mandarin Oriental International Ltd (US$)
1.49
1.49
–
Pan Pacific Hotels Group Limited
1.52
1.57
-3%
Shangri-La Asia Limited (HK$)
13.82
14.30
-3%
Stamford Land Corporation Ltd
0.43
0.45
-4%
Taiwan Stock Exchange (NT$)
Formosa International Hotels Corporation
378
403
-6%
The Ambassador Hotel, Ltd
36.30
38.80
-6%
Tokyo Stock Exchange (JPY)
Nippon Hotel Fund Investment Corporation
136,000
134,600
1%
Japan Hotel and Resort Inc
131,000
138,000
-5%
Imperial Hotel, Ltd
1,614
1,619
0%
Return to Headlines
Disclaimer: Information provided above has been gathered from various market sources. HVS has not independently verified the accuracy of the information provided. Interested parties should not rely on the information as statement of facts and are advised to make their own independent checks to verify the information provided. For further information, please feel free to contact HVS Singapore.