Sign up to automatically receive HVS mailings
Featured in this Asia Pacific Hospitality Newsletter - Week Ending 2 January 2010

As The Most Influential Hotel Investment Conference in China, the 6th revised edition of the China Hotel Investment Conference (CHIC) is scheduled on 12 to 14 May 2010, at the InterContinental Puxi Shanghai. Over the past 5 years, the Conference has hosted over 2,500 delegates from 25 countries. The theme for 2010 "From Asia to Global Powerhouse, China – An Extraordinary Opportunity Awaits" invites you on an exciting expedition to explore investment and other business opportunities in this vast market, including the hospitality industry where domestic tourism continues to grow steadily from 1.8 billion arrivals in 2008 to an estimated 2.0 billion arrivals in 2009, buckling global tourism trends. Sounds strategies are necessary to harness these opportunities. Be inspired - from the meetings, exchange of ideas and collaboration with other leaders. There are many exciting events lined up, including Forums on Strategies to Tapping the Domestic Tourism Boom, China Investment Policies – Understanding and Doing It Right, and more, Masters Series on Insights into Improving Your Hotel Performance and Asset Management – Enhancing Your Hotel Values, Speed Networking – meeting other leaders, Exhibition – showcase of the latest innovations. Additionally, don't miss the organized tour to the Shanghai World Expo 2010! (separate registration).

Click here to view the website. Register now.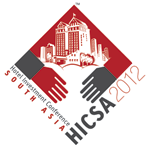 The Sixth Hotel Investment Conference - South Asia (HICSA) 2010 is scheduled for April 7th and 8th, 2010 and is to be hosted at the Grand Hyatt, Mumbai. Over the past five years the conference has played host to 30 global CEO's, 2,200 plus delegates, and has had a wide range of attendees from owners, real estate developers, operators, bankers, architects and consultants. This exclusive event promises to once again line up some of the best known global faces of the hospitality industry including Frits van Paasschen, President & CEO - Starwood Hotels & Resorts, Eric Danziger, President & CEO - Wyndham Worldwide, Mark Hoplamazian, CEO & President, Hyatt Hotels Corporation, Nakul Anand, Divisional Chief Executive - Hotel Division, ITC, Gamal Aziz, President & CEO - MGM Mirage Hospitality, Gerald Lawless, Executive Chairman - Jumeirah Group, Capt CP Krishnan Nair, Chairman - The Leela Palaces Hotels and Resorts, Raymond Bickson, MD & CEO - Taj Hotels Resorts and Palaces, Martin Rinck, President - Asia Pacific, Hilton Hotels. The conference has been regarded by many as the best networking opportunity in the region and a must attend for all associated to the hotel industry.

Click here to view the website | Latest Agenda | View Speakers List | Register Now!
The Bali Hotels Association (BHA) has forecast a 5% to 7% growth for the Bali tourism market on the back of increased flights from KLM and Garuda. In terms of geographical source of arrivals, BHA expects markets from Europe, Russia, the Middle East and the United States to grow strongly in the second half of 2010. In addition, BHA has recently launched a marketing programme, 'Bali is My Life', which comprises a movie and documentary covering all aspects of Bali for distribution worldwide.
The Bangladeshi government has commenced work, by preparing a proposal for approval, to create an exclusive tourism zone in Cox's Bazar and Bandarban districts. A comprehensive development of the Chittagong Hill Tracts region has been envisaged and a long-term plan costing between US$2.1 billion to US$2.8 billion has been budgeted. Similarly, approval has been given for the development of cable car facilities in five areas in Rangamati and Bandarban.
| | |
| --- | --- |
| Hotels In Brunei Expected To Experience Increased Business Due To ATF Exposure | Return to Headlines |
Major hotels in Bandar Seri Begawan, the capital of Brunei, is expected to witness a surge in business as a result of increased awareness brought about by the ASEAN Tourism Forum (ATF) to be held in January 2010. More than 1,000 delegates, other stakeholders and media personnel are expected to attend the US$2 million event and the exposure is likely to boost the Brunei tourism industry. China, Korea and Hong Kong have been identified as key markets to provide the impetus for growth.
| | |
| --- | --- |
| Tokyo Hotels' Occupancy Up For Fifth Straight Month While Osaka's Continues To Slide | Return to Headlines |
According to data compiled by Nikkei Inc, the average occupancy among 19 leading hotels in Tokyo recorded 82.4% in November 2009, reflecting a 4.3-percentage-point growth as compared to the same month in 2008. An increase in arrivals from Asia, the United States and Europe has been cited as the main reason for the growth. On the other hand, hotels in Osaka recorded 81.2% in November 2009, reflecting a 3.8-percentage-point decline as compared to the same month in 2008. This was the second straight month which Osaka hotels recorded a decline.
According to data provided by the Urban Redevelopment Authority, residential sales recorded 600 and declined by 26% in November 2009 as it fell into its lowest level since January 2009. The fourth straight month of decline comes on the back of cooling measures adopted by the government since September 2009. The cooling measures, coupled by warnings from the Monetary Authority of Singapore on the risk of a real estate bubble, have resulted in greater caution shown by investors. Among the 600 transactions, approximately 60% were transacted in the prime areas of Singapore.
Absolute Share Price Performance, as at 2 January 2010
Closing Share Price as at
2 Jan 2010
25 Dec 2009
% Change
Australia Stock Exchange (ASX)
Amalgamated Holdings Limited
5.59
5.46
2%
General Property Group
0.61
0.59
3%
Mirvac Group
1.57
1.51
4%
Ocean Capital Limited
0.38
0.38
–
Thakral Holdings Group
0.35
0.35
0%
Living and Leisure Australia Group
0.030
0.027
11%
Bangkok Stock Exchange (THB)
Central Plaza Hotel Public Co Ltd
4.22
4.32
-2%
Dusit Thani Public Co Ltd
29.00
27.00
7%
The Erawan Group Public Co Ltd
2.38
2.32
3%
Grande Asset Hotels and Property Public Co Ltd
2.36
2.40
-2%
Laguna Resorts & Hotel Public Co Ltd
42.75
42.75
–
Minor International Public Co Ltd
11.30
11.70
-3%
China Shanghai Stock Exchange (RMB)
Shanghai Jinjiang International Hotels Development
23.57
22.24
6%
Beijing Capital Tourism Co Ltd
23.13
21.88
6%
Jinling Hotel Corporation Ltd
8.47
8.23
3%
China Shenzhen Stock Exchange (RMB)
Hunan Huatian Great Hotel Co Ltd
8.70
8.31
5%
Guangzhou Dong Fang Hotel Co Ltd
8.40
8.10
4%
Shenzhen Century Plaza Hotel Co Ltd
7.35
7.23
2%
NASDAQ (US$)
Home Inns & Hotels Management Inc
35.09
35.09
0%
Hong Kong Stock Exchange (HK$)
Miramar Hotel & Investment Co Ltd
8.38
8.49
-1%
Regal Hotels International Holdings Ltd
3.24
3.12
4%
Sino Hotels Holdings Ltd
2.30
2.20
5%
The Hong Kong & Shanghai Hotels Ltd
11.36
11.38
0%
Korea Exchange (KRW)
The Shilla
21,950
20,800
-100%
Singapore Stock Exchange (S$)
Amara Holdings Ltd
0.56
0.53
6%
ART Management Limited
1.20
1.18
2%
Banyan Tree Holdings Limited
0.76
0.75
1%
CDL HTrust
1.75
1.71
2%
Hotel Grand Central Ltd
0.75
0.74
1%
Hotel Properties Ltd
2.21
2.17
2%
Mandarin Oriental International Ltd (US$)
1.49
1.46
2%
Pan Pacific Hotels Group Limited
1.60
1.52
5%
Shangri-La Asia Limited (HK$)
14.30
14.66
-2%
Stamford Land Corporation Ltd
0.41
0.41
–
Taiwan Stock Exchange (NT$)
Formosa International Hotels Corporation
411
405
1%
The Ambassador Hotel, Ltd
39.35
38.60
2%
Tokyo Stock Exchange (JPY)
Nippon Hotel Fund Investment Corporation
135,500
133,300
2%
Japan Hotel and Resort Inc
129,300
118,600
9%
Imperial Hotel, Ltd
1,623
1,630
0%
Return to Headlines
Disclaimer: Information provided above has been gathered from various market sources. HVS has not independently verified the accuracy of the information provided. Interested parties should not rely on the information as statement of facts and are advised to make their own independent checks to verify the information provided. For further information, please feel free to contact HVS Singapore.