Sign up to automatically receive HVS mailings
Featured in this Asia Pacific Hospitality Newsletter - Week Ending 15 January 2010
China Hotel Investment Conference (CHIC) - 12-14 May 2010
Hotel Investment Conference South Asia (HICSA) - 7-8 April 2010
Six Senses To Open Two New Properties In Vietnam
Hotel Industry Likely To Witness Increased Investments In Myanmar
Hampshire Hotels To Invest US$1 Billion In India Over Next Four Years
Taipei Land Value Registers Highest Growth In Six Months
Universal Studios To Be Developed In Hwaseong, Korea
Absolute Share Price Performance, As At 15 January 20

10

As The Most Influential Hotel Investment Conference in China, the 6th revised edition of the China Hotel Investment Conference (CHIC) is scheduled on 12 to 14 May 2010, at the InterContinental Puxi Shanghai. Over the past five years, the Conference has hosted over 2,500 delegates from 25 countries. The theme for 2010 'From Asia to Global Powerhouse, China – An Extraordinary Opportunity Awaits' invites you on an exciting expedition to explore investment and other business opportunities in this vast market, including the hospitality industry where domestic tourism continues to grow steadily from 1.8 billion arrivals in 2008 to an estimated 2.0 billion arrivals in 2009, bucking global tourism trends. Sound strategies are therefore necessary to harness these opportunities. Be inspired - from the meetings, exchange of ideas and collaboration with other leaders. There are many exciting events lined up, including Forums (Strategies to Tap the Domestic Tourism Boom, China Investment Policies – Understanding and Doing It Right, and more), Masters Series (Isights into Improving Your Hotel Performance and Asset Management – Enhancing Your Hotel Values), Speed Networking (meeting other leaders), and Exhibitions (showcase of the latest innovations). Additionally, don't miss the organised tour to the Shanghai World Expo 2010 (separate registration)!

Click here to view the website. Register now.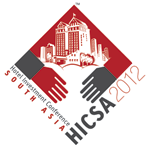 The Sixth Hotel Investment Conference - South Asia (HICSA) 2010 is scheduled for April 7th and 8th, 2010 and is to be hosted at the Grand Hyatt, Mumbai. Over the past five years the conference has played host to 30 global CEO's, 2,200 plus delegates, and has had a wide range of attendees from owners, real estate developers, operators, bankers, architects and consultants. This exclusive event promises to once again line up some of the best known global faces of the hospitality industry including Frits van Paasschen, President & CEO - Starwood Hotels & Resorts, Eric Danziger, President & CEO - Wyndham Worldwide, Mark Hoplamazian, CEO & President, Hyatt Hotels Corporation, Nakul Anand, Divisional Chief Executive - Hotel Division, ITC, Gamal Aziz, President & CEO - MGM Mirage Hospitality, Gerald Lawless, Executive Chairman - Jumeirah Group, Capt CP Krishnan Nair, Chairman - The Leela Palaces Hotels and Resorts, Raymond Bickson, MD & CEO - Taj Hotels Resorts and Palaces, Martin Rinck, President - Asia Pacific, Hilton Hotels, Henry Gabey, Co-Founder & Co-Chairman - DUET Group, Louis Klein, MD - Real Estate, IREO, New York, Peter Meyer, MD - Pacifica Partners, Michael Evans, EVP Global Development - MGM MIRAGE Hospitality, Richard Solomons, CFO and Head of Commercial Development - IHG. The conference has been regarded by many as the best networking opportunity in the region and a must attend for all associated to the hotel industry.

Click here to view the website | Latest Agenda | View Speakers List | Register Now!
Six Senses Resorts and Spas (Six Senses) has entered into an agreement with Ninh Van Bay Travel Real Estate Joint Stock Company (Ninh Van Bay) for the management of two new luxury resorts in Vietnam. Six Senses Latitude Saigon River, which is located in Dong Nai Province, is scheduled to commence operations by the second quarter of 2011 while Six Senses Latitude Phu Quoc, located in Kien Gang Province, is envisaged to open in 2012. Currently, Six Senses manages the Six Senses Hideaway Ninh Van Bay in Nha Trang, which is owned by Ninh Van Bay.
According to the Ministry of Hotels and Tourism, the number of international arrivals at Yangon International Airport recorded approximately 111,000 in the first half of fiscal year 2009/10 (April to September 2009), reflecting a significant 34% increase from the previous year. Local hoteliers are forecasting that the current supply of hotels in the market is insufficient to cater for the increased demand expected in 2010/11. As such, the Ministry of Hotels and Tourism is actively promoting its tourism market in cooperation with international and domestic airlines, tour operators and travel agencies.
Hampshire Hotels and Resorts LLC (Hampshire Hotels) has announced that it is looking to invest approximately US$1 billion to develop 14 hotels across India between 2010 and 2014. The new developments are scheduled to be located in cities such as New Delhi, Mumbai, Hyderabad and Chennai. Currently, Hampshire Hotels has already invested approximately US$250 million in India.
According to the Ministry of Interior, land value in Taipei City rose by 2.05%, recording the highest growth in the six-month period from April to September 2009 against September 2008 as a base period. Across the 16 cities and counties in Taiwan, land values were recorded to have grown 1.09% in January 2010, as compared to July 2009. The main factor for the growth has been attributed to the extension of the mass rapid transit system in Taipei. On the other hand, declining land values have been witnessed in cities and counties such as Taitung and Hualien which were affected by Typhoon Morakot.
A Universal Studios theme park, Universal Studios Korea Resort, is planned to be developed in Hwaseong, Gyeonggi Province, South Korea, with construction expected to commence from March 2011. The theme park, which is envisaged to feature a water park, a themed hotel, a condominium, retail outlets and a golf course, will offer approximately 4.4 million square metres of space, marking it as the largest theme park in Asia. To be developed with a budget of approximately US$2.6 billion, the theme park is scheduled to open in early 2014.
Absolute Share Price Performance, as at 15 January 2010
Closing Share Price as at
15 Jan 2010
8 Jan 2010
% Change
Australia Stock Exchange (ASX)
Amalgamated Holdings Limited
5.70
5.77
-1%
General Property Group
0.59
0.61
-2%
Mirvac Group
1.62
1.64
-1%
Ocean Capital Limited
0.38
0.38
–
Thakral Holdings Group
0.36
0.42
-15%
Living and Leisure Australia Group
0.027
0.029
-7%
Bangkok Stock Exchange (THB)
Central Plaza Hotel Public Co Ltd
4.34
4.40
-1%
Dusit Thani Public Co Ltd
28.50
24.00
19%
The Erawan Group Public Co Ltd
2.54
2.56
-1%
Grande Asset Hotels and Property Public Co Ltd
1.30
1.25
4%
Laguna Resorts & Hotel Public Co Ltd
42.00
41.25
2%
Minor International Public Co Ltd
11.60
12.30
-6%
China Shanghai Stock Exchange (RMB)
Shanghai Jinjiang International Hotels Development
26.44
24.75
7%
Beijing Capital Tourism Co Ltd
23.20
22.49
3%
Jinling Hotel Corporation Ltd
8.86
8.32
6%
China Shenzhen Stock Exchange (RMB)
Hunan Huatian Great Hotel Co Ltd
9.36
8.61
9%
Guangzhou Dong Fang Hotel Co Ltd
8.49
8.42
1%
Shenzhen Century Plaza Hotel Co Ltd
8.12
7.99
2%
NASDAQ (US$)
Home Inns & Hotels Management Inc
35.11
40.06
-12%
Hong Kong Stock Exchange (HK$)
Miramar Hotel & Investment Co Ltd
8.30
8.59
-3%
Regal Hotels International Holdings Ltd
3.12
3.20
-3%
Sino Hotels Holdings Ltd
2.28
2.30
-1%
The Hong Kong & Shanghai Hotels Ltd
11.14
11.58
-4%
Korea Exchange (KRW)
The Shilla
23,550
21,350
10%
Singapore Stock Exchange (S$)
Amara Holdings Ltd
0.58
0.56
4%
ART Management Limited
1.36
1.35
1%
Banyan Tree Holdings Limited
0.83
0.82
1%
CDL HTrust
1.80
1.80
–
Hotel Grand Central Ltd
0.75
0.75
–
Hotel Properties Ltd
2.43
2.40
1%
Mandarin Oriental International Ltd (US$)
1.49
1.46
2%
Pan Pacific Hotels Group Limited
1.57
1.62
-3%
Shangri-La Asia Limited (HK$)
14.30
14.20
1%
Stamford Land Corporation Ltd
0.45
0.43
5%
Taiwan Stock Exchange (NT$)
Formosa International Hotels Corporation
403
407
-1%
The Ambassador Hotel, Ltd
38.80
38.60
1%
Tokyo Stock Exchange (JPY)
Nippon Hotel Fund Investment Corporation
134,600
134,500
0%
Japan Hotel and Resort Inc
138,000
131,800
5%
Imperial Hotel, Ltd
1,619
1,619
–
Return to Headlines
Disclaimer: Information provided above has been gathered from various market sources. HVS has not independently verified the accuracy of the information provided. Interested parties should not rely on the information as statement of facts and are advised to make their own independent checks to verify the information provided. For further information, please feel free to contact HVS Singapore.