Featured in this Asia Pacific Hospitality Newsletter
China Hotel Investment Conference 2010
Hotel Investment Conference South Asia (HICSA) - 7-8 April 2010
Marina Bay Sands To Open In April 2010
Taiwan's Tourism Industry Affected By Cold Weather During Lunar New Year
Tokyo Hotel Occupancy Rises For Seventh Consecutive Month
KBJ Group To Invest US$109 Million In Hotels
Vietnam Real Estate Market Hoping To See Signs Of Recovery
Absolute Share Price Performance, As At 26 February 20

10

InterContinental Shanghai Puxi | Shanghai, PR China
Session Highlight: Hotel Investment in China – Understanding the Rules and Getting Your Strategy Right

What is the foreign investment policy in China's real estate market? How and where are the resources to finance your hotel investment projects? How do you transfer your money into and out of China? Understanding the new rules, regulations and standards of the foreign investment policy of China is crucial for success.

Join us in a session with Ms Wang Li Hua, Partner of Zhong Lun Law Firm, in the master series on 'Hotel Investment in China – Understanding the Rules and Getting Your Strategy Right'. She will provide you with comprehensive insights into getting your strategy right and making the most of your investment.

Speakers Confirmed as of 26 February 2010

CHIC aims to provide you with an exclusive opportunity to meet and interact with industry experts – our notable speakers from China, Asia Pacific and other parts of the world. Our experts will bring you the latest insights and share their knowledge on a range of specialised hospitality business models.

Click here to find out more about our speakers.

Reminder! Early Bird Registration Extension – Up To 5 March 2010

Our early bird special rate will end on 5 March 2010.

Don't miss out on this final opportunity; join us at the most influential hotel investment conference in China to gain insights, build high-level connections and clinch key business deals.

Register now for a most cost savvy investment! Click here for more details.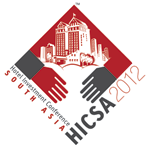 The Sixth Hotel Investment Conference - South Asia (HICSA) 2010 is scheduled for April 7th and 8th, 2010 and is to be hosted at the Grand Hyatt, Mumbai. Over the past five years the conference has played host to 30 global CEO's, 2,200 plus delegates, and has had a wide range of attendees from owners, real estate developers, operators, bankers, architects and consultants. This exclusive event promises to once again line up some of the best known global faces of the hospitality industry including Frits van Paasschen, President & CEO - Starwood Hotels & Resorts, Eric Danziger, President & CEO - Wyndham Worldwide, Mark Hoplamazian, CEO & President, Hyatt Hotels Corporation, Nakul Anand, Divisional Chief Executive - Hotel Division, ITC, Gamal Aziz, President & CEO - MGM Mirage Hospitality, Gerald Lawless, Executive Chairman - Jumeirah Group, Capt CP Krishnan Nair, Chairman - The Leela Palaces Hotels and Resorts, Raymond Bickson, MD & CEO - Taj Hotels Resorts and Palaces, Martin Rinck, President - Asia Pacific, Hilton Hotels, Henry Gabey, Co-Founder & Co-Chairman - DUET Group, Louis Klein, MD - Real Estate, IREO, New York, Peter Meyer, MD - Pacifica Partners, Michael Evans, EVP Global Development - MGM MIRAGE Hospitality, Richard Solomons, CFO and Head of Commercial Development - IHG. The conference has been regarded by many as the best networking opportunity in the region and a must attend for all associated to the hotel industry.

Click here to view the website | Latest Agenda | View Speakers List | Register Now!
Marina Bay Sands, Singapore's second integrated resort, has announced that it will open on 27 April 2010. The opening is expected to consist of 963 hotel rooms, food and beverage outlets and casino, as well as a portion of the shopping facility and convention centre. It was also announced that the grand opening of the integrated resort is scheduled for late June and this will include the opening of the SkyPark and Event Plaza. The Marina Bay Sands museum is envisaged to open by December 2010.
According to statistics provided by the authorities, the total number of visitors to Taiwan's tourist attractions was recorded at 10.85 million, reflecting a 4% decline from the same period in 2009, due to the cold spell experienced by the island. Similarly, the visitation to the 23 theme parks in Taiwan recorded 850,000 and generated approximately US$15 million during this period, reflecting a 3% and 4% decline, respectively. However, the declines were mitigated by arrivals from mainland China, which recorded approximately 35,000 during this holiday period.
It was reported that major Tokyo hotels recorded an average occupancy of 68.7% in January 2010, reflecting a nine-percentage-point growth from the same month in 2009. This year-on-year increase signifies the seventh consecutive month of gains. The growth in arrivals from Asian feeder markets and strong demand from online bookings by individuals have been attributed as two of the main reasons for growth. However, it was also reported that business conditions remain challenging as average room rates have been declining while occupancy is still below the breakeven point of 70%.
KBJ Group, a major jewellery company based in Mumbai, India, has announced that it is planning to invest approximately US$109 million to set up a hotel chain in India through its subsidiary, KBJ Hotels Limited. The group targets to open five hotels, totalling 469 keys, in religious locations across India. Forming the first phase of investment by the company, these locations have been identified to be Goa, Bodhgaya, Varanasi, Kushinagar and Khajuraho.
Market analysts are hopeful that the increasing interest in the Vietnam real estate market can lead to improving foreign investments in the market which has been stagnant since the global economic downturn in 2008. It was also reported that the closure of gold trading floors in Vietnam by March 2010 may lead to a movement of capital into real estate markets. In addition, the improvement in public infrastructure such as the new East-West Highway in Ho Chi Minh City and favourable demand-supply dynamics have been cited as positive signs for the market's recovery.
Absolute Share Price Performance, as at 26 February 2010
Closing Share Price as at
26 Feb 2010
19 Feb 2010
% Change
Australia Stock Exchange (ASX)
Amalgamated Holdings Limited
5.67
6.09
-7%
General Property Group
0.58
0.61
-5%
Mirvac Group
1.53
1.49
3%
Ocean Capital Limited
0.35
0.37
-5%
Thakral Holdings Group
0.35
0.34
1%
Living and Leisure Australia Group
0.030
0.023
30%
Bangkok Stock Exchange (THB)
Central Plaza Hotel Public Co Ltd
4.00
3.90
3%
Dusit Thani Public Co Ltd
25.75
25.75
–
The Erawan Group Public Co Ltd
2.26
2.26
–
Grande Asset Hotels and Property Public Co Ltd
1.25
1.25
–
Laguna Resorts & Hotel Public Co Ltd
38.50
41.00
-6%
Minor International Public Co Ltd
10.60
10.50
1%
China Shanghai Stock Exchange (RMB)
Shanghai Jinjiang International Hotels Development
27.79
27.54
1%
Beijing Capital Tourism Co Ltd
23.10
22.54
2%
Jinling Hotel Corporation Ltd
9.38
8.91
5%
China Shenzhen Stock Exchange (RMB)
Hunan Huatian Great Hotel Co Ltd
10.12
9.05
12%
Guangzhou Dong Fang Hotel Co Ltd
10.60
9.44
12%
Shenzhen Century Plaza Hotel Co Ltd
7.85
7.38
6%
NASDAQ (US$)
Home Inns & Hotels Management Inc
33.57
32.59
3%
Hong Kong Stock Exchange (HK$)
Miramar Hotel & Investment Co Ltd
8.10
8.30
-2%
Regal Hotels International Holdings Ltd
2.80
2.75
2%
Sino Hotels Holdings Ltd
2.30
2.28
1%
The Hong Kong & Shanghai Hotels Ltd
10.84
11.04
-2%
Korea Exchange (KRW)
The Shilla
20,000
19,350
3%
Singapore Stock Exchange (S$)
Amara Holdings Ltd
0.49
0.50
-2%
ART Management Limited
1.14
1.13
1%
Banyan Tree Holdings Limited
0.69
0.69
–
CDL HTrust
1.69
1.67
1%
Hotel Grand Central Ltd
0.75
0.75
–
Hotel Properties Ltd
1.97
2.04
-3%
Mandarin Oriental International Ltd (US$)
1.42
1.38
3%
Pan Pacific Hotels Group Limited
1.53
1.50
2%
Shangri-La Asia Limited (HK$)
12.64
12.90
-2%
Stamford Land Corporation Ltd
0.44
0.41
7%
Taiwan Stock Exchange (NT$)
Formosa International Hotels Corporation
340
350
-3%
The Ambassador Hotel, Ltd
33.50
34.70
-3%
Tokyo Stock Exchange (JPY)
Nippon Hotel Fund Investment Corporation
145,800
142,100
3%
Japan Hotel and Resort Inc
130,200
128,900
1%
Imperial Hotel, Ltd
1,630
1,610
1%
Return to Headlines
Subscription Information:
You are currently subscribed as $subst('Recip.EmailAddr') to receive emails from our HVS list. You are receiving this email because you have contacted us through our website or through other means. To unsubscribe from future mailings to this list, please send a blank email to: $subst('Email.UnSub').

If you would like to change your preferred email format, change your subscribed email address, or have any comments or suggestions, please contact us at: hvs@hvs.com.

You can also contact us by phone or regular mail:

HVS
Joan Raffetto
369 Willis Avenue
Mineola, NY 11501
Tel: +1 (516) 248-8828 ext. 231
Disclaimer: Information provided above has been gathered from various market sources. HVS has not independently verified the accuracy of the information provided. Interested parties should not rely on the information as statement of facts and are advised to make their own independent checks to verify the information provided. For further information, please feel free to contact HVS Singapore.