Featured in this Asia Pacific Hospitality Newsletter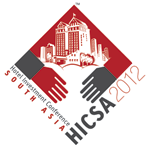 The Sixth Hotel Investment Conference - South Asia (HICSA) 2010 is scheduled for April 7th and 8th, 2010 and is to be hosted at the Grand Hyatt, Mumbai. Over the past five years the conference has played host to 30 global CEO's, 2,200 plus delegates, and has had a wide range of attendees from owners, real estate developers, operators, bankers, architects and consultants. This exclusive event promises to once again line up some of the best known global faces of the hospitality industry including Frits van Paasschen, President & CEO - Starwood Hotels & Resorts, Eric Danziger, President & CEO - Wyndham Hotel Group, Mark Hoplamazian, CEO & President, Hyatt Hotels Corporation, Nakul Anand, Divisional Chief Executive - Hotel Division, ITC, Gamal Aziz, President & CEO - MGM Mirage Hospitality, Gerald Lawless, Executive Chairman - Jumeirah Group, Capt CP Krishnan Nair, Chairman - The Leela Palaces Hotels and Resorts, Raymond Bickson, MD & CEO - Taj Hotels Resorts and Palaces, Martin Rinck, President - Asia Pacific, Hilton Hotels, Henry Gabey, Co-Founder & Co-Chairman - DUET Group, Louis Klein, MD - Real Estate, IREO, New York, Peter Meyer, MD - Pacifica Partners, Michael Evans, EVP Global Development - MGM MIRAGE Hospitality, Richard Solomons, CFO and Head of Commercial Development - IHG. The conference has been regarded by many as the best networking opportunity in the region and a must attend for all associated to the hotel industry.

Click here to view the website | Latest Agenda | View Speakers List | Register Now! | Hotels of The Year Awards
| | |
| --- | --- |
| Make China Hotel Investment Conference (CHIC) 2010 an integral part of your investment game plan for 2010 and beyond! 12–14 May 2010 | Return to Headlines |

Ride on the next wave of opportunities in China's rapidly growing tourism market. Learn where the untapped markets are. Look forward to exciting topics at CHIC 2010 covering opportunities for portfolio investment and exit strategies; domestic hotel development in first-, second- and third-tier cities; investment opportunities in and operating models of upscale, mid-tier or economy hotels; expansion for serviced apartment properties in provincial cities; and insights into best practices for improving and sustaining hotel performance, just to name a few.
Stay ahead of economic trends and gain invaluable insights now. Get involved as experts share their views and ideas, best practices and success stories at this high-powered conference in less than two months.
Register to book your seat now and save US$200!
For a complete programme and to find out who the invited speakers and panelists are, download our brochure now.
The Taj Group of Hotels (Taj) has opened the Skills Certification Centre (SCC), a training hub offering specific hotel training services, at the Taj Samudra in Colombo, Sri Lanka. The centre, the first of its kind in Sri Lanka, will cater for Taj's five properties in Sri Lanka and the Maldives. The SCC is equipped with modern facilities including a model room and model front desk to allow for simulation-based training. Currently, Taj operates more than 80 hotels globally.
According to the Central Bureau of Statistics in Bali, the island welcomed approximately 371,000 international arrivals during the first two months of 2010. International arrivals totalled of 192,000 in February 2010, which reflected a 30% growth as compared to the same month in 2009. China (175%), Taiwan (93%), Australia (64%), the Netherlands (61%) and Russia (28%) formed the top five countries in terms of growth rates. On the other hand, South Korea (26%), Japan (20%) and Malaysia (14%) were the source countries which recorded declines in arrivals as compared to the same month in 2009.
Vinpearl Tourism and Trading Co (Vinpearl), which is listed in Ho Chi Minh City, has announced plans to raise approximately US$93 million in the second quarter of 2010. Among the funds, Vinpearl targets to allocate approximately US$41 million to fund its development projects including Royal City, Green City and the Vinpearland ecological tourism resort. In 2009, Vinpearl recorded total revenue of more than US$25 million, with an after-tax profit of US$3.2 million.
The four-star 444-key Rendezvous Hotel Kuala Lumpur, which forms part of the US$75 million Taragon Puteri Kuala Lumpur development in Changkat Thambi Dollah, is envisaged to commence operations by July 2010. According to the management, the hotel is expected to record an occupancy rate of between 55% and 60% and an average rate of approximately US$80 in its first year of operations. The hotel will be managed under a 12-year plus six-year extension lease.
European real estate management firm AXA Real Estate Investment Managers (AXA) has entered into an agreement with The Sumitomo Trust and Banking Co Ltd (Sumitomo) to jointly set up an investment fund for Japanese real estate. The proposed fund is likely to be managed by AXA while Sumitomo's subsidiary, STB Real Estate Investment Management Co Ltd, will provide asset management services. The fund targets to raise approximately US$528 million during the launch.
Absolute Share Price Performance, as at 2 April 2010
Closing Share Price as at
2 Apr 2010
26 Mar 2010
% Change
Australia Stock Exchange (ASX)
Amalgamated Holdings Limited
5.70
5.70
–
General Property Group
0.59
0.57
4%
Mirvac Group
1.46
1.46
–
Ocean Capital Limited
0.26
0.26
–
Thakral Holdings Group
0.37
0.37
-1%
Living and Leisure Australia Group
0.025
0.031
-19%
Bangkok Stock Exchange (THB)
Central Plaza Hotel Public Co Ltd
4.14
4.14
–
Dusit Thani Public Co Ltd
27.50
27.25
1%
The Erawan Group Public Co Ltd
2.36
2.38
-1%
Grande Asset Hotels and Property Public Co Ltd
1.28
1.35
-5%
Laguna Resorts & Hotel Public Co Ltd
38.50
38.75
-1%
Minor International Public Co Ltd
11.00
10.90
1%
China Shanghai Stock Exchange (RMB)
Shanghai Jinjiang International Hotels Development
28.89
27.96
3%
Beijing Capital Tourism Co Ltd
22.25
21.76
2%
Jinling Hotel Corporation Ltd
9.99
9.48
5%
China Shenzhen Stock Exchange (RMB)
Hunan Huatian Great Hotel Co Ltd
11.76
10.90
8%
Guangzhou Dong Fang Hotel Co Ltd
11.42
11.35
1%
Shenzhen Century Plaza Hotel Co Ltd
7.63
7.48
2%
NASDAQ (US$)
Home Inns & Hotels Management Inc
33.98
32.39
5%
Hong Kong Stock Exchange (HK$)
Miramar Hotel & Investment Co Ltd
8.30
8.25
1%
Regal Hotels International Holdings Ltd
3.13
3.06
2%
Sino Hotels Holdings Ltd
2.30
2.30
–
The Hong Kong & Shanghai Hotels Ltd
12.06
11.80
2%
Korea Exchange (KRW)
The Shilla
22,400
23,000
-3%
Singapore Stock Exchange (S$)
Amara Holdings Ltd
0.50
0.51
-2%
ART Management Limited
1.24
1.26
-2%
Banyan Tree Holdings Limited
0.75
0.77
-3%
CDL HTrust
1.84
1.76
5%
Hotel Grand Central Ltd
0.84
0.84
–
Hotel Properties Ltd
2.30
2.23
3%
Mandarin Oriental International Ltd (US$)
1.40
1.42
-1%
Pan Pacific Hotels Group Limited
1.59
1.58
1%
Shangri-La Asia Limited (HK$)
15.02
14.82
1%
Stamford Land Corporation Ltd
0.52
0.46
13%
Taiwan Stock Exchange (NT$)
Formosa International Hotels Corporation
350
348
1%
The Ambassador Hotel, Ltd
34.90
35.70
-2%
Tokyo Stock Exchange (JPY)
Nippon Hotel Fund Investment Corporation
142,500
150,200
-5%
Japan Hotel and Resort Inc
147,600
129,400
14%
Imperial Hotel, Ltd
1,800
1,807
0%
Return to Headlines
Subscription Information:
You are currently subscribed as $subst('Recip.EmailAddr') to receive emails from our HVS list. You are receiving this email because you have contacted us through our website or through other means. To unsubscribe from future mailings to this list, please send a blank email to: $subst('Email.UnSub').

If you would like to change your preferred email format, change your subscribed email address, or have any comments or suggestions, please contact us at: hvs@hvs.com.

You can also contact us by phone or regular mail:

HVS
Joan Raffetto
369 Willis Avenue
Mineola, NY 11501
Tel: +1 (516) 248-8828 ext. 231
Disclaimer: Information provided above has been gathered from various market sources. HVS has not independently verified the accuracy of the information provided. Interested parties should not rely on the information as statement of facts and are advised to make their own independent checks to verify the information provided. For further information, please feel free to contact HVS Singapore.