Sign up to automatically receive HVS mailings
| | | |
| --- | --- | --- |
| | Featured in this Asia Pacific Hospitality Newsletter - Week Ending 6 March 2009 | |


The Singapore Tourism Board (STB) has announced a decline in tourist arrivals to Singapore by 13% in January 2009 to approximately 771,000 visitors compared to around 885,000 visitors in January 2008. In addition, hotel revenue has also decreased by around 30% with hotel occupancy rates down to 67% in January 2009 against 85% during the same period in 2008. Amidst the current global recession, the STB anticipates tourist income for 2009 to be approximately US$7.8 billion to US$8.1 billion compared to US$9.6 billion in 2008. Correspondingly, tourist arrivals are expected to fall to nine million to 9.5 million in 2009 compared to 10.1 million in 2008.

Hong Kong's Shangri-La Hotels and Resorts (Shangri-La) opened its first luxury hotel in Tokyo, Japan, despite the country facing its worst economic crisis in decades. Located next to Tokyo station, the Shangri-La Hotel, Tokyo occupies the top 11 floors of the 37-storey Marunouchi Trust Tower Main Building and offers magnificent views of Tokyo's prime locations, including the Imperial Palace and Tokyo Bay. The 202-key hotel features its signature 'Chi' spa, three food and beverage outlets, including Italian and Japanese restaurants and a lobby lounge, a wedding chapel and a ballroom.

Japan and Vietnam held a successful seminar on tourism cooperation in Nha Trang in the southern Khanh Hoa Province of Vietnam on 27 February 2009. The seminar, which was co-hosted by the Vietnam National Administration of Tourism (VNAT), Vietnam Airlines (VA) and Japan Association of Travel Agents (JATA), seeks to develop an action plan on a tourism development programme to bring visitors to the two countries in 2009. In addition, the VNAT and VA also revealed their promotional and advertising campaigns for international visitors to Vietnam, especially Japanese visitors at the seminar.

The 51-room Luxx XL Hotel, which is located near the shopping district of Soi Langsuan, will open in Bangkok, Thailand, by April 2009. The hotel, which is targeting travellers between 21 years and 55 years of age and mid- to high-level business travellers, is the second Luxx hotel in the city. According to its owner, the hotel is expected to record an occupancy of 55% by the middle of 2009, improving to 75% by end of the year. The hotel was built at a cost of approximately US$5.6 million (excluding land costs).

The Singapore Tourism Board (STB) has announced that the levy imposed on hotels during the Formula One event will be reduced to four days, 24 September to 27 September, from the original five days due to the current economic condition. The rates of the levy will remain unchanged at 30% of rooms revenue for the 13 trackside hotels and 20% of rooms revenue for all other hotels. In 2008, the Formula One event recorded approximately US$109 million in revenue and welcomed more than 40,000 visitors.

We are pleased to introduce a Master Series at the China Hotel Investment Summit (CHIS) 2009, an educational programme that focusses on two critical issues of concern to investors, owners, financiers and other stakeholders – Hotel Financing and Hotel Asset Management. Given the global credit meltdown, the approach to financing hotel investments and developments will be transformed. Asset Management is another top priority for most of us. In the face of deteriorating trading performance, asset managers, owners, operators and stakeholders are taking no chances in protecting hotel cashflows and underlying asset values.

There are many more specialised topics which will be debated at CHIS 2009, covering other hospitality asset classes including Serviced Apartments, Golf Courses, Residential and Fractional Ownership; Environmental Sustainability Solutions for Hotels and Resorts; Budget Business Model; Managing Human Capital; and others.

Join us at the upcoming 5th annual (CHIS) 2009 and learn from the best which promises to be an insightful experience for participants.

The CHIS will be held at the Grand Hyatt Shanghai from 22 to 24 April 2009.

For more information and queries, please contact:

Adeline Phua
HVS
Tel: +65 62934415 Ext 17
Fax: +65 62935426
Email: aphua@hvs.com or chis@chinahotelsummit.com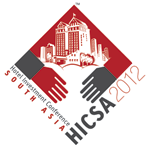 Mumbai is gearing up for the biggest Hotel Investment conference of 2009. HICSA - The Fifth Hotel Investment Conference - South Asia (HICSA) 2009 is scheduled for April 1st and 2nd and is to be hosted at the Grand Hyatt, Mumbai. This year brings a special treat for the industry's stakeholders in the form of Global CEOs who will be speaking across a host of pertinent subjects. HICSA 2009 continues to evolve as the epicenter of business strategy for South Asia's hospitality industry.

Travel & Tourism have taken a beating in India over the last few months. The 26/11 attacks caused severe distress to the already bleeding industry in late 2008. While the resilience and grit of the industry is tested in the months ahead, HICSA will provide the platform for discussion and debate to the who's who of the Hospitality world. A confluence of Hotel owners, operators, brands, development teams, bankers, architectural & design firms, private equity players, consultants and other industry experts is sure to make this 2 day event a strategic center for the formulation of the industry's path ahead. Notable speakers at HICSA 2009 will include John Gabriel Peres – President & CEO, Movenpick Hotels & Resorts, Arne Sorenson - EVP, CFO and President of Continental European Lodging, Marriott International, Gamal Aziz - President and Chief Executive Officer, MGM MIRAGE Hospitality, Meinhard Huck – President, Swissotel Hotels & Resort, Gerald F. Lawless - Executive Chairman, Jumeirah Group, Dr. Naresh Trehan - Chairman and Managing Director, Global Health and Jay H Shah – CEO, Hersha Hospitality Trust.

HICSA 2009 is set to offer more opportunities for business meeting and networking than ever before with the advent of HICSA Live Wire. This powerful online tool would allow all delegates at HICSA 2009 to search and contact other registered delegates for facilitating meetings to their mutual benefit.

The first ever HICSA Hotels of the Year Awards – 2009 have been instituted to acknowledge outstanding new hotel developments in the last one year in the South Asian region. The awards will be conferred upon for two main categories:
Best Luxury / Upscale Hotel
Best Mid Market / Budget Hotel
Some of the early nominations received are already setting the stage for a healthy competition and the best hotel of the year - across both categories – is certain to be an excellent product with an exceptional service culture.

For further information, visit www.hicsaconference.com or contact HICSA@HVS.com.
HICSA Home | Agenda | Speakers | Registration | Hotel Security Summit
Absolute Share Price Performance, as at 6 March 2009
Closing Share Price as at
6 March 2009
27 February 2009
% Change
Australia Stock Exchange (ASX)
Amalgamated Holdings
4.24
4.46
-5%
General Property Group
0.25
0.47
-47%
Mirvac Group
0.72
0.85
-15%
Ocean Capital Limited
0.30
0.30
–
Thakral Holdings Group
0.30
0.35
-14%
Living and Leisure Australia Group
0.02
0.03
-33%
Bangkok Stock Exchange (THB)
Central Plaza Hotel Public Co Ltd
3.08
3.10
-1%
Dusit Thani Public Co Ltd
19.90
20.10
-1%
The Erawan Group Public Limited
1.29
1.27
2%
Grande Asset Development
1.60
1.60
–
Laguna Resorts & Hotel Public Co Ltd
23.80
23.70
0%
Minor International PCL
6.40
7.10
-10%
Hong Kong Stock Exchange (HK$)
Miramar Hotel International Ltd
5.01
5.20
-4%
Regal Hotels International Holdings Ltd
1.41
1.71
-18%
Sino Hotels Holdings Ltd
2.60
2.60
–
The Hong Kong & Shanghai Hotels Ltd
4.60
4.68
-2%
Singapore Stock Exchange (S$)
Amara Holdings Ltd
0.20
0.22
-9%
ART Management Pte Ltd
0.36
0.36
–
Banyan Tree Holdings Limited
0.37
0.40
-8%
CDL HTrust
0.45
0.51
-13%
Hotel Grand Central Ltd
0.50
0.50
–
Hotel Plaza Ltd
0.99
1.04
-5%
Hotel Properties Ltd
0.87
0.89
-2%
Mandarin Oriental International Ltd (US$)
0.69
0.65
6%
Shangri-La Asia Ltd
8.38
8.00
5%
Stamford Land
0.19
0.21
-10%
Return to Headlines
Disclaimer: Information provided above has been gathered from various market sources. HVS has not independently verified the accuracy of the information provided. Interested parties should not rely on the information as statement of facts and are advised to make their own independent checks to verify the information provided. For further information, please feel free to contact HVS Singapore.