Sign up to automatically receive HVS mailings
| | | |
| --- | --- | --- |
| | Featured in this Asia Pacific Hospitality Newsletter - Week Ending 20 February 2009 | |


The French Accor group's Sofitel Hotels (Sofitel) has launched two new brands, namely SO by Sofitel and Sofitel Legend, to cater to different hotel guest needs and desires. The SO by Sofitel is positioned to be comfortable and trendy to attract the younger age group, while Sofitel Legend is expected to be a top luxury brand. According to market sources, Sofitel has closed some hotels which were seen as incompatible with the new brands. As such, Sofitel currently has 150 hotels, compared to 206 hotels in 2007.
Genting International Announces Plans To Invest Another
US$386 Million In Singapore's Resorts World At Sentosa
Return to Headlines

Genting International has announced plans to invest another US$386 million in Resorts World at Sentosa, increasing its investment in the integrated resort (IR) from approximately US$3.9 billion previously to approximately US$4.3 billion. According to Genting International, the increased investment is expected to be supported by future operating cashflows when the IR opens in the first quarter of 2010. The additional investment incurred was due mainly to changes in design and architecture of the IR to enhance the entertainment facilities, including the casino and Universal Studios Singapore. The IR is expected to open four hotels, the casino, Le Vie Theatre, a 7,300-seat ballroom and Universal Studios Singapore in the first phase. Similarly, Las Vegas Sands Corporation's IR, Marina Bay Sands, had increased the development budget from US$3.6 billion to US$4.5 billion.

Mr Stanley Yen, President of the Landis Hotels and Resorts Group, has envisaged the demolition of Songshan Airport in the future to make way for the development of a modern town and recreational area akin to Tokyo Midtown and New York City's Central Park, respectively. With the elimination of height restrictions of buildings in the vicinity upon the demolition of the airport, Mr Yen added that the existing structures can be integrated and developed into skyscrapers with lush landscaping. He also envisaged that all flight services will be concentrated at Taiwan Taoyuan International Airport, which will be connected to downtown Taipei by mass rapid transit (MRT) lines which are currently under construction. This vision is aimed at taking Taiwan's tourism industry to the next level.

JAL Hotels Co Ltd (JAL Hotels) has announced that Hotel Nikko Saigon, the second Hotel Nikko in Vietnam, is scheduled to open in Ho Chi Minh City in 2011. Envisaged to offer 335 guestrooms, the 25-storey hotel will form part of the Royal Centre commercial development. The hotel is expected to feature a variety of food and beverage outlets including Japanese and Chinese, meeting facilities, a spa and a fitness centre. According to JAL Hotels, the hotel is positioned to serve both business and leisure travellers.

The global financial meltdown has adversely impacted the Indian tourism industry. According to the Ministry of Tourism, data of Foreign Tourist Arrivals (FTAs) revealed that during the month of January 2009 FTAs reached 0.49 million compared to 0.59 million in January 2008 and 0.52 million in December 2008. Foreign Exchange Earnings (FEEs) were recorded at US$941 million during the month of January 2009 compared to US$1.4 billion in January 2008. The slowdown in FEEs growth rate was attributed to exchange rate variation and slower growth rate of FTAs.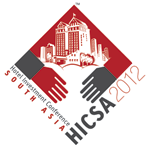 Mumbai is gearing up for the biggest Hotel Investment conference of 2009. HICSA - The Fifth Hotel Investment Conference - South Asia (HICSA) 2009 is scheduled for April 1st and 2nd and is to be hosted at the Grand Hyatt, Mumbai. This year brings a special treat for the industry's stakeholders in the form of seventeen Global CEOs who will be speaking across a host of pertinent subjects. HICSA 2009 continues to evolve as the epicenter of business strategy for South Asia's hospitality industry.

Travel & Tourism have taken a beating in India over the last few months. The 26/11 attacks caused severe distress to the already bleeding industry in late 2008. While the resilience and grit of the industry is tested in the months ahead, HICSA will provide the platform for discussion and debate to the who's who of the Hospitality world. A confluence of Hotel owners, operators, brands, development teams, bankers, architectural & design firms, private equity players, consultants and other industry experts is sure to make this 2 day event a strategic center for the formulation of the industry's path ahead. Notable speakers at HICSA 2009 will include John Gabriel Peres – President & CEO, Movenpick Hotels & Resorts, Arne Sorenson - EVP, CFO and President of Continental European Lodging, Marriott International, Gamal Aziz - President and Chief Executive Officer, MGM MIRAGE Hospitality, Meinhard Huck – President, Swissotel Hotels & Resort, Gerald F. Lawless - Executive Chairman, Jumeirah Group, Dr. Naresh Trehan - Chairman and Managing Director, Global Health, Thomas F. Hewitt - Chief Executive Officer and Director, Interstate Hotels and Resorts, Jay H Shah – CEO, Hersha Hospitality Trust and Peter Gowers – Chief Executive, Asia Pacific, Intercontinental Hotel Group.

HICSA 2009 is set to offer more opportunities for business meeting and networking than ever before with the advent of HICSA Live Wire. This powerful online portal will give the HICSA 2009 delegates the ability to do the deals and meet the most influential decision makers by facilitating meetings with other delegates, speakers or sponsors via the live networking tool.

HVS will also be announcing the first ever HICSA Hotels of the Year Awards – 2009. These awards have been instituted to acknowledge outstanding new hotel developments in the last one year in the South Asia region. The awards will be conferred upon for two main categories:
Best Luxury / Upscale Hotel
Best Mid Market / Budget Hotel
Some of the early nominations received are already setting the stage for a healthy competition and the best hotel of the year - across both categories – is certain to be an excellent product with an exceptional service culture.

For further information, visit www.hicsaconference.com or contact HVS India at +91 124 461 6000.
HICSA Home | Agenda | Speakers | Registration | Accommodation | Partners
Absolute Share Price Performance, as at 20 February 2009
Closing Share Price as at
20 February 2009
13 February 2009
% Change
Australia Stock Exchange (ASX)
Amalgamated Holdings
4.60
4.45
3%
General Property Group
0.52
0.54
-4%
Mirvac Group
0.87
1.01
-14%
Ocean Capital Limited
0.30
0.30
–
Thakral Holdings Group
0.40
0.41
-2%
Living and Leisure Australia Group
0.02
0.02
5%
Bangkok Stock Exchange (THB)
Central Plaza Hotel Public Co Ltd
3.16
3.14
1%
Dusit Thani Public Co Ltd
21.00
20.10
4%
The Erawan Group Public Limited
1.35
1.32
2%
Grande Asset Development
1.60
2.18
-27%
Laguna Resorts & Hotel Public Co Ltd
24.20
24.30
–
Minor International PCL
7.20
7.40
-3%
Hong Kong Stock Exchange (HK$)
Miramar Hotel International Ltd
5.22
5.40
-3%
Regal Hotels International Holdings Ltd
1.82
1.91
-5%
Sino Hotels Holdings Ltd
2.60
2.75
-5%
The Hong Kong & Shanghai Hotels Ltd
4.87
5.23
-7%
Singapore Stock Exchange (S$)
Amara Holdings Ltd
0.22
0.23
-4%
ART Management Pte Ltd
0.39
0.47
-17%
Banyan Tree Holdings Limited
0.38
0.42
-10%
CDL HTrust
0.50
0.55
-9%
Hotel Grand Central Ltd
0.50
0.52
-4%
Hotel Plaza Ltd
1.06
1.16
-9%
Hotel Properties Ltd
0.96
1.04
-8%
Mandarin Oriental International Ltd (US$)
0.80
0.84
-4%
Shangri-La Asia Ltd
8.48
8.70
-3%
Stamford Land
0.23
0.26
-12%
Return to Headlines
Disclaimer: Information provided above has been gathered from various market sources. HVS has not independently verified the accuracy of the information provided. Interested parties should not rely on the information as statement of facts and are advised to make their own independent checks to verify the information provided. For further information, please feel free to contact HVS Singapore.