Sign up to automatically receive HVS mailings
Featured in this Asia Pacific Hospitality Newsletter - Week Ending 4 December 2009

The Most Influential Hotel Investment Conference in China. Register by 14 February 2010 and save US$400.

Meet the key players. Tap into the latest industry trends and economic insights. Learn of new business opportunities and strategies that would help you stay on top of your businesses. CHIC provides a platform to make deals in the region and China with leading developers and investors. The event stimulates the exchange of ideas and best practices and foster new partnerships.

CHIC connects over 500 industry participants around the world and China annually. The networking functions organised during the Conference are unrivalled, with quality receptions and unhurried lunches to ensure that you get the most out of the event. Notable speakers are lining up, CHIC 2010 is here to facilitate, inspire and make a difference for you.

Click here to view the website. Register now.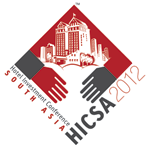 The Sixth Hotel Investment Conference - South Asia (HICSA) 2010 is scheduled for April 7th and 8th, 2010 and is to be hosted at the Grand Hyatt, Mumbai. Over the past five years the conference has played host to 30 global CEO's, 2,200 plus delegates, and has had a wide range of attendees from owners, real estate developers, operators, bankers, architects and consultants. This exclusive event promises to once again line up some of the best known global faces of the hospitality industry including Frits van Paasschen, President & CEO - Starwood Hotels & Resorts, Eric Danziger, President & CEO - Wyndham Worldwide, Mark Hoplamazian, CEO & President, Hyatt Hotels Corporation, Nakul Anand, Divisional Chief Executive - Hotel Division, ITC, Gamal Aziz, President & CEO - MGM Mirage Hospitality, Gerald Lawless, Executive Chairman - Jumeirah Group, Capt CP Krishnan Nair, Chairman - The Leela Palaces Hotels and Resorts, Raymond Bickson, MD & CEO - Taj Hotels Resorts and Palaces, Martin Rinck, President - Asia Pacific, Hilton Hotels. The conference has been regarded by many as the best networking opportunity in the region and a must attend for all associated to the hotel industry.

Click here to view the website | Latest Agenda | View Speakers List | Register Now!
HNA Group (HNA), a state-owned conglomerate with businesses ranging from aviation to hotels and property, is currently under talks to acquire an 85% stake from US-based Leo Investment in two uncompleted hotel towers in Luwan District, Shanghai, China. The two hotels, which were originally planned to be managed by Jumeirah and Hilton, are nearing completion and the deal is reported to be worth approximately US$585 million. The remaining 15% stake in the development is owned by Shui On Private Group.
Hyatt Hotels and Resorts (Hyatt) has announced the opening of the 491-key Grand Hyatt Shenzhen in southern China, which forms part of the mixed-use development, City Crossing. Located along Bao An Nan Road in Luohu District, the hotel is housed in a landmark 38-storey crested building. In addition, the hotel is located five minutes' drive from the Hong Kong border and ten minutes' drive from Shenzhen Convention and Exhibition Centre. Featuring 491 rooms, the hotel also offers eight food and beverage outlets and approximately 2,800 square metres of meeting facilities.
Relevant authorities in India have moved to possibly remove the statutory requirement which stipulates a three-year lock-in period for developers and foreign investors in its real estate market. This ruling was meant to curb speculative activities in the market when it was introduced but, according to developers and investors, it has been stifling investments in the country. In addition, foreign investments in the Indian real estate market are also subject to requirements pertaining to capitalisation norms and minimum area to be developed.
| | |
| --- | --- |
| International Arrivals To Vietnam Decline By 12% In Year-To-Date November 2009 | Return to Headlines |
According to the General Statistics Office of Vietnam, the number of international arrivals to Vietnam recorded 3.4 million in the first 11 months of 2009, reflecting a 12% decline from the same period in 2008. In terms of tourism revenue, the authorities are forecasting a 70%, or approximately US$40 billion, decline for full-year 2009 as compared to 2008. Currently, Vietnam's travel and tourism industry generates approximately 5% of the country's gross domestic product and employs 10% of the labour force in the service sector.
Absolute Share Price Performance, as at 4 December 2009
Closing Share Price as at
4 Dec 2009
27 Nov 2009
% Change
Australia Stock Exchange (ASX)
Amalgamated Holdings Limited
5.86
5.58
5%
General Property Group
0.58
0.58
–
Mirvac Group
1.43
1.51
-5%
Ocean Capital Limited
0.37
0.37
–
Thakral Holdings Group
0.36
0.38
-4%
Living and Leisure Australia Group
0.029
0.031
-6%
Bangkok Stock Exchange (THB)
Central Plaza Hotel Public Co Ltd
4.16
4.08
2%
Dusit Thani Public Co Ltd
28.00
29.75
-6%
The Erawan Group Public Co Ltd
2.32
2.36
-2%
Grande Asset Hotels and Property Public Co Ltd
1.33
1.32
1%
Laguna Resorts & Hotel Public Co Ltd
42.75
43.00
-1%
Minor International Public Co Ltd
10.90
10.40
5%
China Shanghai Stock Exchange (RMB)
Shanghai Jinjiang International Hotels Development
21.64
21.40
1%
Beijing Capital Tourism Co Ltd
22.72
20.73
10%
Jinling Hotel Corporation Ltd
8.86
8.19
8%
China Shenzhen Stock Exchange (RMB)
Hunan Huatian Great Hotel Co Ltd
8.82
8.14
8%
Guangzhou Dong Fang Hotel Co Ltd
8.46
8.15
4%
Shenzhen Century Plaza Hotel Co Ltd
7.45
7.11
5%
NASDAQ (US$)
Home Inns & Hotels Management Inc
37.93
33.53
13%
Hong Kong Stock Exchange (HK$)
Miramar Hotel & Investment Co Ltd
8.41
8.35
1%
Regal Hotels International Holdings Ltd
3.18
3.11
2%
Sino Hotels Holdings Ltd
2.38
2.36
1%
The Hong Kong & Shanghai Hotels Ltd
11.22
11.50
-2%
Korea Exchange (KRW)
The Shilla
19,050
18,700
2%
Singapore Stock Exchange (S$)
Amara Holdings Ltd
0.51
0.50
2%
ART Management Limited
1.16
1.08
7%
Banyan Tree Holdings Limited
0.75
0.73
3%
CDL HTrust
1.65
1.50
10%
Hotel Grand Central Ltd
0.70
0.68
3%
Hotel Properties Ltd
2.09
2.08
0%
Mandarin Oriental International Ltd (US$)
1.25
1.27
-2%
Pan Pacific Hotels Group Limited
1.46
1.47
-1%
Shangri-La Asia Limited (HK$)
13.98
14.10
-1%
Stamford Land Corporation Ltd
0.41
0.41
–
Taiwan Stock Exchange (NT$)
Formosa International Hotels Corporation
397
405
-2%
The Ambassador Hotel, Ltd
35.75
35.45
1%
Tokyo Stock Exchange (JPY)
Nippon Hotel Fund Investment Corporation
144,200
129,900
11%
Japan Hotel and Resort Inc
120,200
113,600
6%
Imperial Hotel, Ltd
1,659
1,675
-1%
Return to Headlines
Disclaimer: Information provided above has been gathered from various market sources. HVS has not independently verified the accuracy of the information provided. Interested parties should not rely on the information as statement of facts and are advised to make their own independent checks to verify the information provided. For further information, please feel free to contact HVS Singapore.