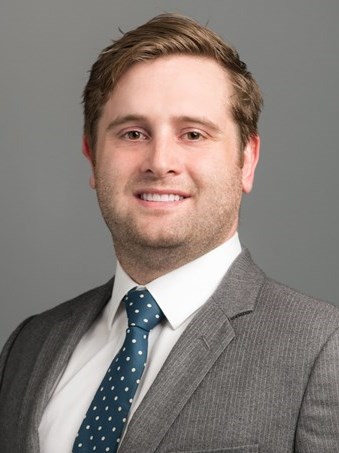 As expected, hotel transaction volume fell to a historic low during the peak of the Great Recession in late 2009, a drop that began roughly 24 months earlier at the end of 2007. Similar to the rebound in performance, transaction activity among economy hotels recovered rapidly, but soon declined as investors shifted their focus to midscale and upscale hotels, which recovered more slowly from the recession. The dynamic between limited-service and full-service hotels reflected a similar pattern, with limited-service properties experiencing a much faster recovery than their full-service counterparts. When digging deeper into the differences between limited-service and full-service transaction volume, which were nearly equal at the beginning of 2010, we notice a stark difference over the last decade.
While the transaction volume for full-service hotels was three times higher in Q4 2019 than it was in Q4 2009, transaction volume among limited-service hotels was more than seven times higher over the same period. Some of this difference can be attributed to the number of limited-service hotels in the country far exceeding the number of full-service hotels, but it also represents a shift in investor sentiment that will continue to have an impact on transaction activity in the future. With comparatively few full-service hotels constructed in recent years, many of the existing full-service hotels exceeding 10 or 20 years in age, and the lower margins that are inherent with operating a full-service hotel, the potential upside for a buyer is significantly less than it would be for a well-positioned limited-service asset. The substantial increase in limited-service hotel transaction also follows the trend of what has been built over the last decade, what new brands have been introduced by the major hotel chains, and the types of assets that travelers have been seeking in recent years. Overall, since the Great Recession, transaction volume has followed a generally positive trend but has remained well below the peak, which was realized in 2007.
Limited-Service vs. Full-Service Number of Transactions

Source: RCA
Economy, Midscale, and Upscale Number of Transactions

Source: RCA
Looking forward to 2020, transaction activity is anticipated to remain strong in the first half of the year before slowing as the presidential election in November nears. With an influx of new supply opening in numerous markets in the coming months and the impact of rising labor costs, owners across the country may elect to sell while still benefiting from a strong trailing-twelve-month statement. In the first half of the year, private equity funds may also begin to deploy capital that they have been stockpiling in preparation for a possible recession that has yet to come to fruition. Lastly, rising construction costs are now causing developments that have not yet broken ground to no longer be feasible, and owners could turn to acquiring an existing hotel instead of trying to build a new property while also benefiting from the currently low interest rates.
In conclusion, expect a strong first half of the year in terms of transaction volume but taper expectations during the second half of 2020. Our
HVS Brokerage & Advisory
team is available to assist any asset-, debt-, or equity-related decision you need to make.
Ben Levin is a Director at HVS, overseeing the Southeast region for the HVS Brokerage & Advisory Division. At HVS, Ben has performed hundreds of hotel valuations and studies, ranging from convention center hotels to beachside boutiques. He has extensive relationships with owners, developers, and lenders in the region and brings keen insights into the hotel markets across the Southeast. Prior to joining HVS, Ben held operational roles at the St. Regis Atlanta and the Microtel Inn & Suites in Tuscaloosa, Alabama. This hands-on experience at both mid-market and ultra-luxury hotels, combined with his in-depth consulting experience, enables him to offer clients knowledge on multiple aspects of the hotel business and transaction process, including valuations and analyzing property improvement plans and renovations. Ben graduated summa cum laude from the University of Alabama with a B.S. in Restaurant and Hospitality Management. Please contact Ben at