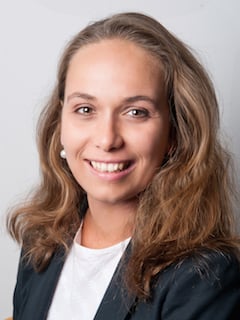 The last year marked a true consolidation of the serviced apartment industry, which has now found its place within the accommodation sector and in the investor community. This year's article includes the latest announcements in the sector, analyses the different operating models used within the industry through the review of the 2018 survey results, and looks at the future pipeline as well as the latest investment transactions in the market.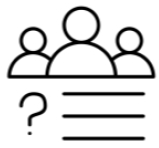 HVS has conducted a survey to observe and understand the shift in trends in terms of the different operating structures and models used within the sector. The results show a real strengthening of the use of management agreements and the rise of franchises, providing operators with more flexible structures that enable the current expansion needs of brands and reduce the operator's risks. The results also give us no doubt that serviced apartment operating models and structures are increasingly moving towards the hotel sector.

Hotel operators are keeping an eye on the rising competition and the serviced apartment sector is getting more and more crowded. Brands are benefiting from complete makeovers, being repositioned and new trendy concepts are emerging, such as Cuckooz Nest with its fusion of coworking spaces with childcare, and Cotels 7Zero1 fitness-focused serviced apartments.

In terms of branded extended-stay product, yet another hotel group is jumping on the serviced apartments bandwagon, demonstrating the growing interest of hotel groups in this product type. Yotel has announced the arrival of Yotelpad, compact homes with clever design and smart technology, with already five deals signed. Others are adding new brands to their serviced apartment portfolio: Staycity has announced a premium brand, Wilde Aparthotels.

The European serviced apartment pipeline has boomed compared to last year, approaching 20,000 units over the next five years. This is nearly double compared to last year's article, and thus it is safe to say that investors and developers see true potential in the sector. Brands are looking into consolidating their presence in those markets where they are already present, as well as expanding into new locations. The focus is not only on Western Europe; interest is starting to be shown in Central and Eastern Europe, in countries such as Austria and Poland, where further potential in the market can be found.
There have been a limited number of serviced apartment transactions and there is relatively little transparency in terms of sales prices. However, recent transactions such as the acquisition of SACO by Brookfield are thought to result in an increase in awareness, security and transparency for the sector, as serviced apartments are starting to be perceived as an investor-friendly asset class.
We would like to thank all of the survey participants for their generous input into the study. Your opinions and experiences are crucial in facilitating understanding of this thriving sector. We urge more operators in the sector to recognise the value of sharing data to enable serviced apartments to gain more attention from potential investors.
Much has been announced in terms of product and brand expansion in the past year; we take a look at what has actually materialised.

Industry Highlights and Announcements
Adagio
has taken a breath of fresh air for the occasion of its tenth anniversary in November 2017. The brand has undergone an image makeover and redefined its offer, with the objective of creating a more modern and dynamic identity. This new concept, called The Circle, will be implemented this year in 20 aparthotels across 64 establishments to be renovated over three years. With millennial guests in mind, the common areas have been rethought offering new concepts such as welcome areas that will be turned into a table d'hôte, shared kitchens, co-working spaces, a delicatessen, a library of objects where customers can borrow several objects to personalise their rooms and a world map display board where guests can take a selfie and leave it on the map to share their experiences. In addition, Adagio's new concept,
Co-Living by Adagio
, is aimed at guests travelling in larger groups. This concept includes shared common spaces to enhance the guest experience, with a living room and shared kitchen. Each common area is to be shared by four to six guest rooms, designed for a maximum of 12 people.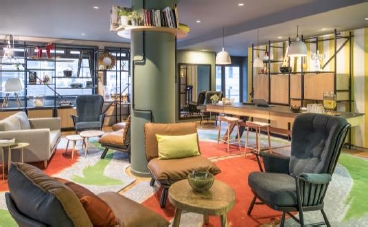 Supercity, the aparthotel operator, has also announced a new company branding and a fresh look for its website. This brand update is thought to greater reflect the company's personality and prepares the brand for its future. Also this year, Go Native has rebranded as Native, as it focuses on product innovation and continues its expansion across the UK and Europe.

New Brands and Concepts
Staycity has announced its new premium brand,
Wilde Aparthotels by Staycity
, with the name inspired by the Irish poet and playwright Oscar Wilde. Properties will be located in gateway city centres across Europe, the first being London The Strand, which opened in April 2018. Wilde Aparthotels have a clear personality; the design incorporates local touches with an Irish stamp. London will quickly be followed by a Wilde in Edinburgh in 2019, two properties in Berlin in 2019/20 and another in Manchester in 2020.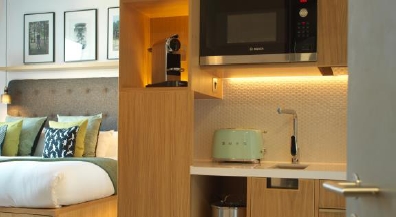 The hotel chain Yotel has announced the launch of its serviced apartment brand,
Yotelpad
. This new concept reinforces the brand's ability to optimise space through clever design and smart technology, creating compact homes known as PADs. The company has already signed deals for five Yotelpad projects in the USA, Europe and the Middle East.
To fight the negative health effects that frequent travelling can incur, Cotels launched
7Zero1
in November 2017, a fitness-focused serviced apartment concept located in Milton Keynes. Cuckooz has recently launched
Cuckooz Nest
, a co-working space with crèche facilities, the first of its kind in London.

Lamington Group has launched
room2
, defined as a new brand of 'hometel' properties. The company defines 'hometel' as a space between home and a hotel, 'a flexible living environment that does not force you to conform to a set of rules'.
Vienna House R.evo
, the new concept by Vienna House hotel group, is a 'tribrid' concept that brings together guest rooms, studios, and friends and family rooms. With zeitgeisty design, laid-back common areas and the sorts of amenities guests appreciate, guests will be able to check in for one night, several months or even for just half a working day. The properties will be located in convenient central locations, the first in Munich, to be followed by other major cities internationally.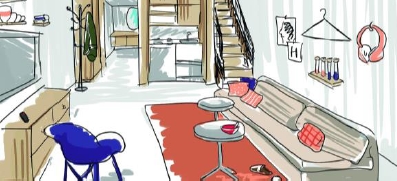 Survey Results
In order to evaluate the relevance and use of the different operating models in the sector, HVS conducted a survey capturing the insights of 16 individual serviced apartment operators with a combined total of circa 100,000 units. We highlight the main findings in the following paragraphs.
Current Market Presence
Unsurprisingly, more than 80% of the operators who participated in the survey are currently present in the UK, closely followed by Germany with a local presence of approximately 50% of the operators under review. These top two markets were followed by The Netherlands, France and Western Europe, where around 30% of the participants had currently one or more properties in operation. It is important to highlight the main markets in which the participants currently operate, as these might have an influence on the type of operating model used.
Product Types and Operating Models
Our survey comprised a variety of operators in the industry who are actively present around the world, but with a strong focus in Europe. These include operators specialised mainly in aparthotels but also in corporate housing (see chart 1). Currently, the majority of operators, when calculated as a total of room inventory, work under management and franchise agreements (see chart 2).
Management agreements are currently the most common operating model for serviced apartments. Management agreements are becoming increasingly popular and more common in the market, owing to the more flexible structure and reduced risk from an operator's perspective.

CHART 1: PRODUCT TYPES FOR OPERATORS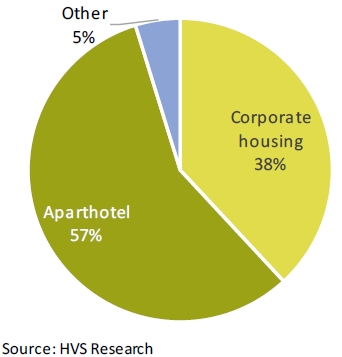 CHART 2: CURRENT OPERATING MODELS IN USE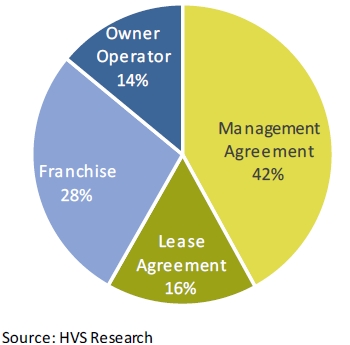 When analysing the results in more detail, we note that the brands with a larger inventory tend to use management agreements over leases, dramatically increasing the use of this operating model in the current inventory. This shift in operating models reflects the growing importance of using more flexible and dynamic operating structures that sustain the rapid expansion needs of brands.
We also analysed the main characteristics and most common structures for the different operating models (see chart 3). We note that these vary broadly depending on each agreement and contract negotiated; however, we have summarised what are considered to be the most common terms and conditions according to the survey respondents.
CHART 3: MOST COMMON TERMS PER OPERATING MODEL

Main Challenges for Operators
When asked about the main challenges of expanding in the sector (see chart 4), operator's perspectives differed slightly to the responses obtained in the HVS 2015 survey, Serviced Apartments: At The Crossroad Between Niche and Mainstream. Currently, operators consider that competing for central sites with hotels is the main challenge they face, while competing for sites with residential was the top challenge in 2015. This demonstrates a shift in perspective and positioning for serviced apartments, now perceived as more comparable to hotels than residential units. The transparency of information in the sector is still a major concern for operators, with access to occupancy, ADR and financial statements still ranking as a top concern on the list.

CHART 4: MAIN CHALLENGES FOR OPERATORS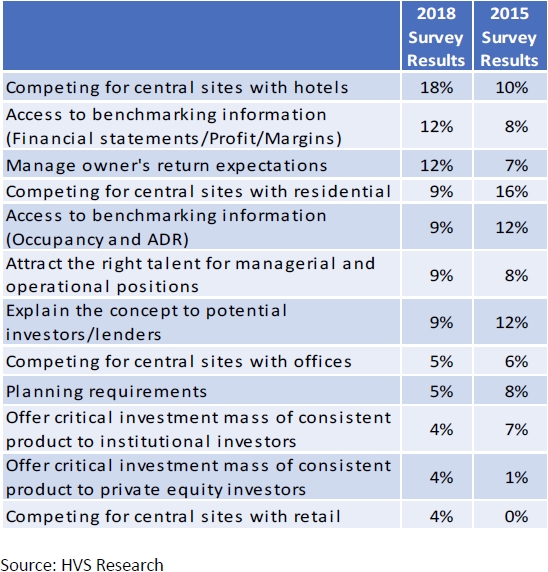 Operators' Wish Lists
The majority of operators have extensive growth plans throughout Europe over the coming years. In regards to locations and markets, the majority of operators would like to consolidate their presence in the main markets they already operate in, such as Germany, the UK and Western Europe. In addition, more than 50% of the respondents are planning to open new properties in markets such as France and The Netherlands, while the USA and Eastern Europe are also starting to appear on their wish lists.
Performance Update
From a sample performance set of the main operators in the market, we make the following comments.

The London serviced apartment market saw an extremely good performance in 2017 compared with 2016. Both average rates and occupancy levels increased, resulting in double-digit RevPAR growth for the market;
The regional UK markets experienced a slight softening in occupancy; however, this was compensated by an increase in average rates, resulting in RevPAR growth in 2017;
The rest of the European markets also achieved relatively strong occupancies and average rates, and therefore registered RevPAR growth in 2017, if more modest than that experienced by London.
European Pipeline
More than 18,000 apartment units currently form the European pipeline for the coming five years (we only disclose the projects that have been publicly announced). This is close to double the amount of developments presented in last year's article, marking a new record for the industry. A relatively small amount (16%) of the pipeline will be opening before the end of the year, more than a quarter should materialise by 2019 (28%), followed by a larger number of openings in 2020 (38%), 13% in 2021 and 6% in 2022. The size of the planned projects varies from 25 to 457 units, with an average of 134 units.
CHART 5: NEW SUPPLY (UNITS) BY COUNTRY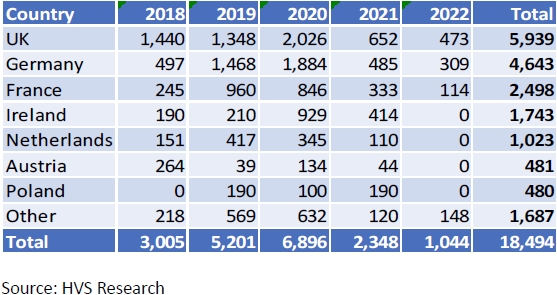 Similarly to last year, the UK and Germany lead the way with 30% and 25% of the total pipeline, respectively (see chart 5). London is the top location for development of serviced apartments in the UK, with just under 40% of the country's pipeline. The capital is followed by the thriving city of Manchester with around 25% of the pipeline. Manchester is the second major centre for businesses, financial and professional services after London, and an attractive leisure destination. In Germany, the main hot spots for serviced apartments are diverse across primary and secondary cities, including Berlin (14%), Hamburg (13%) and Munich (9%). A whole new player has entered the top countries in terms of supply: Poland with almost 500 units in the pipeline. Other more consolidated markets such as Switzerland, which were previously more active have recently lost their leading position.
CHART 6: NEW SUPPLY (UNITS) BY BRAND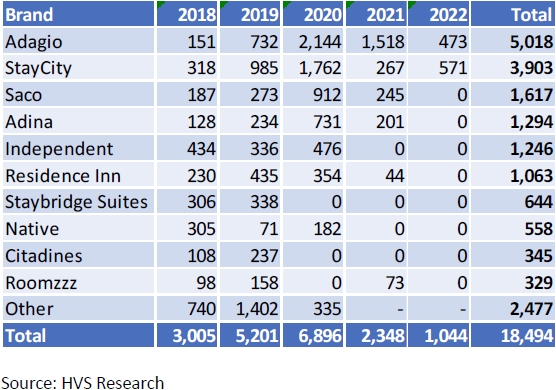 Adagio City Aparthotels, the joint venture launched by Accor Hotels and Pierre & Vacances, is this year's leader accounting for more than 5,000 units, approximately a third of the total pipeline (see chart 6). Staycity is solidifying its position in the UK, Germany, France and Ireland but also opening in new markets such as Italy, with just under 4,000 units to come. Shortly after the completion of the acquisition of SACO by the investment giant Brookfield Asset Management, the future expansion of the brand was announced with more than 1,600 units in the pipeline. Adina also has good representation in the future of the serviced apartments industry, with approximately nine properties in the pipeline in Germany, Denmark and Austria. Last year's leader, Residence Inn by Marriott, is still present in this year's ranking, with around 11 aparthotel projects in Europe, the majority being franchises, allowing a more rapid expansion of the brand.

A more detailed and extensive list of recently opened properties and planned new supply can be found in charts 8 to 10 at the end of this article.

Transactions and Merger & Acquisition Activity
Chart 7 outlines recent, single-asset, serviced apartment transactions in Europe over the last 18 months, which are available in the public domain. Similar to previous years, the investment landscape is represented by developers, operators and institutional investors.

US investment giant Brookfield acquired SACO from Oaktree Capital Management for approximately £430 million. This deal included all the existing properties and the development pipeline of SACO (39 operational assets in the UK and one in Amsterdam) as well as its online operating platform. This transaction is considered to be by far the largest serviced apartment deal in the UK to date and it is thought to be a great example of how serviced apartments are starting to be perceived as a stand-alone, investor-friendly asset class.

Several operators are strengthening their position in those markets where they are already present. Supercity recently acquired a property in Manchester, the fourth in its portfolio located within the UK, while in July 2017 AccorHotels acquired the 130-unit Adagio in Mannheim (a new build) as part of a portfolio deal (not shown in chart 7), the fifth property in its inventory located in Germany. Through the acquisition by Duxton Asset Management of the 130-unit Capri by Fraser Leipzig, the Asian hotel group, Frasers Hospitality, is strengthening its position in Germany, as this will be its fourth property in the country after Berlin, Frankfurt and Hamburg.

On a separate note, Forenom, the Nordic region's leading corporate housing provider, has acquired the HotelHome business from the rental housing provider SATO Group. As part of the transaction, 195 furnished apartments and six employees from Sato transferred to Forenom in February 2018. The HotelHome buildings will remain under Sato's ownership and will be rented by Forenom under long-term leases. This provides Forenom with new locations in areas of high demand such as Helsinki, and strengthens the company's position in the Nordic countries. This deal was followed by the acquisition of the Swedish operator StayAt, which accounts for 700 accommodation units in Stockholm, Malmö and Lund.
CHART 7: RECENT SINGLE-ASSET TRANSACTIONS ACROSS EUROPE (€)

Conclusions – This Year's Takeaways
The sector's performance has further experienced impressive growth in 2017, with increases in RevPAR not only in London but also in the UK regions and across the rest of Europe. This continued positive trend demonstrates the increased demand and need for this product type, resulting in increased interest from investors in this real estate asset class. Regarding new supply, the pipeline has nearly doubled, with investors and operators showing more interest in Eastern Europe, including countries such as Austria, Poland and Hungary. In addition, the survey results confirm that this sector is diverging more and more towards the hotel sector, with an increasingly similar product type and increased use of similar structures and operating models.
CHART 8: NEW SUPPLY PIPELINE ACROSS EUROPE – 2018-2022 OPENINGS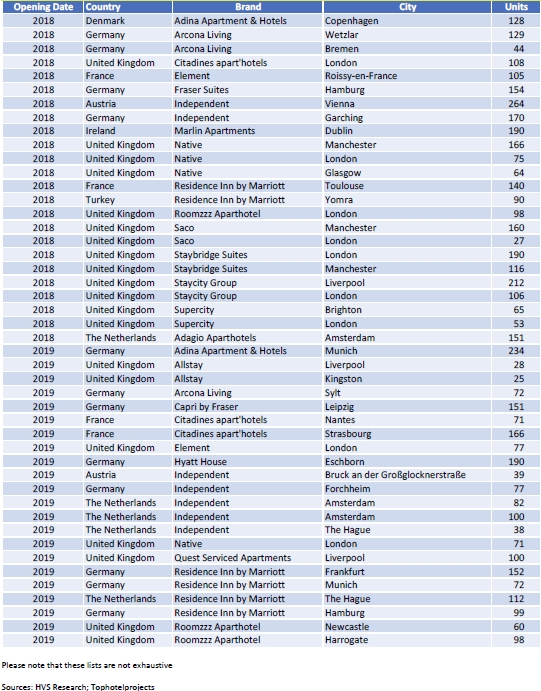 CHART 9: NEW SUPPLY PIPELINE ACROSS EUROPE – 2018-2022 OPENINGS (CONTINUED)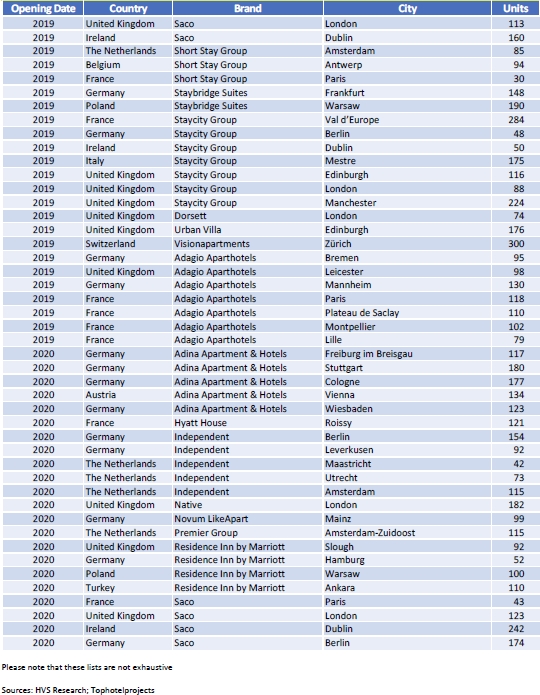 CHART 10: NEW SUPPLY PIPELINE ACROSS EUROPE – 2018-2022 OPENINGS (CONTINUED)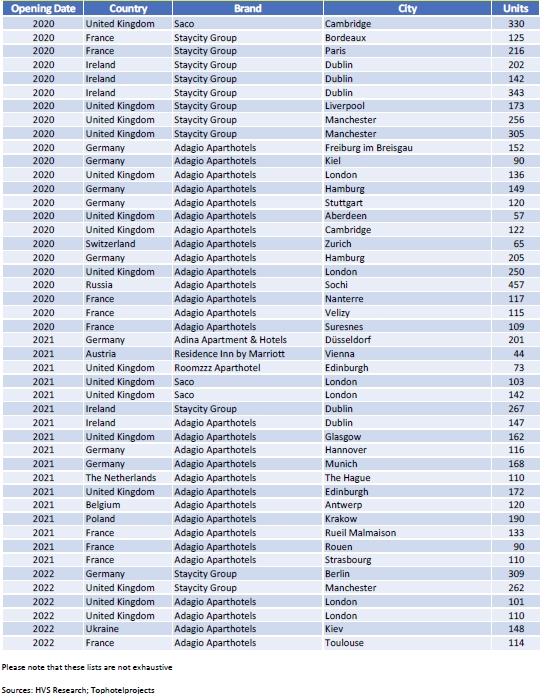 Arlett Hoff is a Director with HVS's London office, specialising in hotel valuation and consultancy. Arlett joined HVS in 2006 after experience in the hotel investment industry as well as operational hotel experience. Her consultancy experience includes valuations, feasibility studies, concept recommendations, highest and best use analyses, and strategic positioning. Arlett is a member and registered valuer with the Royal Institution of Chartered Surveyors ('RICS'). Contact: