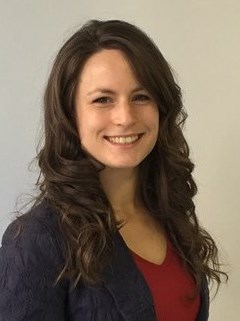 Since the end of Apartheid, townships have grown into respectable suburbs and a very large population of Cape Town live in them. Many travel to and from work in the city centre every single day, spending hours in traffic just to make a living.
But there are more and more entrepreneurs in these townships who saw a gap in the Tourism and Hospitality sector and are busy transforming these so-called "informal" spaces.
Our Townships
In South Africa, a township usually refers to the often-underdeveloped segregated urban areas that, from the late 19th century until the end of apartheid, were reserved for non-whites, namely Indians, Africans and Coloureds. Townships were usually built on the periphery of towns and cities.
When people think of townships in Cape Town they usually think of Langa, Gugulethu or Khayelitsha.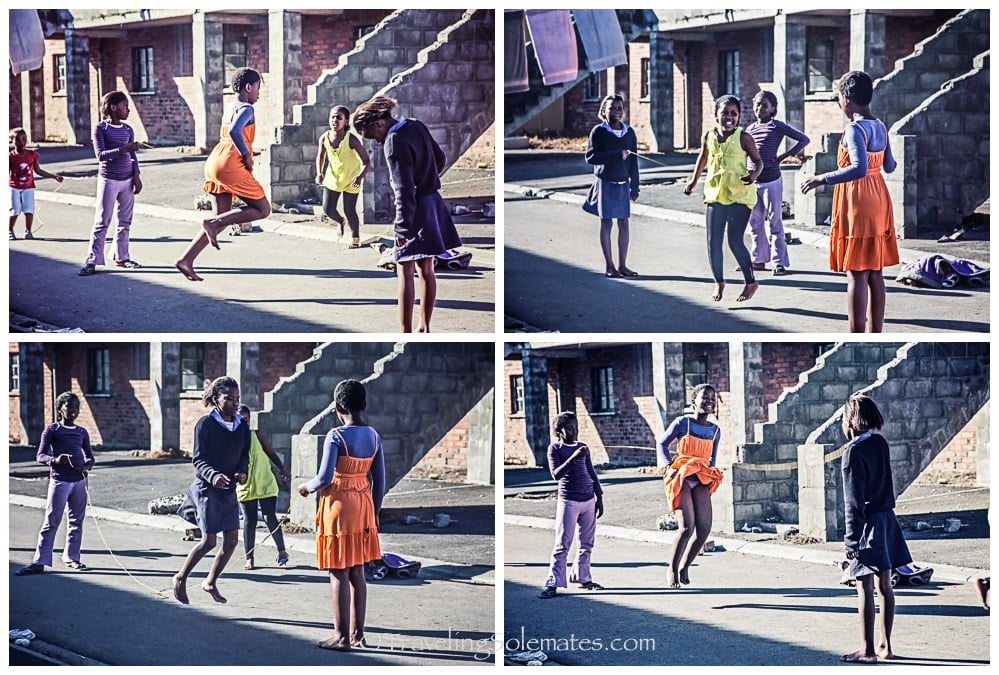 Langa
was established in 1927 as an area designated for Black Africans, before the apartheid era, and is the oldest of such suburbs in Cape Town. It was the location of much resistance during apartheid and several people were killed during the Anti-pass campaign on 21 March 1960, the same day as the infamous Sharpeville massacre (now Human Rights Day in their honour).
Overview of the demographic profile in Langa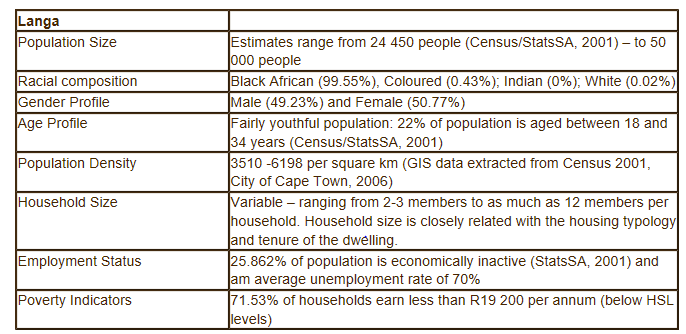 Source: City of Cape Town
Khayelitsha
is Xhosa for "New Home". Plans to build Khayelitsha were first announced by Dr Piet Koornhof in 1983, then Minister of Co-operation and Development. By 1985 the suburb Site C had 30,000 people. Khayelitsha was one of the apartheid regime's final attempts to enforce the Group Areas Act and was seen as the solution to two problems: the rapidly growing number of migrants from the Eastern Cape, and overcrowding in other Cape Town townships. Now Khayelitsha is the biggest township in Cape Town with a population of over 390,000 in 2011.
Gugulethu
, the name is a contraction of
igugu lethu
, which is Xhosa for
our pride
. Gugulethu, along with Nyanga, was established in the 1960s due to the overcrowding of Langa, which was the only black residential area for Cape Town at the time. The predominant language in Gugulethu is Xhosa. Gugulethu is passionately called or referred to as "Gugs" by the locals.
Entrepreneurs
Food Vendors and Restaurants
What you can find in our townships
Gugulethu has no shortage of restaurants, bed and breakfasts, shebeens and more in an attempt to take advantage of the Western Cape's vibrant tourism industry.
Mzoli's Place
Mzoli's Place is one of the best-known braai joints in the country. Mzoli's Butcher was opened in 2003 by Mzoli Ngcawuzele, to establish a venue for all South Africans. The
shisha nyama
(a Zulu term for an informal barbecue) is something of a South African institution. Essentially, a big open-air shack, it has a devoted following – a mixed bag of locals, adventurous tourists and the odd celeb (Jamie Oliver's been) who come to dance the afternoon away to hip-hop, house, R&B, and some of the best live bands in the country and, of course, devour big plates of meat. The diverse bunch of Capetonians and visitors at the canteen-style plastic tables tucking into juicy pork chops and sausages chosen from the butchery next door, are a testament to Mzoli's dream of a party for all.
Mzansi Restaurant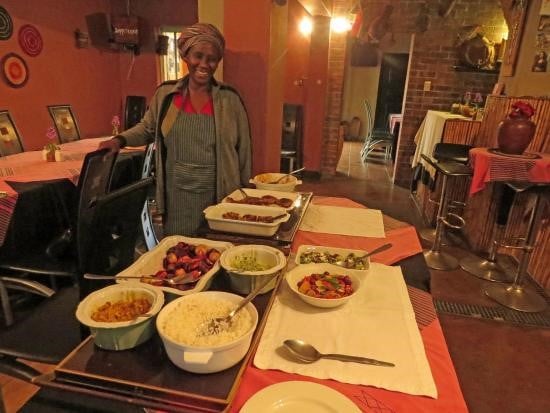 Officially opened in 2008, Mzansi Restaurant, owners Nomonde and Ace, will serve you any day of the year - including Christmas Day. Mzansi serves delicious traditional African meals and cuisine that showcase the country's diverse cultures and tastes. After a warm welcome you'll help yourself to an Afro-Western buffet selection. It includes Nomonde's popular home baked bread, traditional
inqina
(chicken feet), fat cake and more. The fat cake is hot and fluffy on the inside and deep fried like a doughnut. The menu is simple but filling and there's something for everyone.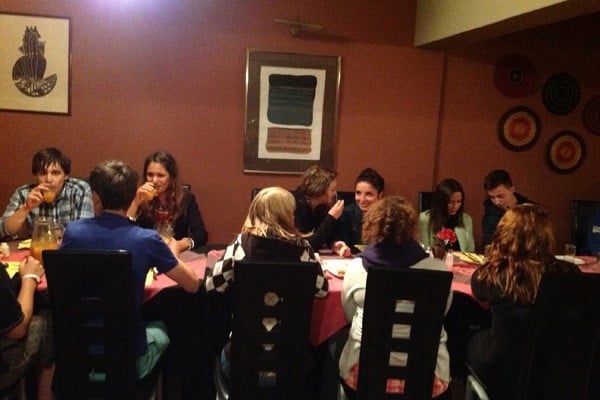 It also offers a multiple cultural activity, customers can listen to the African Marimba band playing indigenous, pop, and jazz music while learning the local dance.
The restaurant focuses on social responsibility by aiming to uplift the standard of living in Langa through partnerships with a minimum of eight various local service providers for food and entertainment.
Eziko Restaurant
Eziko Restaurant is an 80-seater offering home cooked traditional African food as well as Western cuisine. Eziko Cooking and Catering School, located in the heart of Langa Township just 15kms from the centre of Cape Town, was established in 1996 by a former Langa High School teacher Victor Mguqulwa - a one of a kind leader. His mission is to address the unemployment that ravages township communities which is not fully solved by formal education.
Victors' vision is that the community can only develop by making people claim responsibility for their problems and their future. By taking the approach that you must 'teach people how to fish rather than catching the fish for them'.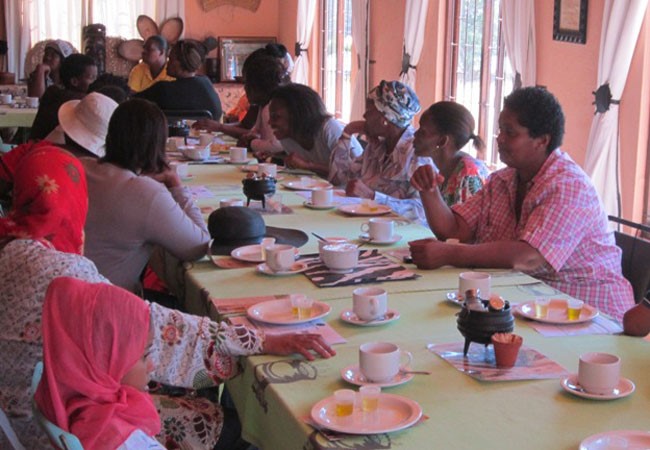 Students are carefully selected and begin their training at the Eziko Cooking and Catering Training Centre where they gain some basic experience in the Eziko Restaurant. They are then placed in one of the sponsoring catering establishments for an intensive 6-month programme.
Thembile's Breadshop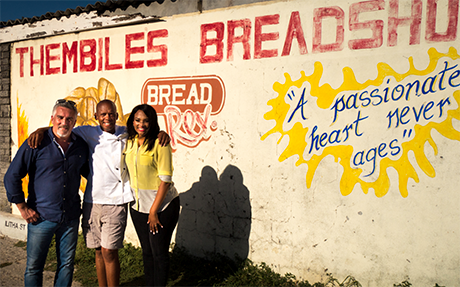 Thembile Gcukumeni, a former athlete who suffered a stroke and only bakes with one hand, is more than just an ordinary baker. He rose above his personal life challenges and adverse circumstances to use baking as a teaching tool and also to nourish his community. If he's not baking, he attends business classes at Stellenbosch University where he learns how to grow his business, studying aspects such as marketing projections and how to create relationships with customers. He has a vision to distribute his baked products to schools and senior citizens in his area and to act as an ambassador for healthy wholegrain baked products.
"I'm trying to find a mixer which will assist with the larger orders I receive as currently I mix with the use of only one hand. Expanding my bread shop is next on the agenda to ensure I can accommodate group visits as well as some renovations to ensure better efficiency."
He told us.
In addition, he would like to be in a position to train up-and-coming entrepreneurs to set up their own franchises, but his biggest goal is to be part of the series of TED talks to share how he has overcome his personal life challenges on an international stage.
4Roomed eKasi Culture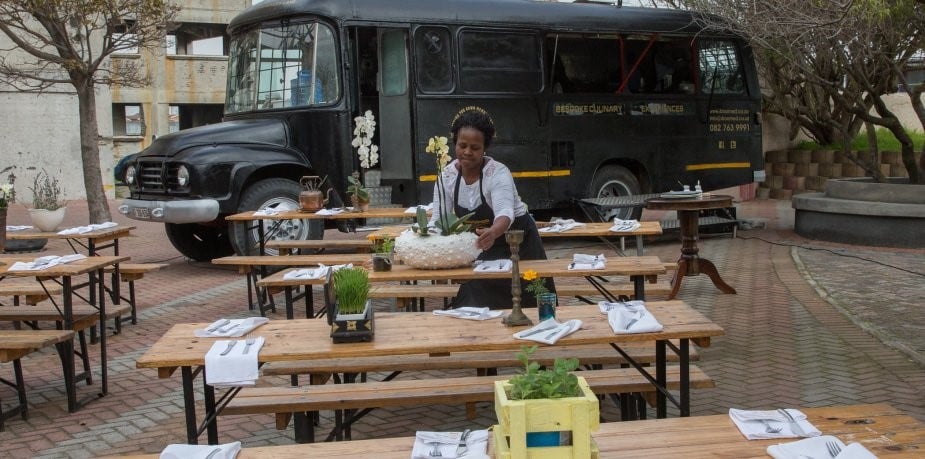 Abigail Mbalo founder and creative director of 4Roomed eKasi Culture, is a dental technologist, artist, home decor and design creative, self-taught cook & recipe developer, self-taught photographer. 4Roomed eKasi Culture, a lifestyle concept based on the four roomed homes found in the oldest townships of South Africa.
4Roomed will be the rebirth of Ubuntu that was once part of our daily lives, a business initiative that is intended to evoke nostalgic moments through food, style and décor of the rooms, the smells-sounds and stories that can be associated with the times when multiple families shared a four-roomed house as one big union.
Sweet and Lovely Pizza
Sweet and Lovely Pizza is apparently THE place one should get their pizzas if they want to have saucy township-style goodness. Nokuthula Sigaba started her own pizza stall on a busy corner of Spine Road and Lwando Street in Khayelitsha in 2014, after quitting her old job at a pizza place where she worked for six years. She only started with one type of pizza and now Sweet and Lovely Pizza offers 15 different options with the most expensive one being the most popular, according to Nokuthula. Sweet and Lovely Pizza does not just give the community of Khayelitsha and surroundings the opportunity to eat warm and amazing pizza close to home, but also employs seven people from the area who are grateful to have a stable job they don't have to spend an immense amount of time and money on transport to get to like most other people in the townships.
The Spinach King
Lufefe Nomjana aka the Spinach King of South Africa is a true entrepreneur who built a business - Espinaca Innovations - and his kingdom around a leafy vegetable in the township of Khayelitsha, Cape Town.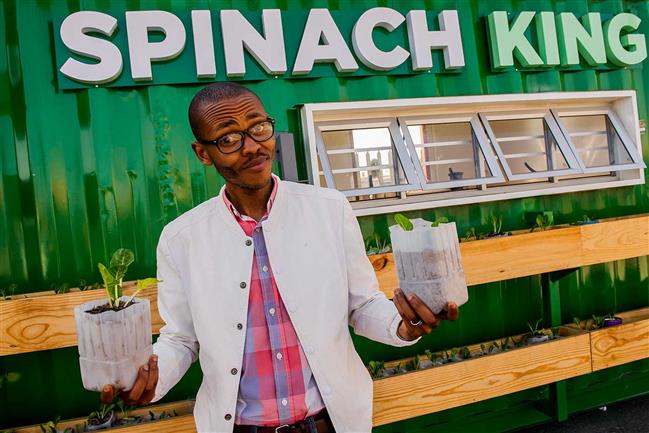 After he passed Matric (finished High School), he wanted to do more, something to benefit people and solve problems in the community. He started volunteering in a hospital and worked with the dietician there, translating dietary plans and menus into Xhosa. He learned about the importance of vitamins and minerals and a low GI diet.
After that he volunteered in a local community garden and grew and sold vegetables door to door. Lufefe noticed that especially the spinach grew relatively fast and its turnaround time for customers was fairly high. The puzzle pieces came together perfectly and formed a beautiful picture: producing healthy food with the fast-growing leafy vegetable for a healthy community.
Lufefe started with virtually no savings, flour from his mother and using the neighbour's oven (in exchange for a loaf of bread) in 2011. He invested parts of his first small profits into helping micro farmers to expand and acquire well points, supporting every single person that lived off the land.
Over the years he managed to raise enough money through saving profits and crowdfunding to afford five bicycles and five employees in order to distribute his product more efficiently.
Back in 2014, Lufefe and Espinaca Innovations won the SAB Innovation Award and used the prize money (and savings) to open his first bakery in Khayelitsha in a refurbished and renovated shipping container.
In 2016 the Spinach King Health Foods and Bakery (second outlet) launched in the KCT Mall in Khayelitsha selling about 200 loaves of spinach bread a day.
In an interview he told us that the biggest mistake he has made so far is to try to improve it from the outside. Instead, an owner should rather run and improve his/her business from within.
Lufefe does not believe in fear. He says that fear holds one back and one starts moving away from one's true goal.
The Spinach King believes that the following key elements have contributed to the success of his business: discipline, focus, values and being out there and understanding people - because business is always about people.
Accommodation
Malebo's B&B
Lydia Masoleng has been running Malebo's B&B for almost 20 years now from her home in Khayelitsha. She first got the idea of offering accommodation to guests when she was approached by a church minister to house their church delegates from the USA.
With every cent coming out of Lydia's own pocket and the help of her family, relatives and friends, Malebo's B&B took about ten years until it was able to spread its wings. Some renovations were done, and an entire second floor was built to offer guests more privacy. Nowadays Malebo's B&B features in the Lonely Planet, on TripAdvisor and Air BnB and Lydia is able share duties with a full-time employee.
In an interview she admitted that starting a B&B without any financial savings or much capital was very difficult and probably one of her biggest mistakes. At the moment Lydia's biggest concern is the prolonging drought and the fear of declining tourist numbers.
Despite that, a growing number of travellers want to experience the sincere hospitality of Cape Town's townships and the Mother City continues to attract many tourists due to its natural beauty and a fast variety of activities.
Kopanong B&B
Kopanong B&B in Khayelitsha is run by Thope Lekau since 1999 when she wanted tourists to experience Cape Town's townships in an authentic way. She was sick and tired of visitors just taking pictures from behind a window without ever stepping out of the bus exclaiming "Khayelitsha is not a zoo!"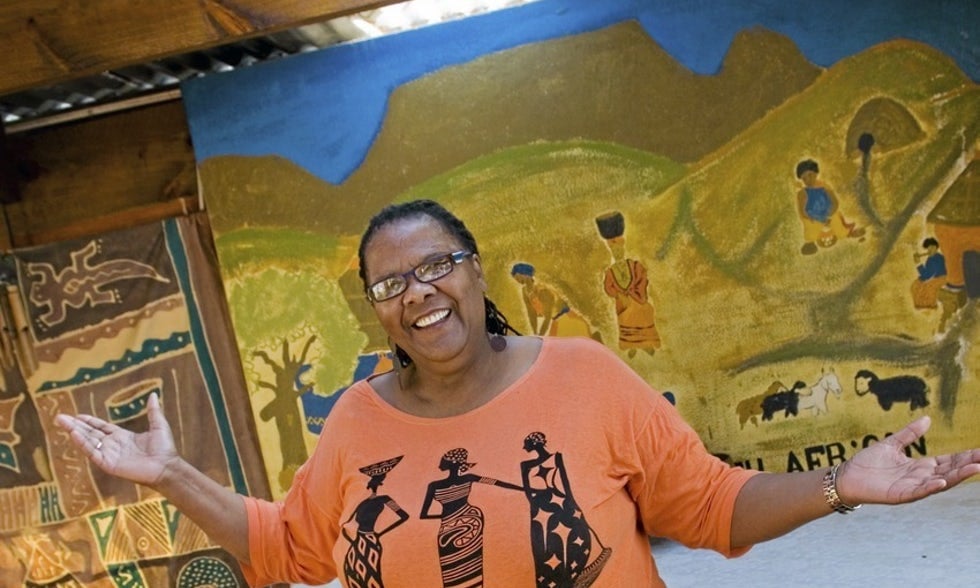 Thope is a strong and well-connected woman, who also mentors and trains other local ladies in how to manage and run a business like hers, advance catering skills and better customer service. Besides that, she has been an active participant in economic outreach programs and local NGOs. In addition, Thope has received incredible recognition and awards from reputable foundations, travel guides and a tourism bureau.
Tours
Ubizo Tours
Ubizo Tours is a tour operator specializing in cultural historical tours, technical visits for universities and tour destination management companies into the vibrant Cape Town townships of Langa, Gugulethu and Khayelitsha. Ubizo is a 100% black owned by Siyabulela Siyaka since 2008. Ubizo has currently employed and trained ten tour guides from the township and three staff members.
In an interview with us he said, that he does not believe in fear, "you won't go anywhere with fear, just do it". A good piece of advice to students who wants to become entrepreneurs "Love what you do, work hard and smart, stay humble".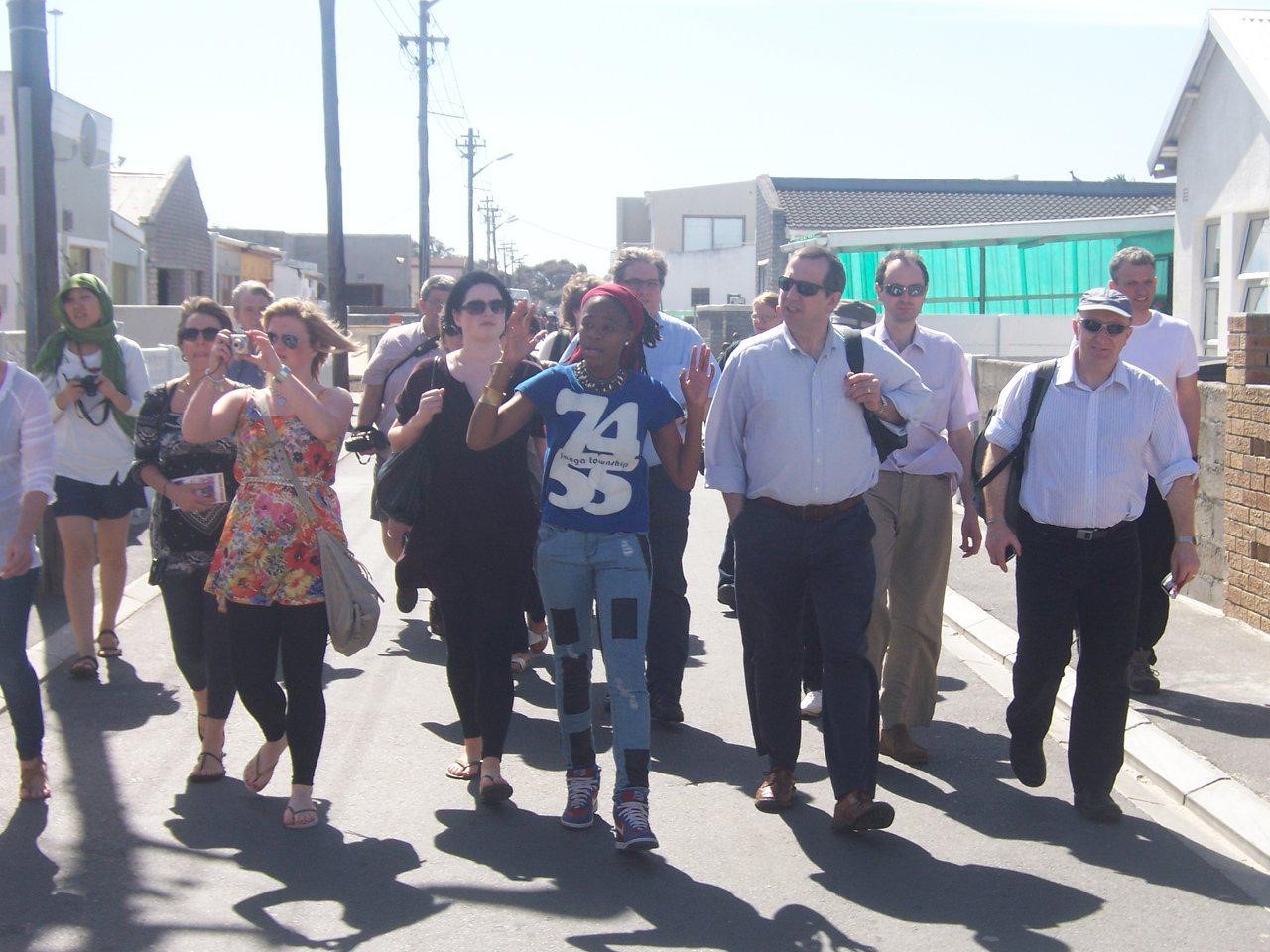 In summary
, every city in the world has areas that are considered less safe, and Cape Town is no different, but these areas are only as 'unsafe' as the people who inhabit them. To assume a township is unsafe, you're assuming you won't be welcomed - which couldn't be further from the truth! - and in doing so you're not only cheating yourself out of a unique, world class experience, you're also denying these vibrant entrepreneurs happy customers. We have highligted only some of the successful hospitality and outstanding entrepreneurs on offer in the Cape townships, if you'd like to learn more don't miss the 'Talking Townships' session at THINC AFRICA 2018 in August.
If you're lucky enough to be in Cape Town soon, these owners deserve your support and as a customer you deserve to enjoy their hospitality at some of the best restaurants in the Mother City:
4Roomed Ekasi is the first mentioned restaurant on
www.eatout.co.za
TripAdvisor lists Mzansi as # 1 of 933 restaurants in Cape Town.
Read more about
Mzoli's
Mzansi Restaurant
Eziko Restaurant
Thembile's Breadshop
4Roomed ekasi Culture
Sweet & Lovely Pizza
The Spinach King
Malebo's B&B
Kopanong B&B
Ubizo Events & Tours
(If you want company, please feel free to invite any member of the HVS Cape Town office and we'll be more than happy to join you.)