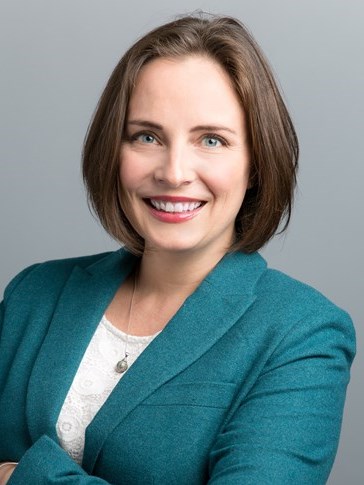 Portland, Oregon, is known as the "Rose City." From the growth realized over the last several years in industries ranging from athletic gear to hotels, the city is in bloom. Despite strong demand and billions of dollars in business expansion, there is some threat of new supply during the next several years putting downward pressure on occupancy.
The following looks at Portland's expanding athletic wear and high-tech industries, the promise on the horizon for the city's convention industry, the current hotel pipeline, and projections for hotel performance.
Business and Industry
Businesses in Portland range from boutique coffee houses to burgeoning tech startups to companies in the Fortune 1000. Nike is one of the biggest employers and economic forces in Portland, which has become a hub for athletic wear and footwear manufacturers. The city houses the U.S. headquarters of Adidas, Columbia Sportswear, LaCrosse Footwear, Dr. Martens, Li-Ning, and Keen. Hi-Tec Sports, Merrell, Amer Sports, and Under Armour all have local offices in the area, as well. Portland's Central Business District is home to professional services and healthcare companies, as well as Portland State University and Oregon Health & Science University. Many of Portland's employers are expanding, which has led to new commercial and residential development projects moving forward in the greater Metro area.
Portland's high-tech industry, which has been a cornerstone of the local economy and employment for more than a decade, continues to expand. Intel's investment in its D1X facility has been high profile, and the company's plans to invest $100 billion over the next 30 years as part of Oregon's Strategic Program has received enormous attention over the past two years. This massive investment solidifies the positive outlook for the industry in Portland for future decades. It also makes the Portland metro area an alternative for high-tech companies based in California to relocate or expand in the market, where the low cost of living and high quality of life make it among the most attractive on the West Coast.
Since April 2013, Nike has moved forward on expanding its world headquarters in Beaverton, just several miles west of Downtown Portland, with the construction of an additional 500,000 square feet of office space and associated infrastructure. The expansion, projected to cost more than $350 million, is scheduled for completion in 2018, adding a total of 3.2-million square feet of office, mixed-use, and parking facilities to the existing campus. In May 2016, Nike announced that it also intends to launch a $40.5-million expansion of its Beaverton airbag factory, which manufactures the miniature air pillows built into the soles of its athletic shoes. A completion date for this expansion has not been announced.
The development of Portland's South Waterfront, spurred in large part over the past decade by Oregon Health & Science University (OHSU), continues with the construction of OHSU's Center for Health & Healing South building and the Rood Family Pavilion, which broke ground in April 2016; both are expected to open in 2018. In addition, the Knight Cancer Institute research building broke ground in July. More residential and mixed-use development in the South Waterfront is also underway, including the recently completed Ella and the under-construction Osprey apartment complexes.
With the growth and expansion of Portland businesses, population growth has surged. In July 2015, population estimates show the seven-county greater Portland area just shy of 2.4 million people, with a rise of just under 41,000 new residents from 2014 to 2015. City officials project a 42% increase in population in Portland over the next 20 years, with approximately 140,000 new employees within the city.
Portland Tourism and Meeting & Group Demand
Portland's highly touted reputation for one-of-a-kind restaurants, food carts, pubs, breweries, and distilleries attracts millions to the city each year. Portland also lies within easy reach of the famous Willamette Valley wine country, which furthers the city's attraction as a destination for food and wine enthusiasts. According to Travel Portland, the metro area welcomed 8.9 million overnight trips in 2015, which produced a direct spending impact of $4.9 billion, considered a boon for local hotels.
The Oregon Convention Center is also a major economic engine for the metro area, and local officials have worked for years to attract a developer to build a convention headquarters hotel. Mortenson Development and Hyatt Hotels are moving forward on the development of a 600-room Hyatt Regency, which was scheduled to open in the fall of 2017; the project has, however, been delayed. Construction is now expected to start late this year or in early 2017, with the hotel scheduled to open in July 2019. The delay puts a limit on growth in terms of both the number of events and delegate counts at the Oregon Convention Center over the next two-and-a-half to three years. Nevertheless, the opening of the headquarters hotel is anticipated to usher in thousands of additional delegates and millions of dollars in convention-related spending. Convention center officials point to a recent market study that found that the Hyatt Regency would help secure an additional five to ten citywide conventions each year, which is estimated to increase convention-related tourism spending to nearly $600 million on an annual basis.[1]
The Number of Events and Attendance Have Increased Year-Over-Year since 2013

Source: Oregon Convention Center
Existing and Proposed Supply of Hotel Rooms
There are approximately 276 hotels and more than 27,500 rooms in greater Portland. The city's breakout by chain scales is in line with national trends for economy, midscale, and upper-upscale hotels; however, Portland has a larger market share of luxury and upscale properties, something it shares in common with other metro areas on the West Coast. Notably, unlike traditional gateway cities, Portland's luxury hotels largely comprise independent properties versus well-known luxury brands like Ritz-Carlton and Four Seasons.
Portland has a Larger Market Share of Luxury and Upscale Properties

Source: STR
Demand for Portland's hotels has reached new heights in recent years, spurring an influx of proposed supply. Over 4,000 new rooms are expected to come online between now and mid-year 2019, a 13% increase in supply over all. Thousands of new rooms might seem overzealous, but more than 10.5 million room nights are anticipated in the market by 2019, driven by the strong market dynamics and the growth of Portland's hotel industry.
Portland New Supply Through 2019

Source: HVS & STR
Hotel Market Performance and Outlook
Portland's occupancy in 2015 was just below 75%, with average rate nearly $126.00 and RevPAR at nearly $95.00. Given high demand levels and the limited amount of new supply this year, occupancy is forecast to increase in 2016, followed by a modest decline over the next three years as new supply outpaces demand growth. However, the strength of the local economy should temper the decline, and overall occupancy levels are anticipated to remain in the low 70s. Average rate is expected to continue to increase with the entrance of new, high-quality hotels—the vast majority of new supply falls into the upscale and upper-upscale categories. As a rise in average rates offsets occupancy declines, RevPAR is anticipated to push above $100 in 2016, nearing $108 by the end of 2019. Taken together, these dynamics support an overall positive outlook for the Portland hotel market over the next several years.
---
[1] Oregon Convention Center hotel development agreement receives approval." ePoint, Oregon Convention Center News & Events. June 30, 2014.