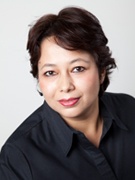 "Heritage protection and a healthy tourism industry have much in common; when managed well, tourism contributes to site conservation and helps create the right conditions for economic development that benefits local people."  - Francesco Bandarin, Director, UNESCO's World Heritage Centre.

For the hospitality sector, this translates into hotels near heritage sites as well as heritage hotels, which combine both the pomp and pageantry of an era gone by with the privileges of a contemporary life. Heritage hotels in India arose from the transformation of old palatial residences – like forts, palaces, and havelis – into hotels. They remain much in demand today, especially in the Leisure segment with total guests for Leisure comprising 78.8% as compared to those for Business (21.2%), according to the FHRAI Indian Hotel Industry Survey 2008, conducted by HVS in association with the Federation of Hotel & Restaurant Associations of India (FHRAI). This article revisits heritage hotels and focuses on some common denominators for their mainstay.

Restoration and Re-creation. While restoring the hotel to its past splendor and re-creating history, the maintenance and upkeep should be paramount as the hotel should look attractive at all times – the basic requirement of a hotel to charm and draw guests.
In the event that photographs of the royal family are displayed, they should be appropriately labeled preferably with a context to history through the life and times of that person. By understanding the wider themes and the long-term perspectives to which the individual contributed, an opportunity can be created to understand the evolution of the nation state today. There is a grave danger of losing this entire body of information as one generation gives way to the next, if appropriate cataloguing is not done. Similarly, artwork of that period should also be catalogued, perhaps in collaboration with a gallery or a museum. However, instead of providing a didactic feel, the emphasis should be on integrating history into contemporary life. And heritage hotels are well positioned to do that!

Recreation. According to the FHRAI Indian Hotel Industry Survey 2008, Leisure forms the highest market segment of guests in Heritage hotels – Foreign (28.9%), followed closely by Domestic (26.7%). Hence, recreation activities need to be strong with basic provision of in-door and out-door games/activities and libraries from where books can be borrowed. Moreover, the ample space they are usually endowed with should be developed into sprawling gardens that provide walking trails for city dwellers to reconnect with nature. In this aspect, sunrise and sunset viewing points should also be considered.
Since these destinations are visited by urban families with young children – who are powerful family influencers – recreation for young children should be a focus area. Children these days have emerged as powerful influencers in a family as the family itself gets increasingly nuclear and smaller with the country undergoing a demographic and socioeconomic transition.

Rooms. Rooms revenue, generally considered the most important source of a hotel's overall profitability, constitutes 50% of the total revenue of heritage hotels, according to the FHRAI Indian Hotel Industry Survey 2008. Hence, the rooms need to provide all the conveniences of the modern world like AC, modern plumbing and internet facilities or at least be wi-fi enabled, even though the ambience maybe largely period. Being able to connect with the world will also result in increased length of stay of guests.

Repast. In hotels that are destinations in themselves, the Food and Beverages (F&B) section certainly needs to be strong. This is also reflected in the F&B revenues, which represent 38% of the hotel revenue as compared to 20% in a five-star hotel, according to the FHRAI Indian Hotel Industry Survey 2008. While a repast fit for a King's table maybe a strong temptation, the needs of other segments like the health conscious, children, diabetics, and older people should also be taken into account.

Remembrances and Memorabilia. Tourists typically like to indulge in buying small 'souvenirs', which means 'to remember' in French.  For many, it's not so much the value of the souvenir as the memory it evokes along with a story to tell. Souvenirs should be well designed, unique to a place and reflective of its culture. The most common souvenirs throughout the world are the T-shirts, fridge magnets and postcards. In the information age, souvenirs have evolved to include an educational component, for example a quote by Nelson Mandela emblazoned on T-shirts at Robben Island, "Never and never again shall it be that this beautiful land shall ever experience oppression of one by another." Thus, a souvenir or gift shop needs to realign itself with international trends and sell remembrances that have universal appeal.  

Heritage hotels, which are unique to India, are ideally positioned to lead us to an understanding of our evolution by looking at the past through many disciplinary lenses, including political, socioeconomic, cultural and intellectual. Adding to – and enhancing – such efforts can only further boost hospitality in India, and in turn tourism.