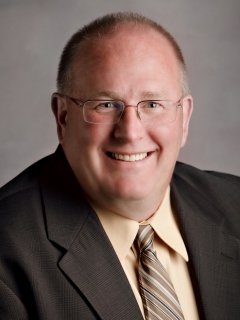 The competitive advantages of branded hotels work on three planes. First, branded hotels are not obscure. Brand-backed marketing efforts, familiar logos, and the widespread nature of branded hotels keeps them at the forefront of patrons' minds. Second, branded hotels excel at consistency. Customers assume that the facilities and amenities experienced at a Holiday Inn in Omaha will resemble those at a Holiday Inn in Seattle. Lastly, branded hotels establish a certain level of quality across properties. Potential customers are often more at ease choosing a hotel that flies under a flag they know, even if they've never stayed at that particular hotel before.
InterContinental Hotels Group (IHG) is one of the leading hotel companies in the world, particularly with respect to branded hotels. IHG's seven brands span over 600,000 hotel rooms among more than 4,100 properties worldwide. The broad range of brands includes high-value family-oriented hotels, extended-stay hotels, exclusive resort properties, and luxury hotels in destination cities around the globe.
HVS Atlanta's business relationship with IHG's Americas division, headquartered in Atlanta, has allowed us to work together in identifying potential opportunities for the hotel group's brands in a variety of markets. HVS Atlanta has also performed many feasibility and market studies on behalf of developers intending to fly their proposed hotel under an IHG flag.
The diversity of IHG's brands enables the hotel group to orient a specific product type toward the demands of a given market, which illustrates the effectiveness of their brand power. Below is a brief summary and current statistics on each of IHG's seven brands.
InterContinental Hotels & Resorts, IHG's most prestigious brand, offers their highest level of service and facilities to business and leisure travellers in over 60 countries. InterContinental offers approximately 53,630 rooms across 157 hotels, with 69 hotels in the pipeline worldwide.
Crowne Plaza is a full-service hotel brand with properties in over 40 countries. Crowne Plaza offers premium, upscale accommodations targeting more selective, less price-conscious business and leisure travellers. Crowne Plaza offers approximately 90,775 rooms across 331 hotels worldwide, with 131 hotels in the pipeline.
Hotel Indigo is known as the industry's first "branded boutique" hotel, affordably combining the consistencies of brand standards with the unique design and the distinguished service of a boutique hotel. Also known for their pet-friendly approach, Hotel Indigo properties are located in urban, mid-town and suburban areas, close to businesses, restaurants, and entertainment venues throughout America. Hotel Indigo offers approximately 2,445 rooms across 19 hotels, with 56 hotels in the pipeline.
According to IHG, 93% of American travellers have stayed at a Holiday Inn, a brand that has been a mainstay of the industry for more than 50 years. IHG has been remodelling old properties and building new ones at a very aggressive pace over the past few years. The group recently announced plans to shift the brand from the midscale to the upscale competitive set in an effort to recreate what consumers consider—and are willing to pay for—a typical Holiday Inn. Holiday Inn offers approximately 250,207 rooms across 1,352 hotels, with 379 hotels in the pipeline.
Holiday Inn Express is a limited-service hotel concept and one of the fastest growing hotel brands in its segment. Holiday Inn Express offers approximately 169,227 rooms across 1,889 hotels, with 728 hotels in the pipeline.
Staybridge Suites properties feature a variety of guestroom-suite configurations and amenities catered to the extended-stay market. Suites include a fully equipped kitchen and living area, along with business amenities such as a workstation, Internet access, and two-line phones. A business center, a 24-hour convenience store, a workout facility, and a complimentary breakfast buffet and evening reception round out the offering. Staybridge Suites offers approximately 15,656 rooms across 142 hotels, with 178 hotels in the pipeline.
Candlewood Suites, like Staybridge Suites, is an extended-stay concept, but one targeting the mid-market business and leisure segment. Candlewood Suites offers approximately 120,024 rooms across 196 hotels, with 230 hotels in the pipeline.
The design and marketing for each brand targets a specific demographic of hotel patrons, which allows IHG to promote its various brands successfully even within the same cities and markets. For example, IHG's two luxury brands, the InterContinental and Crowne Plaza, do not directly compete with each other for the same segments of demand. While both are located in major cities and urban markets, Crowne Plaza hotels can also be found in smaller markets, and many are positioned to capture airport demand.
Holiday Inn and Holiday Inn Express hotels are most commonly situated along major highways and interstates, as well as airport locations, making the brand highly visible to commercial and leisure travelers.
The Staybridge Suites and Candlewood Suites brands are located near commercial business parks, colleges, and universities. The upscale Staybridge Suites brand caters to the shorter-term extended-stay guest and offers such amenities as a pool and a fitness room. Candlewood Suites offer fewer amenities and are geared toward longer-term, price-conscious extended-stay guests, with a feel more akin to an apartment than a hotel room.
Growth
A brand's reputation carries a lot of weight with potential owners, developers, and franchisees in the process of deciding what type of hotel to buy or build. As IHG demonstrated in calendar year 2008, brand power can help to rapidly propagate a new crop of hotels. The chart below shows the growth of IHG's room count over all its brands from 2007 to 2008. It should be noted that the decline in Holiday Inn hotels and rooms is due to the newly instituted IHG program to raise standards and transform the Holiday Inn brand. Some properties and rooms have therefore been temporarily taken out of active inventory.
IHG Americas Hotel & Room Count 2008
| | | | | |
| --- | --- | --- | --- | --- |
| Brand | Hotels 2008 | Change over 2007 | Rooms 2008 | Change over 2007 |
| InterContinental | 55 | 5 | 18,502 | 1,878 |
| Crowne Plaza | 187 | 15 | 51,124 | 3,231 |
| Holiday Inn | 920 | -32 | 168,777 | -9,222 |
| Holiday Inn Express | 1,722 | 107 | 146,024 | 11,473 |
| Staybridge Suites | 150 | 28 | 16,372 | 2,906 |
| Candlewood Suites | 204 | 46 | 20,641 | 3,816 |
| Hotel Indigo | 21 | 10 | 2,638 | 1,137 |
| Holiday Inn Club Vacations | 1 | 1 | 2,412 | 2,412 |
Source: InterContinental Hotels Group
IHG's overall RevPAR growth in 2008, which is significant when one takes the struggling economy into consideration, also owes much to the strength of the hotel group's brand power. The following chart shows RevPAR dynamics for IHG's U.S. hotels for 2008 over the previous year.
IHG Americas Comparable RevPAR in 2008 versus 2007
Type

Hotels 2008

Owned and Leased:
InterContinental

0.4%

Managed:
InterContinental

0.0%

Crowne Plaza

1.5%

Holiday Inn

5.4%

Staybridge Suites

2.1%

Candlewood Suites

-1.5%

Franchised:
Crowne Plaza

-1.2%

Holiday Inn

-1.9%

Holiday Inn Express

0.6%
Source: InterContinental Hotels Group
High Repute
Vigilance in maintaining brand standards and innovative marketing campaigns to promote the brands have helped bring IHG hotels very high marks for customer satisfaction. According to a recent customer satisfaction survey complied by the Market Matrix Corporation, IHG's Staybridge Suites brand came out on top in the upscale segment with an impressive 89% customer satisfaction ranking. The Holiday Inn family of brands also achieved top scores in the midscale-with-food-and-beverage segment.
Conclusion
Recent years have seen an explosion in the number of hotel brands. Since 1980, the number of brands reported by Smith Travel Research and PricewaterhouseCoopers LLP has increased from 81 to 324. The major hotel companies have realized that they can serve several market segments in the same market with brands attuned to their own competitive niche. Several hotels in a given market operating under different brands also give the parent company a larger footprint in the market and provide a consolidated marketing program that helps save money through economies of scale. IHG's success is a testament to the profit potential of brand power, even as this potential is being sorely tested in the current economic downturn.
HVS provides consulting and valuation services to branded and independent hotels throughout the United States. Please visit us at www.hvs.com/Offices/Atlanta/ to learn what we can do for you.
HVS Atlanta office
. Mike earned his bachelor's degree in Hotel and Restaurant Management from East Stroudsburg University and has over 25 years of experience working at hotels and convention centers. He is a certified general appraiser in Georgia and surrounding states. Please contact Mike at
[email protected]
or +1 678-628-6577.
Mike is a Partner and Senior Vice President for the